Modern Farmhouse Sunroom Must Haves – Three Key Elements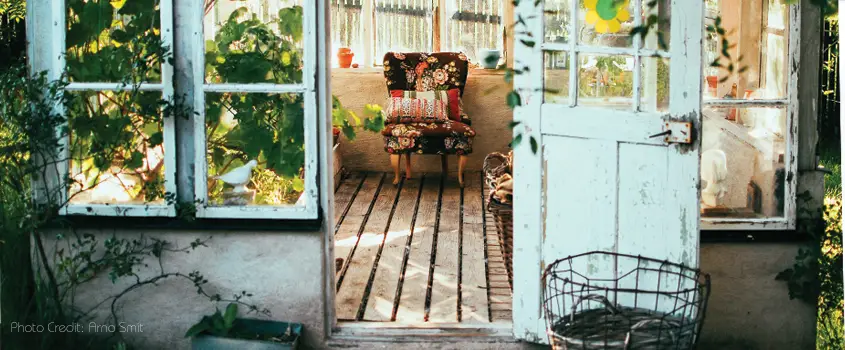 FTC Disclosure - This post contains affiliate links and I will be compensated if you make a purchase after clicking on my links.
*Item received for free for promotional consideration or a sponsored link.
Modern farmhouse sunrooms are particularly charming.  At least, in my opinion anyway.  They give off a warm, comfortable feeling that makes people want to gather, sit, and talk.
When it comes to decorating, there are a ton of great decor options if you're going for a modern farmhouse look.
You can play up distressed wood or you could opt for antiqued tin accents.  You can use a totally neutral palette or add splashes of color.
In fact, the options are so limitless, farmhouse decor is practically taking over the isles of major retailers like Kirklands, Home Goods, and Target.
Yet, when it comes to designing a sunroom there are three key elements that always seem to be in play.
Modern Farmhouse Sunroom Must-Haves
The first thing that all sunrooms in this style have in common are crisp white linens.  Much of the time, this is presented in a sailcloth slipcover fashion.
This loose, airy feeling on sofas and chairs makes you want to hop in and read a good book.  The addition of a white or neutral throw blanket is another common accent.
No doubt, to play up the feeling of comfort that modern farmhouse exudes.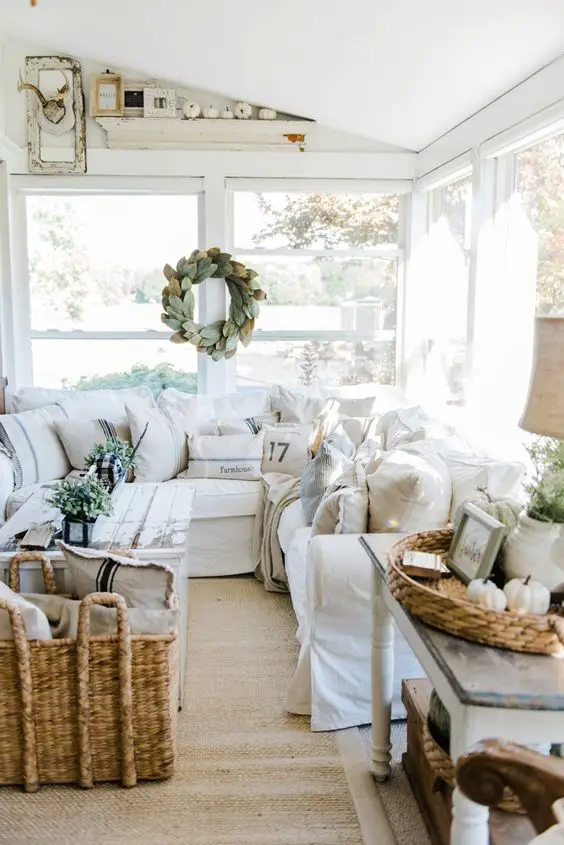 The second must-have is a wooden table.  Whether you're using it to dine, or as an end table or coffee table, a distressed farmhouse style table is a must.
If you have the space to accommodate it, I'd recommend going for a full-size dining table.  This particular piece of furniture is a hallmark of the style.
In addition, it brings versatility to the space.  The table can be impeccably set for a Sunday brunch, used for kids crafts, or be a perfect place for game night.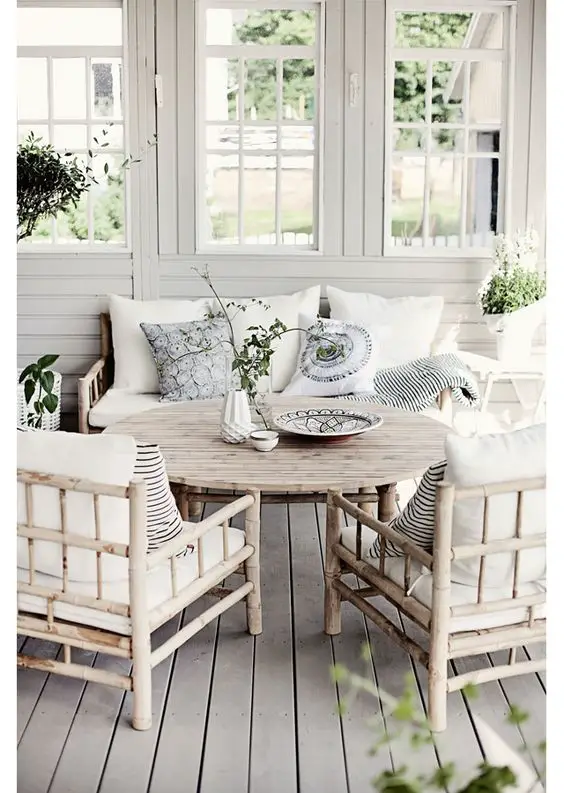 The third must-have for designing your modern farmhouse sunroom is potted plants.
This is a staple feature of most sunrooms and patios, but especially when you're working with this design style.  When you think for a minute about a traditional farmhouse from which the style is derived; farming, growing, and planting are at its core.
This makes the decision to add potted plants a natural one.
What About Color?
Use robin's egg blue.  When it comes to color and farmhouse decor, you don't see many detours from the basic white and beige color scheme.
However, when you do see color it is almost always robin's egg blue.  The alternative would be sage green, although it isn't nearly as common.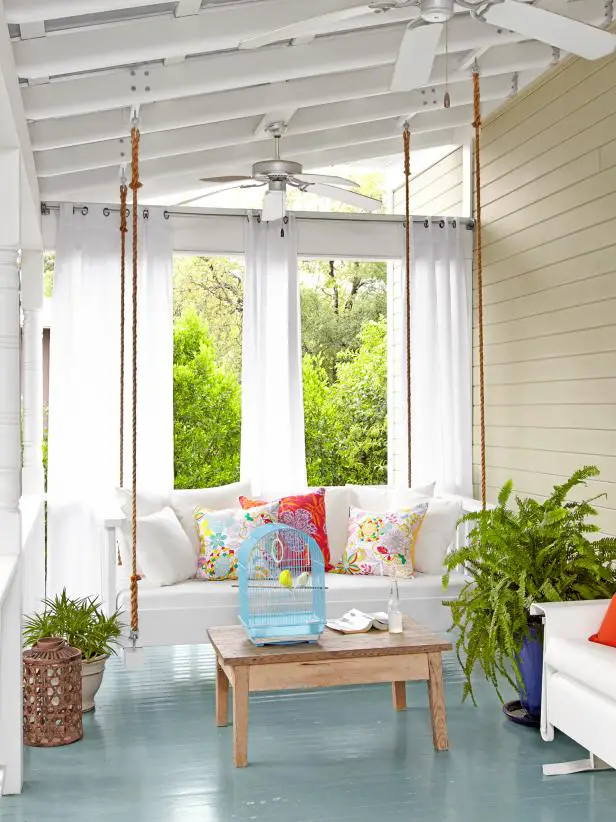 If you have any advice on designing a farmhouse style sunroom, please leave it in the comments below.
Also, if you liked this post, please share it with a friend and follow me on Bloglovin' for more content.
Finally, for more examples on modern farmhouse sunrooms head over to my Pinterest Board.