FTC Disclosure - This post contains affiliate links and I will be compensated if you make a purchase after clicking on my links.
*Item received for free for promotional consideration or a sponsored link.
The popularity of wall sconces has taken off this year, and for good reason.  They're an incredibly versatile wall light fixture.  Not to mention beautiful to look at.
Wall sconces also come in a variety of different styles and can be placed in any room.
In the past, the only time I would encounter a wall sconce or any wall light fixture would be while staying at a hotel.  They're used to light hallways and bedsides.  They create soft lighting that brings a beautiful ambiance to any space.
The candle wall sconce was very popular in the 17th and 18th centuries and can still be found in their original state in historic homes and buildings.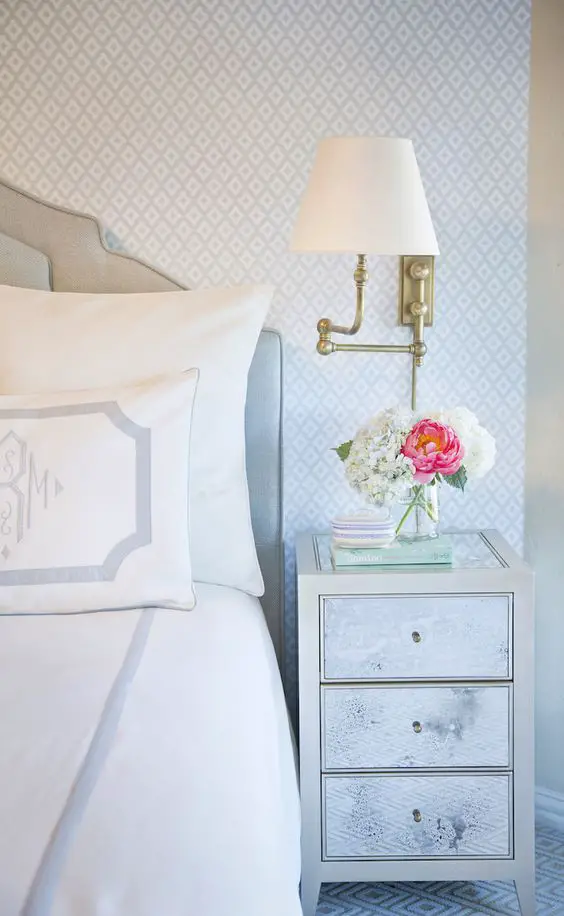 How To Use Wall Sconces
Modern-day applications embrace both electric and candle wall sconces.  As a decor accent, sconces bring a sense of distinction and elegance to your space.  What could be better than that?
Bedrooms, bathrooms, dining rooms, hallways, and even kitchens are all fair game when it comes to these wall light fixtures.  There are several different styles and we've found a great buying guide online.  The most popular types of electric wall sconces are the half-moon sconce, the shaded wall sconce and wallchieres.  That being said, you really can't go wrong with a wall sconce.
Wall Sconce Examples
Below are examples of wall sconce applications.  In each one, you can see how it brings something special to your space.
It's a polished, elegant look that will create an incredible lighting scheme at night and beautiful fixtures to adore during the day.
1. Vanity Wall Sconces
These candle style wall sconces sit perfectly aside this vanity.  The silver and crystals sparkle in the light and match the mirror beautifully.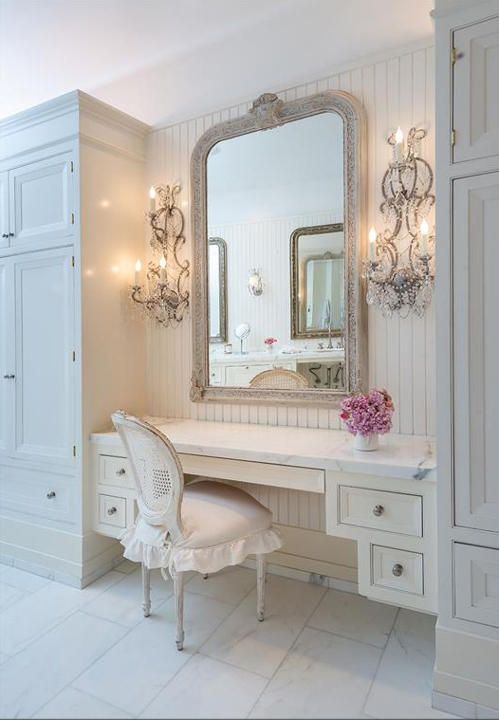 2. Outdoor Wall Sconces
This outdoor installation from Frontgate is simply stunning.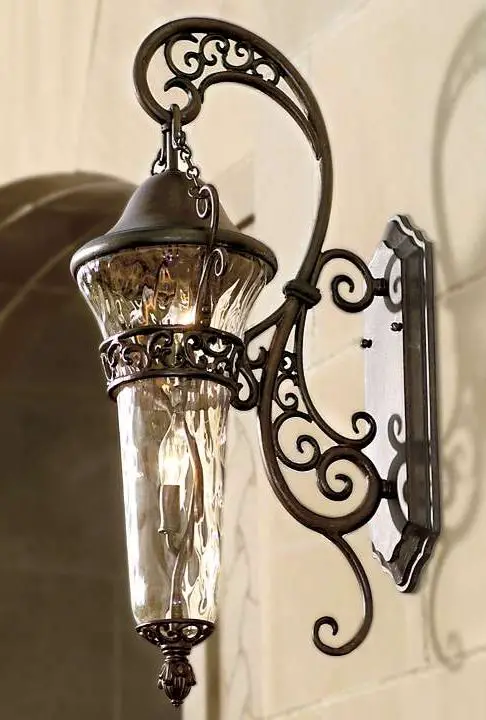 3. Bedside Sconces
The sleek silver shaded wall sconce shown above paired with the chandelier is a match made in heaven.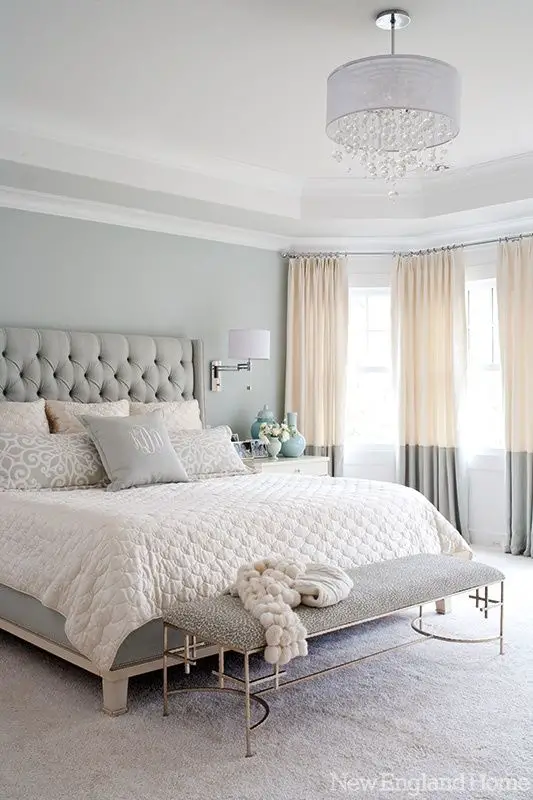 Conclusion
If you'd like to see even more examples, head on over to Pinterest to check out my wall sconce board.  Please like and share this post if you enjoyed it and follow me on Bloglovin'.
Thanks for reading!