FTC Disclosure - This post contains affiliate links and I will be compensated if you make a purchase after clicking on my links.
*Item received for free for promotional consideration or a sponsored link.
Incredibly bold and dramatic, matte black fixtures and home accents are hard to ignore.
The combination of bold color and a modern finish makes the use of matte black fixtures and hardware a tempting design option.
There are also several different ways to incorporate this trend into your home.
Let's take a look at the top five ways to use matte black.
5 Ways to Use Matte Black Fixtures and Decor
Matte Black Kitchen Fixtures
If you really want to make a statement, start in the kitchen.  This is a high traffic area where you can put your style choices on full display.
Kitchen faucets, appliances, and cabinet hardware are all available in a sleek matte black option.
This departure from the traditional chrome or stainless steel finishes will give your home a more contemporary feel.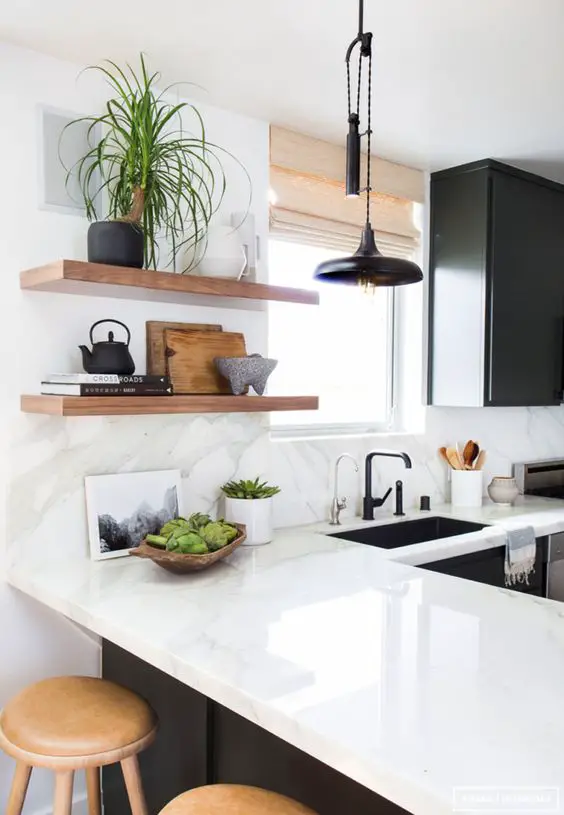 Matte Black Shower Faucets
The bathroom is another great option for introducing matte black into your home. Showerheads, bathroom faucets, and sinks will transform this space.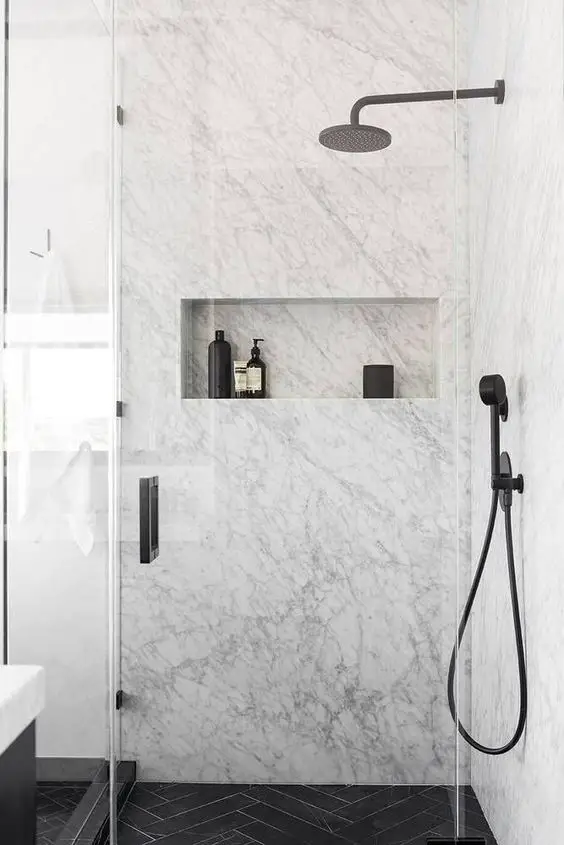 Matte Black Windows and Doors
Have you considered your doors and window frames for an accent color?
It's common to use a statement color on the exterior of your front door.  But, matte black window frames and interior doors will take your look to the next level.  It's a striking departure from the traditional white trim.
Yet it will still jive with any other colors you have going on in your interior.  This makes it a good foundation upon which you can make seasonal decor changes and still have a great look.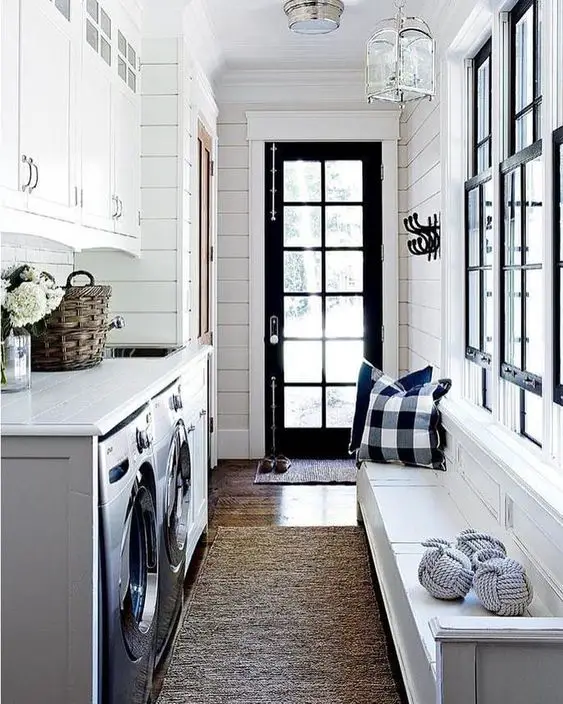 Matte Black Hardware
Switching out your builder-grade polished chrome or brushed nickel cabinet hardware is an easy weekend DIY project.
Mixed metal decor is another popular trend, so don't feel pressured to have to buy all new fixtures to match your hardware.
Matte Black Home Accents
Mirrors, lighting, wall art, utensils, towel bars, etc. are other easy options for using matte black in your home.
You can use these to compliment one of the other options above, or just use these decor accents on their own. Either way, you'll still achieve that bold, contemporary feel.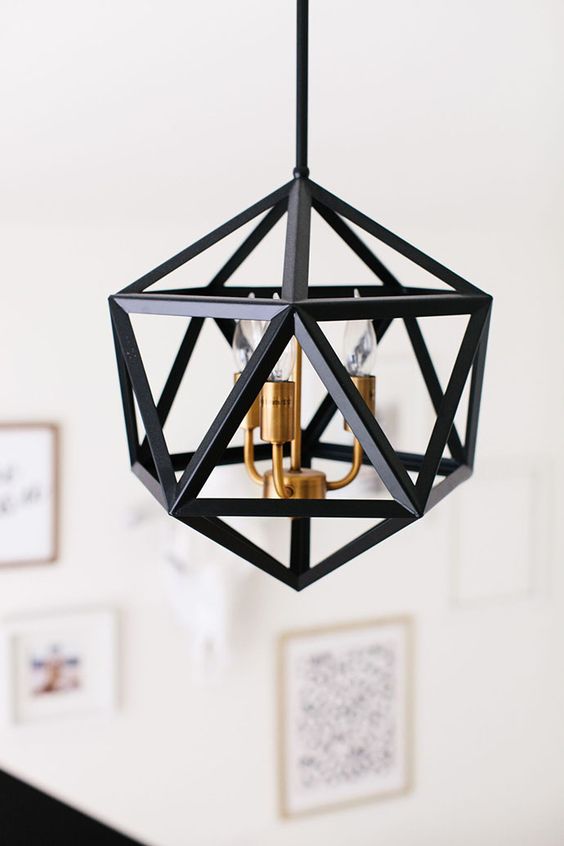 Are you planning a matte black makeover in your home?  Comment below.
For more matte black examples check out our Pinterest board.  If you liked this article, please share it with a friend and follow us on Bloglovin'.
Thanks for reading!
black
black fixtures
black hardware
matte black
matte black decor
matte black fixtures
matte black hardware