FTC Disclosure - This post contains affiliate links and I will be compensated if you make a purchase after clicking on my links.
*Item received for free for promotional consideration or a sponsored link.
Even if you don't know it by name there's a good chance you've seen a lot of the Fiddle-Leaf Fig (Ficus Lyrata) in recent years.  This infamous house plant has been featured in Instagram and Pinterest-worthy interiors at an alarming rate.  They're so popular in fact that unlikely sources such as Ikea have started carrying faux versions along with Target, Walmart, and QVC.com.  So what's the big deal with these plants?  Let's take a look at some of the reasons why you may fall in love with the Fiddle-Leaf Fig.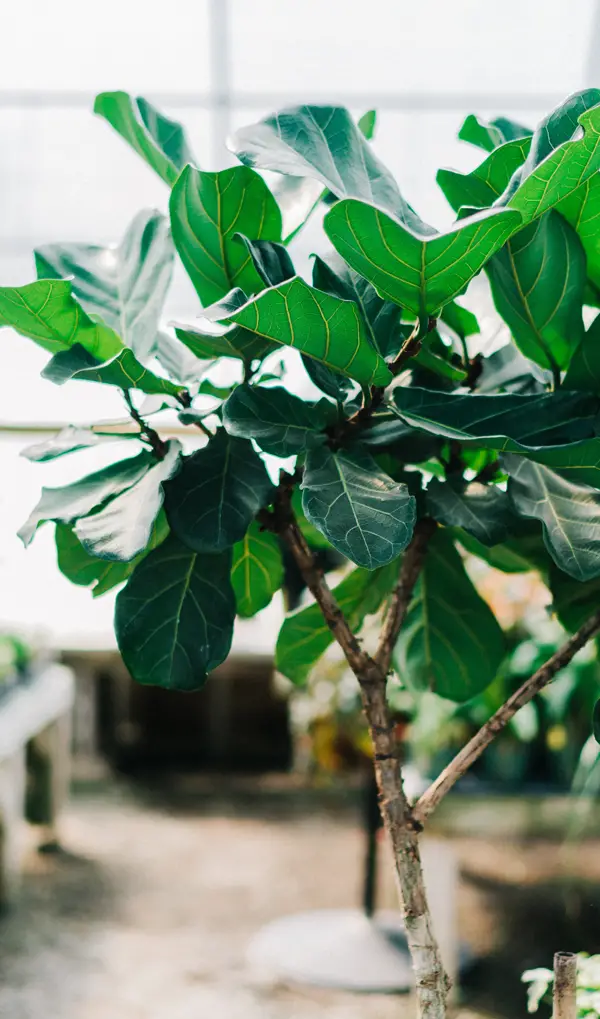 Fiddle-Leaf Fig Size and Structure
The Fiddle-Leaf Fig has an undeniably beautiful structure.  Their large leaves are sculptural and glossy with a wing like presence.  The tree itself can grow quite large indoors which also makes it an attractive option for a house plant.  Having a large natural element in your space like the Fiddle-Leaf Fig is the perfect accessory to a room's decor.  It's a great way to fill voids and balance out furniture arrangements as well.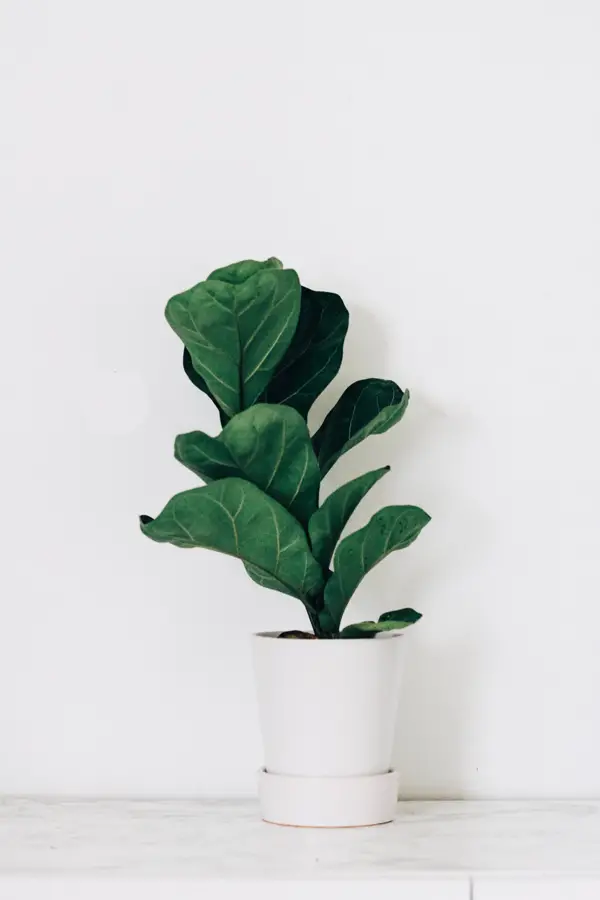 Universal Style and The Fiddle-Leaf Fig
Another reason why we see so many applications of this plant is its ability to meld with practically any interior style.  There are some plants that identify with certain interiors and seem out of place in others.  For instance, you may see bamboo shoots in modern or minimalist applications, but not in French Country or Traditional (note: For more about home decor styles check out the post "What's Your Home Decor Style?").  The Fiddle-Leaf fig, however, pops up and works with many styles like Boho, Farmhouse, Hollywood Glam, Modern Industrial, and more.
Fiddle-Leaf Fig Maintenance
Before you jump on the Fiddle-Leaf Fig train, there are a few things to note about this specimen.  The first is, it needs lots of light and a draft free environment.  If you're in a northern state and the sun is shining after the time change, but you're still pumping the heat in your house that may be a problem.  The same can be said for southern states.  Here in Texas there's plenty of light but the A/C is going.  So be careful where you place this plant.  Try not to locate it directly under an air vent or by a radiator.
When it comes to watering this plant, be careful not to fall into an arbitrary daily routine of watering like you may do with some of your other plants.  Water it only when the soil is dry to the touch.  Over watering is a common problem with the Fiddle-Leaf Fig.  Finally, keep in the back of your mind that a thriving Ficus Lyrata has the potential to outgrow your house.  It can grow well over 6 feet tall indoors!  So, have a plan B in place when It begins to exceed your height.
What do you think of this plant?  Do you love it or are you tired of seeing it?  Like most home decor trends this one will likely fade, but it doesn't appear as though it will happen in the next few years.  If you're worried about the maintenance, there are a ton a faux options available as well.
I hope you enjoyed post.  If you did, please share it with a friend.  Also, if you own a Fiddle-Leaf Fig, comment below with your experience.  For more content from Dianne Decor follow us on Bloglovin' and Instagram.
Thanks for reading!
artificial plant
fiddle leaf
fiddle-leaf fig
fig plant
house plant
houseplant
indoor plants
interior trends