FTC Disclosure - This post contains affiliate links and I will be compensated if you make a purchase after clicking on my links.
*Item received for free for promotional consideration or a sponsored link.
Two major factors in hosting a Thanksgiving dinner like a pro are home preparation and dinner format.
A plan of action to tackle these two things is crucial.  A perfectly cooked turkey and gourmet desserts can be easily overshadowed by a home that is not ready for guests and a poorly formatted dinner.
Part 1 of How to Plan Thanksgiving Dinner like a pro covered meal planning and cooking schedules.
In this post, we'll look at how to prepare for guests and explore a variety of dinner options for Thanksgiving.
Let's start with home prep.
Preparing Your Home for Thanksgiving
You may be thinking, how hard is it to prepare for guests?  I do it all the time.
While this may be true, Thanksgiving is a special type of gathering.
We do things on Thanksgiving that do not do at any other gathering during the year.  So, we need to make special preparations to make our guests feel comfortable and for the day flow smoothly.
First, the hosting time for Thanksgiving is longer than any other event.  Typically, a dinner party, birthday party, or Christmas brunch will last 3 to 4 hours.
For Thanksgiving, however, expect guests to hang around for at least 6 hours.  This is because your guests are likely family.
When we're with family, we don't feel like we're imposing on our hosts if we hang around.  In addition, a large amount of food served at Thanksgiving.
Our tendency to indulge in dinner, dessert, then the second round of dinner (for many) requires a resting period between courses.
That being said, more time means more trash, dishes, rounds of cleanup, and bathroom trips.  It's also not out of the realm of possibility that someone may take a nap.
My dad was notorious for taking a quick cat nap after dinner and then popping back up later for dessert and seconds. Also, the activity of the day tends to wear kids out.
As a kid, there were many times my mom had to wake us up to leave my grandmother's house late in the evening on Thanksgiving.  My brother and I had fallen asleep on the couch while the adults gabbed on about this and that and enjoyed a glass of wine or coffee.
So, to prepare your home you'll want to stock up on a few things.
Thanksgiving Stock Up List
Trash bags
To-go plates
Paper Napkins
Toilet Paper
Dish Soap
Hand Soap
Before guests arrive, make sure your trash has been emptied, spare toilet paper is visible in the guest bathroom (suggested read: Why Guest Bathroom Decor Is Important), put out a few extra throw blankets, place coasters in multiple locations around your main entertaining space, and have extra paper napkins out in a central location (even if you're using cloth napkins for dinner).
5 Thanksgiving Dinner Formats
The next step in hosting Thanksgiving like a pro is to nail down your dinner format.  There are a lot of different options outside of the traditional sit-down dinner.
Choosing a format and communicating that format to your guests is important.  When guests come to your home they like to know what they're getting into and what's expected of them.
At least I do.
If you're having a casual buffet-style meal that doesn't demand a set dinner time, let your guests know.  If you want everyone seated and blessing the food together, let them know what time you'll be sitting down to dinner so they can plan accordingly.
Here are 5 Thanksgiving dinner options.
1. Formal Sit-Down Dinner
A formal sit-down dinner includes a formal place setting, fixed dinner time, and family-style serving.
2. Informal Sit-Down Dinner
Similar to the formal dinner, the start time is set and food is served family-style.  The place setting, however, is informal.
You will likely have only one glass per person for beverages, one fork, and a single plate.
3. Buffet Style Dinner
Hosting a buffet-style dinner does not require a set dinner time.  Guests can grab a plate and make their selections at will.
You may also choose to forgo your formal dishes or fine China for a buffet and use disposable plates instead.
4. Progressive Dinner
A progressive dinner is a collaborative effort between multiple hosts.
For example, guests arrive at the first home for appetizers and the second for the main course.
Then, they will continue on for dessert and drinks to be hosted in a third home.  This is an uncommon format for Thanksgiving, but it's an option.
5. Grazing Dinner Party
Hosting a grazing style dinner for Thanksgiving essentially means that you'll be serving your main dishes on appetizer-like platters.
This is an option that may work well if you want an informal dinner and plan on serving a non-traditional Thanksgiving menu.
This format will require you to pay special attention to your menu options.  The food served must be easily picked up with hand, toothpicks, or tongs.
Things like masked potatoes and casseroles will be challenging to serve in a grazing format.
Conclusion
I hope you found this post helpful.  If you did, please share it with a friend, and don't forget to grab a copy of my Thanksgiving Meal Planning Kit before you leave.
For more content from Dianne Decor follow me on Bloglovin' and Instagram.
Thanks for reading!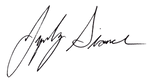 big meals
dinner party
dinner plans
home entertaining
party planning
plan thanksgiving
thanksgiving
thanksgiving dinner