Bargain Hunt: 8 Open Box Home Decor Hotspots
FTC Disclosure - This post contains affiliate links and I will be compensated if you make a purchase after clicking on my links.
*Item received for free for promotional consideration or a sponsored link.
We take home decorating on a budget very seriously on this blog. One of the easiest ways to score amazing deals on interior decor is to shop open box home decor.
While this special type of clearance item has been around for years, up until recently it has almost exclusively been for tech products.
Nowadays, however, you can find open box furniture and decor in a number of places online. 
In this post, I'm going to break down exactly what open box deals are, how they differ from regular sales, and where to find them.
What Are Open Box Deals?
Open Box Deals are items that have been purchased and returned by a customer.  They are then resold at a deep discount to another customer.
These items are usually inspected to make sure they are free of any major defects.  Although, they often include a disclaimer regarding minor scratches, chips, or dents that may be present on the item.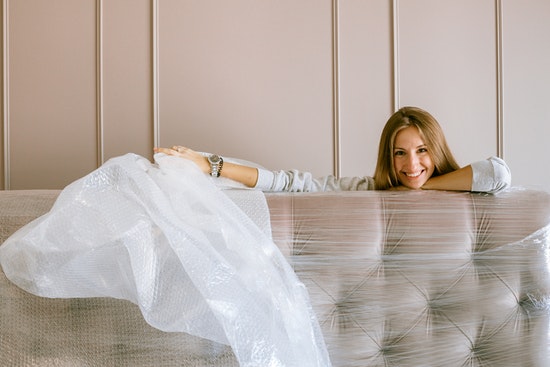 What's The Difference Between Open Box and Clearance?
Products advertised as open box deals are usually found within the sale or clearance section of a website.  They differ from traditional clearance items, however. 
Items that are simply marked as clearance and not "open box" have an expectation of being new in the original retail packaging.
Typically products placed in the clearance section are items that will no longer be sold on the website once the inventory has been exhausted.  These items are usually non-refundable.
In contrast, an open box item does not necessarily mean that this item is no longer a part of the main product catalog.  Rather, it has simply been returned in accordance with the store's return policy and has been deemed to be in good working condition.
As a result, the store is making it available for purchase again, but at a discount because of its open box status.  Open box items may or may not be refundable.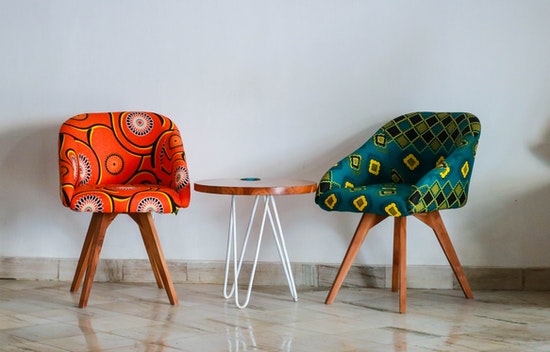 Top 8 Places To Find Open Box Deals on Decor and Open Box Furniture
Here are a few places to find open box deals on home decor online. 
As I mentioned earlier, you can find open box deals for other types of items online, but locating home decor is a bit more challenging.  So, I've included the best places I know of to shop these special sales.
My first stop for open box deals is always Wayfair.com.  They have a ton of stuff to choose from. 
By far, there is more home decor there than on any other site on this list.  And for that reason, I recommend making this your first stop too.
Categories like home accessories, wall art, baskets, rugs, kitchen decor, and pots or planters are what I would consider safe buys. 
Open box furniture is a bit of a gamble.  You really have to commit to making it work because you can't return it.
I would avoid glassware, mirrors, and other fragile items.  If they end up being broken in transit, you're out of luck.
Wayfair Open Box Return Policy: No returns on open box or clearance items.
Amazon Warehouse Deals is a bit of a mixed bag. 
Here they offer pre-owned, used, and open boxes together in one category. 
Unfortunately, there's no way to easily sift out what is used versus what is simply an open box item.
That being said, if you find something you like but are hesitant to buy because it is used, don't be. 
Because of Amazon's generous return policy, you can return items marked as used as well as open box warehouse deals.
Amazon Open Box Return Policy: Returns Accepted
Next up is Lamps Plus.  Locating this category of products couldn't be easier. There's a little open box icon right at the top of the Lamps Plus homepage.
Once you click the link you'll be taken to the open box landing page. Here they make more of an effort than any other retailer on this list to clearly identify and explain these discounted items.
On their site, they are described as "Like-New Fully Inspected Reutrns and Open Box Items".
As you may have guessed, the vast majority of these items are light fixtures, but you'll also find some decor and furniture mixed in as well.
Lamps Plus Return Policy: Open box returns are accepted within 60 Days of receipt.
You probably know King of Christmas from all of the hype that they get on Instagram over the holiday season.
Their trees are showstoppers.
That being said, they are priced accordingly. If you've been wanting to get your hands on one of these big beautiful trees but are unwilling to pay $600, $700, or even $1000 for one, check out their open box clearance section.
The open box trees are noted right in the title and all begin with "(OPEN BOX)".
The discounts are very deep. Most open box items are priced between 40% – 60% off.
King of Christmas Return Policy: No returns on open box items. All sales are final.
Rush Market is unique in that this entire website is dedicated to open box and clearance sales.
Act fast if you see something you like on Rush Market. They often have only 1 or 2 of an item in stock.
They offer free shipping on orders over $49 which is great if you're shopping for large items like furniture.
There's a wide variety of home decor, home accents, rugs, lighting, and furniture to choose from on the website.
Rush Market Return Policy: No returns on open box items. All sales are final.
Shopping West Elm's open box outlet deals is a great way to score a discount on a high-quality item.
You can find this section of their website under the "sale" link on their main menu.
The vast majority of the offerings are furniture. Sofas, chairs, ottomans, and furniture covers account for about 75% of all items in the open box outlet.
There is also a fairly large selection of rugs to choose from as well.
When shopping West Elm for open box furniture you can expect to save around 55% – 65%.
West Elm Return Policy: No returns on open box items. All sales are final.
With Pottery Barn being a sister site to West Elm and under the Williams-Sonoma umbrella, you can expect a similar experience here.
The website layouts are practically identical. Just like with West Elm, you can find the Pottery Barn Open Box Outlet under the "Sale" tab on the main menu.
There are, however, a few differences between the sites. The discount on the Pottery Barn website is quite a bit lower at around 40% accross the board. Compared to the 55% – 60% off you'll get at West Elm.
Another difference between the sites is the types of items you'll find in their outlet. While both a heavy on open box furniture, Pottery Barn also has a large selection of bedding, lighting, and decor.
Pottery Barn Return Policy: No returns on open box items. All sales are final.
Last but not least is Living Spaces. Unfortunately, at the time I'm writing this, there are no open box deals available.
So, while I am aware they exist, I can't speak to the discount percentage or types of items available.
Because of that, this wouldn't be my first stop for open box home decor. But, if you're already shopping the website, don't leave before checking out the open box inventory.
To find their open box deals simply search "open box" at the top of their website and you'll be redirected to the open box landing page.
Living Spaces Return Policy: No returns on open box items. All sales are final.
Tips For Shopping Open Box Home Decor
Before we conclude, I'd like to offer a few thoughts on how to shop for these special sales.
1. Double Check Available Quantity
When shopping in the open box section remember that there is likely a limited quantity available. 
In fact, there may only be one available.  So, if you need multiples of something like a set of table lamps or 4 bar stools, open box may not be for you.
2. Check Size, Finish, Color Carefully
Also, pay careful attention to the product description. 
I've found that oftentimes the stock photo of the open box item does not match in color or finish to the actual one being sold. 
Make sure you check the color, finish, or size description outlined in the product details.
3. Check Return Policy
Finally, only purchase items you're willing to commit to because you may not be able to return them. 
Consider what you will do if you find that rug to be slightly irregular in shape, or your sofa to have an uneven chair leg.
Or, what if the color isn't quite what you imagined and that chandelier is too big to be placed above your breakfast nook?  These are all things to keep in mind before you buy.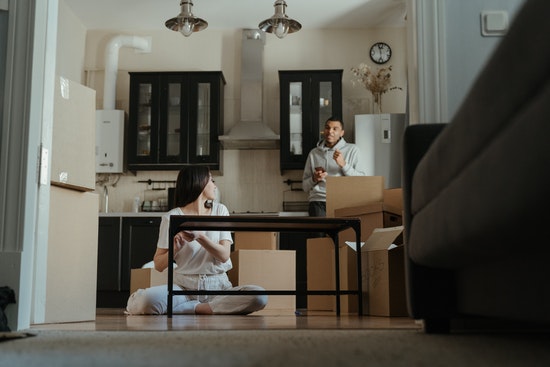 Conclusion
That's it for this post. I hope you found this post helpful.  If you did please share it with a friend and follow Dianne Decor on YouTube for more from me. 
You can also find me on Pinterest and Instagram.
To have a copy of my latest posts delivered directly to your inbox, join the mailing list before you go.  I'll send you a copy of my weekly newsletter filled with weekend reads, decorating inspiration, and the latest deals on home decor.
To check out past issues of the newsletter, click here to view the archives.