FTC Disclosure - This post contains affiliate links and I will be compensated if you make a purchase after clicking on my links.
*Item received for free for promotional consideration or a sponsored link.
Open box deals are one of the best ways to score a major discount on home decor.  While this special type of clearance item has been around for years, up until recently it has almost exclusively been for tech products.
Nowadays, however, you can find open box deals on just about anything if you look hard enough.
In this post, I'm going to break down exactly what open box deals are, how they differ from regular sales, and where to find highly discounted open box home decor.
What Are Open Box Deals?
Open Box Deals are items that have been purchased and returned by a customer.  They are then resold at a deep discount to another customer.
These items are usually inspected to make sure they are free of any major defects.  Although, they often include a disclaimer regarding minor scratches, chips, or dents that may be present on the item.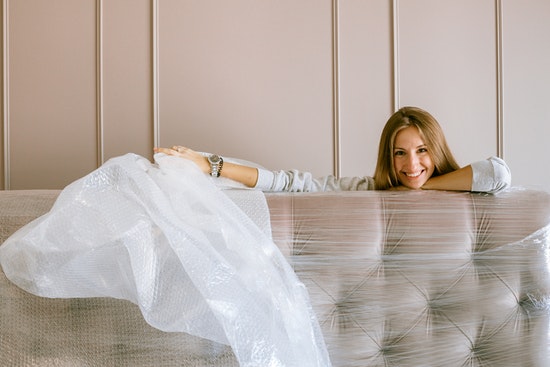 What's The Difference Between Open Box and Clearance?
Products advertised as open box deals are usually found within the sale or clearance section of a website.  They differ from traditional clearance items, however.  Items that are simply marked as clearance and not "open box" have an expectation of being new in the original retail packaging.
Typically products placed in the clearance section are items that will no longer be sold on the website once the inventory has been exhausted.  These items are usually non-refundable.
In contrast, an open box item does not necessarily mean that this item is no longer a part of the main product catalog.  Rather, it has simply been returned in accordance with the store's return policy and has been deemed to be in good working condition.
As a result, the store is making it available for purchase again, but at a discount because of its open box status.  Open box items may or may not be refundable.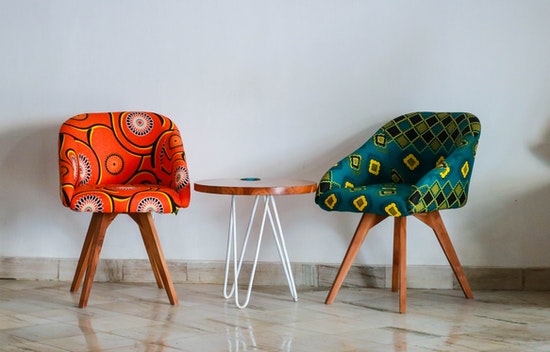 Top 4 Places To Find Open Box Deals on Furniture and Decor
Here are a few places to find open box deals on home decor online.  As I mentioned earlier, you can find open box deals for other types of items online, but locating home decor is a bit more challenging.  So, I've included the best places I know of to shop these special sales.
My first stop open box deals is Wayfair.com.  They have a top of stuff to choose from.  By far, there is more home decor there than on any other site on this list.  And for that reason, I recommend making this your first stop.
Categories like home accessories, wall art, baskets, rugs, kitchen decor, and pots or planters are what I would consider safe buys.  Furniture is a bit of a gamble.  You really have to commit to making it work because you can't return it.
I would avoid glassware, mirrors, and other fragile items.  If they end up being broken in transit, you're out of luck.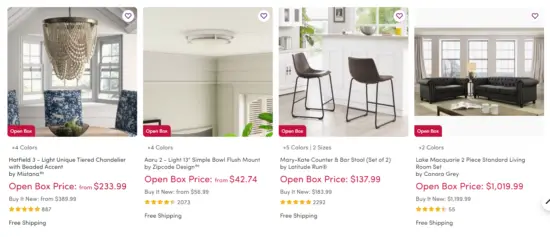 Amazon Warehouse Deals is a bit of a mixed bag.  Here they offer pre-owned, used, and open boxes together in one category.  Unfortunately, there's no way to really sift out what is used versus what is simply an open box item.
That being said, if you find something you like but are hesitant to buy because it is used, don't be.  Because of Amazon's generous return policy, you can return items marked as used and warehouse deals.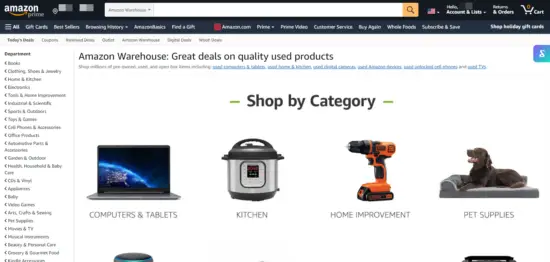 Next up is Overstock Liquidations.  This is a category within the clearance section of Overstock.com.  Here they make more of an effort than any other retailer on this list to clearly identify and explain open box deals.
On their site, they are labeled with (As Is Item).  You will see this label clearly displayed at the end of the product title.
On Overstock anything labeled as an "As Is Item" is non-returnable.  Furthermore, they describe "as is" as an item that may be used, opened, or have minor blemishes.  It is not a reconditioned item but has been inspected for basic functionality.  Manufacturers' warranties on these items are void.
They also make an attempt to provide a reason for the item being labeled "as is".  One of the reasons provided on a bedding set I clicked on was "dirty or stained".  Unfortunately, the vast majority of items in this section of the website merely state "various reasons".
Since there are no returns allowed on this stock, you should select carefully.
**UPDATE**
Blinq no longer offers home decor or furniture.  Instead, you will find a variety of tech and smart home products on their site.
Tips For Shopping Open Box Deals
Before I get into the pros and cons of open box deals, I'd like to offer a few thoughts on how to shop for these special sales.
When shopping in the open box section remember that there is likely a limited quantity to the item you're seeking.  In fact, there may only be one available.  So, if you need multiples of something like a set of table lamps or 4 bar stools, open box may not be for you.
Also, pay careful attention to the product description.  I've found that oftentimes the stock photo of the open box item does not match in color or finish to the actual one being sold.  Make sure you check the color, finish, or size description outlined in the product details.
Finally, only purchase items you're willing to commit to because you may not be able to return them.  Consider what you will do if you find that rug to be slightly irregular in shape, or your sofa to have an uneven chair leg.
Or, what if the color isn't quite what you imagined and that chandelier is too big to be placed above your dinette set.  These are all things to keep in mind before you buy.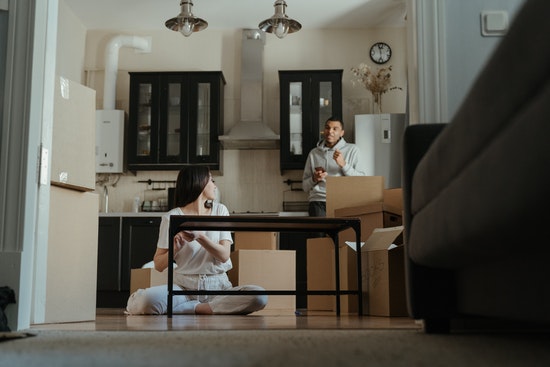 Conclusion
I hope you found this post helpful.  If you did please share it with a friend and follow Dianne Decor on Bloglovin' for more from me.  You can also follow me on Pinterest, Instagram, and Twitter.
To have a copy of my latest posts delivered directly to your inbox, join the mailing list before you go.  I'll send you a copy of my weekly newsletter filled with weekend reads, decorating inspiration, and the latest deals on home decor.
To check out past issues of the newsletter, click here to view the archives.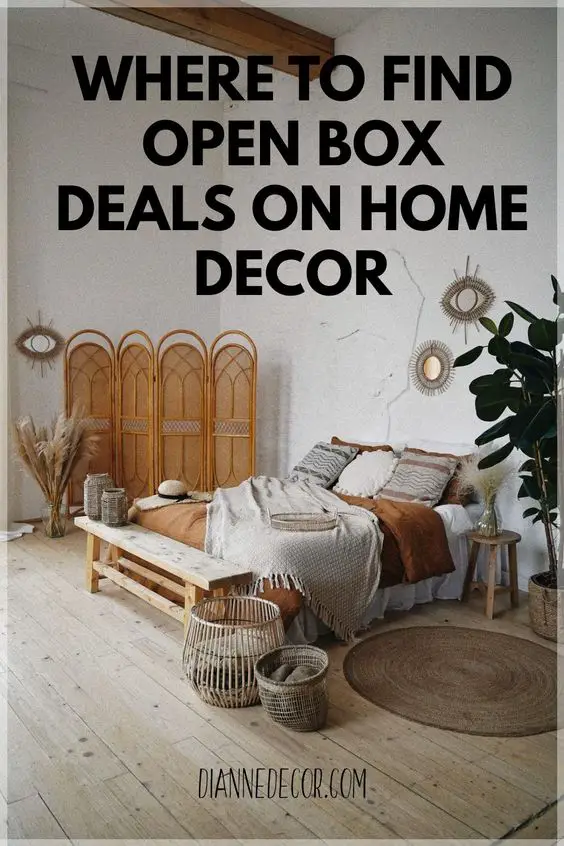 Thanks for reading!
affordable home decor
budget friendly home decor
cheap home decor
clearance decor
decorating on a budget
home decor deals
open box deals
open box decor
open box home decor
where to shop