FTC Disclosure - This post contains affiliate links and I will be compensated if you make a purchase after clicking on my links.
*Item received for free for promotional consideration or a sponsored link.
Whether it's leaning into the work-from-home lifestyle or creating a warmer atmosphere, 2021 interior design trends are all about making the new normal work for us.
As we close out 2020 and prepare to enter a brave new year, more people than ever before are updating and modifying their living spaces.
In this post, I've compiled the biggest interior trends for 2021. I hope this gives you some great ideas about how you can get your home ready for the new year!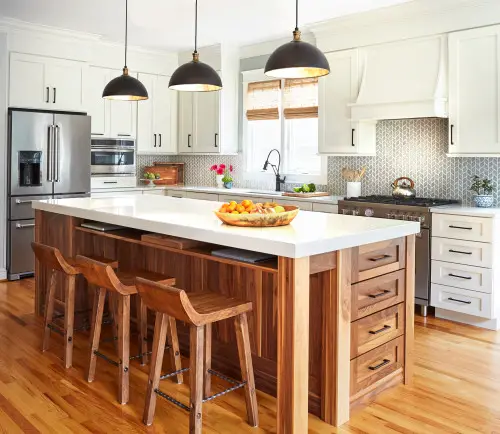 2021 Interior Color Trends
Warm Earth Tones
Amid stay-at-home orders and social distancing, people are spending more time at home than ever before.
After spending so much time at home, some people are realizing their homes may not reflect their aesthetics and their new lifestyle as well as they used to.
They're also seeking comfort during the uncertainty of the Coronavirus situation, increasingly turning to warm, soothing earth tones to make their homes feel like a soothing oasis from the outside world.
In 2021, designers expect to see lots of terracotta, warm deep yellows, and browns. A few great examples from Behr are Canyon Dusk, Cellini Gold, Maple Glaze, and Kalahari Sunset from their incoming 2021 collection.
I love a bold, sunny wall color.
From Sherwin-Williams' new collections, I love Oakmoss, Antiquarian Brown, Java, Tarnished Trumpet, and Reddened Earth to warm up your space.
Benjamin Moore is also bringing us some great, fresh new earth tones. Take a look at Rosy Peach or Potters Clay to bring a bit of visual heat and coziness.
While Rosy Peach may be a bit much in a large room, it would be a great feature wall or accent color alongside a warm beigey neutral.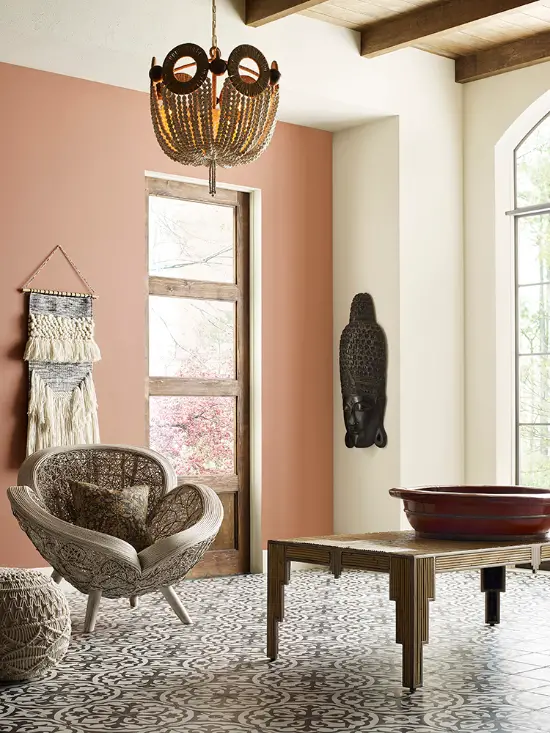 Dark, Grounding Tones
In years past light, breezy, cool color palettes have been in vogue. But lately, people are gravitating toward the grounding feelings of stasis and security that dark colors can lend.
This preference often (but not always) overlaps with warm earth tones, including rich browns, dark warm grays, and even some navy and deep greens.
Overall, these trends create a color palette that feels a bit like walking through a forest – it feels fresh, but enclosed. And it's no coincidence how many colors inspired by nature are represented here.
Who isn't missing the outdoors?
Benjamin Moore's reddish-gray Silhouette and deep mauve Amazon Soil are perfect examples of this. While dark, they feel almost velvety. I also love Behr's dark charcoal Broadway, deep gray-blue Nocturne Blue, and deep dun green Royal Orchard.
Behr describes all three colors using words like "safe," "secure," "stable," and "resilient," which says loud and clear what designers and home decorators will seek in the upcoming year. And Sherwin-Williams' Cape Verde is one of my favorites. It's a deep, fresh blue-green that adds life to a room without overwhelming the senses.
Despite its boldness, you could easily cover a whole room in this color. Even though it's technically a cool color, its depth feels cozy and welcoming.
I'd love it paired with light earth tones like a warm mid-tone ivory or goldenrod.
Suggested Read: 8 Soothing Bedroom Paint Colors
Kitchen Trends
Have you noticed your family spending more time in your kitchen than ever before? You're not alone.
While kitchens used to be utilitarian areas of the home, mainly for food preparation and the occasional impromptu gathering, now they're the hub for nearly every meal. Who doesn't know someone working or studying from home in their kitchen right now?
Never before have people asked so much of their kitchens. And with this comes an influx of remodels to adapt to the kitchen's new identity as a multifunction, multipurpose living area. Home improvement projects are hot right now.
Let's walk through the most popular trends in kitchen remodels for 2021.
High-Style Faucets
Pull-out style faucets with high spouts are expected to make a resurgence in a big way in the upcoming year. People will reach for faucets with unusual handles and high-tech features that blend professional quality and beauty.
This makes sense, as people are cooking at home more than ever and are seeking ways to make the most-used room of their home more functional. Along with practicality, they want their faucets to make an impression on the room's aesthetic with high-fashion designs and warm metals like gold and brass.
Suggested Read: 10 Kitchen Faucets Worth The Splurge
No-Hardware Cabinets
To create a minimalist look, cabinets with invisible knobs and pulls are increasingly in vogue. The goal is to create clean lines, as seamless a look as possible with minimal hardware and touch-release designs.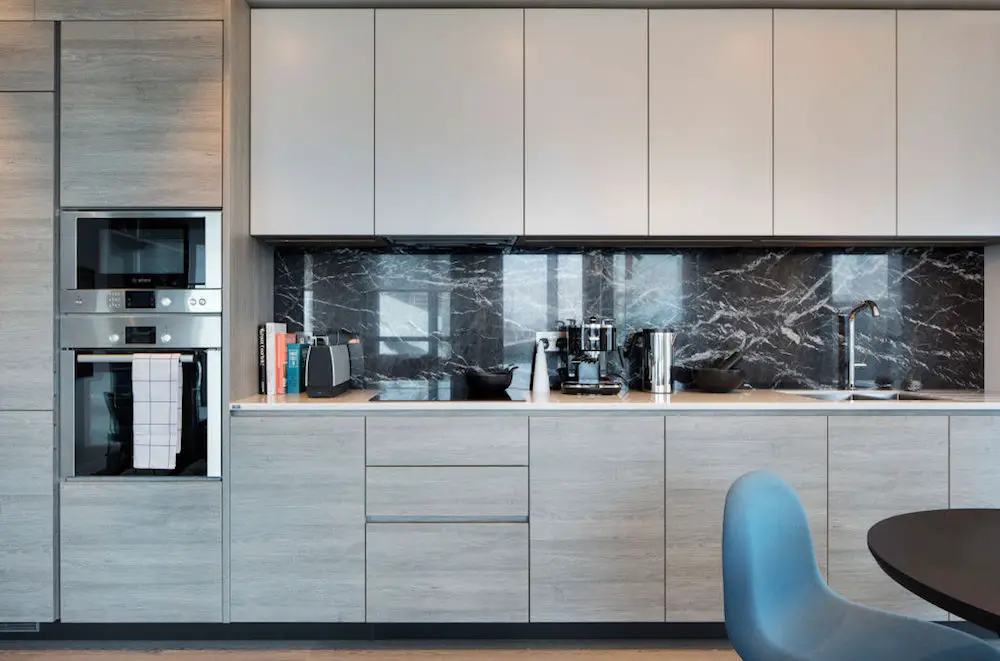 Hidden Appliances
As I mentioned before, kitchens are more multi-purpose than ever before. We're asking a lot of our kitchens these days – in addition to their normal role as a food prep area, they're a gathering place, a home office, and an at-home schoolhouse.
And with technological advances surging forward in a short time, people want more and better appliances without tech taking over the look of their kitchen.
Enter hidden appliances to create an aerodynamic, streamlined finish without affecting your style.
Some popular takes are making fridges or dishwashers blend in with the rest of your cabinets, as well as a storage design that hides or minimizes the profile of small counter appliances such as hidden nooks and stations for kettles and toasters to keep them off the counter.
Glossy Counters and Backsplashes
In 2021, we can rely on the old standby of countertops with a shiny finish, especially quartz, as it's extremely durable and looks clean and beautiful. Likewise, backsplashes with a matching sheen will be in. This adds a feeling of gloss and luxury.
Woven Pendant Lighting
Again, we see design trending toward making the kitchen feel more like the living room – cozy, warm, lived-in. Woven pendant lighting is great for this.
Woven materials have a nostalgic, homey feel to them. And the color of natural fibers goes well with the warm earth tones and deep greens and blues we'll be seeing so much of.
2021 Home Office Trends
With nearly everyone turning their home into their new workspace, home office decor is surging into the forefront of the collective minds.
Kitchen Workspaces
As we said, kitchens are increasingly becoming ad hoc workspaces for kids and adults alike. In addition to warming up the kitchen styling to make it cozier, people are aiming to create uncluttered, minimalist setups.
Expect to see furniture with clean lines and creative storage solutions that make tucking office and school supplies out of sight quick and easy.
Multifunctional Workspaces
2020 made us all rethink how we use our home spaces. Gone are the days when every room had a single function. We're asking each room in our homes to adapt to many purposes, especially those working with a small living space.
Again, creative storage is key, as are creative design solutions to help dining rooms, living rooms, and even bathrooms double up as home offices.
Reclaimed Spaces
We're talking about offices everywhere you can imagine – attics, garages, nooks, anywhere you can fit a laptop. This is especially important in small homes or apartments.
In many ways, the focus is on function over form. Bring in a fan (if you're in the attic) or a space heater (if you're in the garage or basement) to stay comfortable – bonus points if it's a cute fan.
And prioritize a nice desk and comfortable seating; don't use stacked boxes of packed-up Christmas decorations as a desk!
For more home office ideas, check out the post "No Home Office, No Problem. 6 Ways To Create A Workspace".
Trending Interior Styles
Even though a lot of focus next year will be on comfort-seeking and new forms of practicality, there's still a lot going on in terms of trending aesthetics. Here are a few of the top styles for 2021, along with ideas for how to play with them.
Cottage Core
You've probably heard of cottage core by now; it's wildly popular and still on the rise. Cottage core aims to create homely, fairytale-esque, comforting, and wholesome spaces, drawing often on nostalgia and a connection to nature. But don't confuse it with shabby-chic.
Cottage core is in no way rugged. Experiment with dried flowers, macrame, antique mirrors, wall paneling, roof lanterns, and muted pastel colors.
You can mix in touches of glamor for a luxurious feeling. Try incorporating elegant vintage-style pieces or statement gold accessories (in moderation). Too much, and you'll end up in rustic vogue territory – cottage core's older, sophisticated (and equally delightful) cousin.
House Plants
As we continue to crave the outdoors, 2021 will be all about bringing nature inside. Look for creeping vines to complement a mantle or hang by a doorway, or reach for big, flourishing flowers that go along with your existing color scheme.
If you're not a plant person, don't worry; there are plenty of realistic silk flowers for you to experiment with. I won't judge.
Grandmillennial
This "modern take on granny-chic" is expected to take the world by storm next year.
As we seek the plush homeliness of grandma's house amid turbulent times, home decorators will veer away from minimalism. Instead, they'll find comfort in elegant florals, pleated lampshades, plush throws, and elaborate table settings as decorations in and of themselves.
A design style that can quickly go overboard, add grandmillennial pieces in a little at a time. And you don't have to look far – this is a great time to dig up a few heirlooms you may have forgotten about.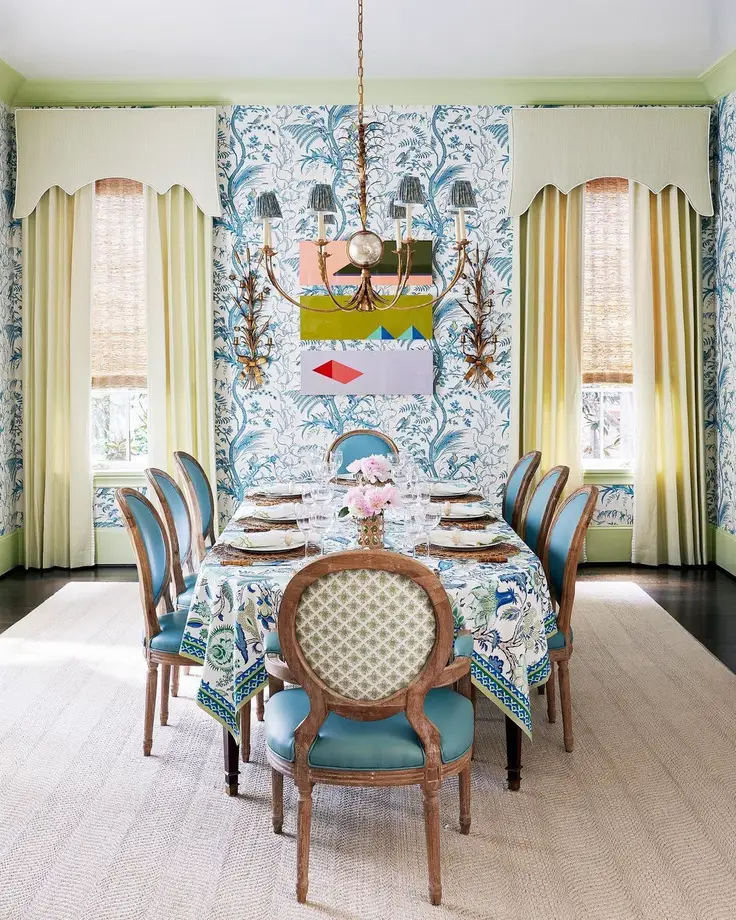 Traditional
With a renewed interest in functional, comfortable spaces, home designers will turn to the comfort of tradition. The goal is to create a feeling of harmony, order, and a lived-in vibe.
Think of Lorelai's house from Gilmore Girls and you're not far off.
This is a really approachable style to try out. Aim for symmetry and soft, comfortable furniture. Traditional style loves heirlooms, antiques, and pieces with a story. For patterns, look at stripes, damasks, and other classic patterns.
Vintage
Although vintage is never really out of style, expect it to continue capturing our imaginations next year. Antique, repurposed, salvaged, and retro pieces will be as in as ever.
Vintage can be a tricky trend to really nail. If you're going for a vintage look, aim to reference the period's vibe, not completely replicate the look. You don't want to create a room that looks like you went back in time to suburban 1970; you want to feel like that.
Less is more here. Use strong colors and a few favorite vintage pieces. Provide lots of contrast – just because orange was in style in the '70s doesn't mean you need an all-orange room to achieve the look.
Incorporate luxurious elements like rich fabrics and statement lighting. This will give the old-timey feeling a modern update.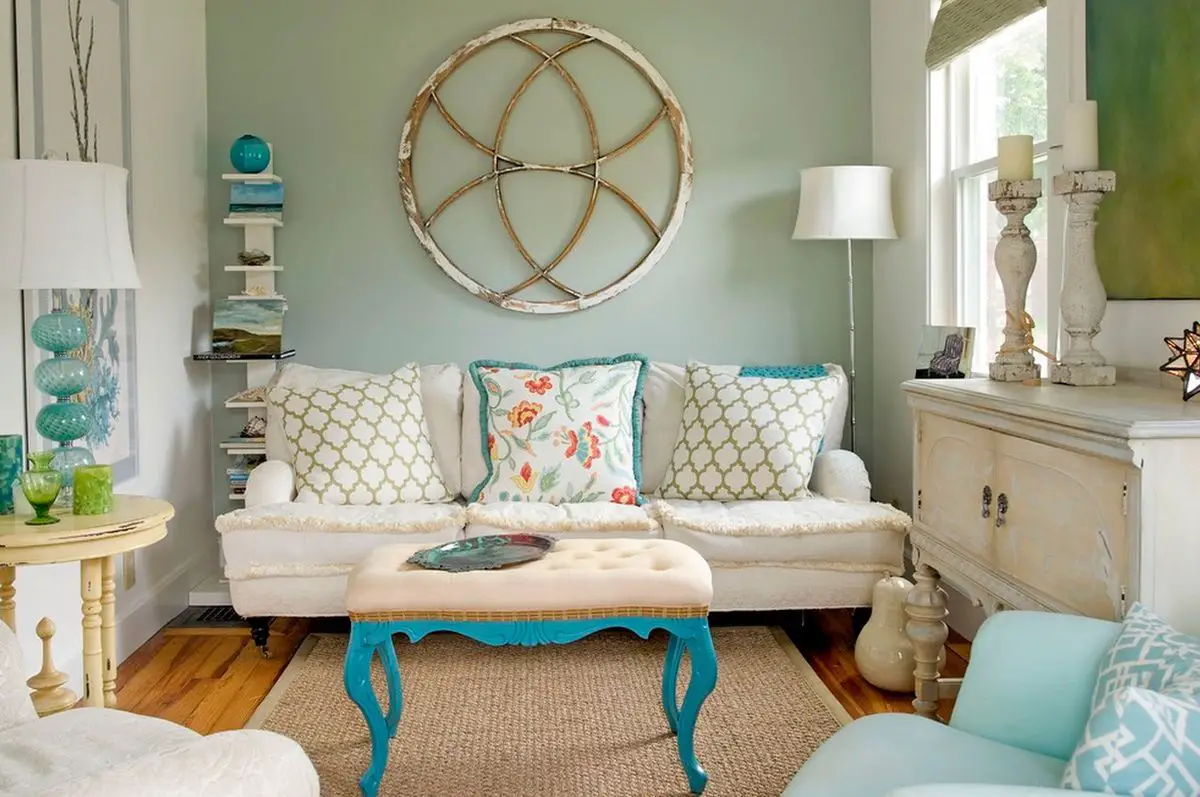 Conclusion
As we close out 2020 and enter 2021, we're all spending a lot more time at home than in past years. The way we relate to our homes is changing, and 2021's trends will reflect that.
It's all about creating a style that's beautiful and functional for you and your family. Getting there is half the fun.
If you enjoyed this post please share it with a friend and follow Dianne Decor on Medium, Instagram, Pinterest, and Twitter.
To have a copy of my latest posts delivered directly to your inbox, join the mailing list before you go.  I'll send you a copy of my weekly newsletter filled with weekend reads, decorating inspiration, and the latest deals on home decor.
Thanks for reading!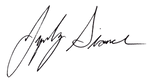 2020 interiors
2021 home decor trends
2021 interior design trends
2021 trends
home decor trends
interior design 2021
interior design trends
interior design trends 2021
trends 2021