FTC Disclosure - This post contains affiliate links and I will be compensated if you make a purchase after clicking on my links.
*Item received for free for promotional consideration or a sponsored link.
There are a few important things to consider before you buy in July.  Especially this year.
While the 4th of July sales get a lot of hype, the best deals for the month are actually found after the holiday.  Here's what to buy in July for your home.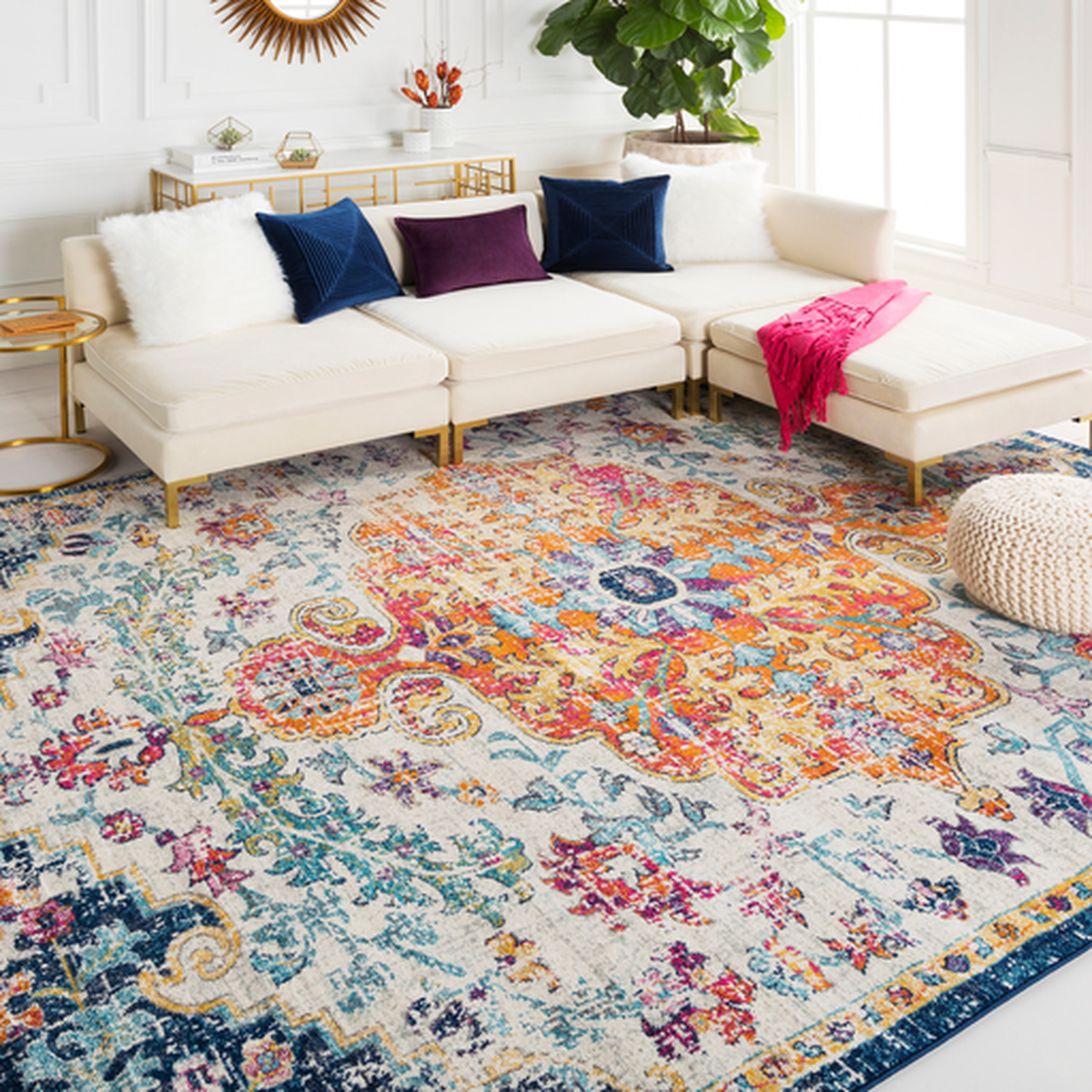 What to Buy in July – After the 4th
Grills
Once the Independence holiday has passed, you can start to see big markdowns on summer gear.
This includes grills.  You were likely bombarded with advertisements for grills and smokers leading up to the 4th of July.
However, the really deep discounts will start to appear after the holiday as people start to turn their attention to the next season.
And while there's certainly still plenty of summertime left.  Store shelves shift almost immediately to new releases for fall and winter.
That means the big sections of Home Depot and Lowe's that are currently packed with grills, lawnmowers, and other outdoor tools will be transitioned into Christmas trees, lights, ornaments, and other winter-themed items over the coming months.
To clear those shelves, they will discount the grills, lawnmowers, pool equipment, and the like.  So start monitoring prices on grills in late July.  You'll likely see them start to come down again.
Area Rugs
While carpet sales are usually found in January, area rugs are often discounted in the prime summer months.
July is no exception.  Right now Wayfair and Overstock are featuring area rug sales on their home pages.
You can also routinely find great deals on area rugs at Walmart and Boutique Rugs.
If you saw my post "20 Awesome Area Rugs Under $50 from Houzz" you know they're also a great place to find affordable rugs.
However, because Houzz is more of a marketplace, they rarely have overarching sales that apply to an entire category of items.  Instead, sales are left up to the individual sellers on their site.
So if you don't want to sift through all that, check out Boutique Rugs, Walmart, Wayfair, or Overstock.
Semi-Annual Sales
Semi-annual sales are something to look out for in July, however, there are very few home decor retailers with semi-annual sales.
I've heard that Kirkland's has a semi-annual sale in July, but I've yet to see an advertisement for it.
There are, however, big sales happening on their site right now.  So maybe it's more of an informal semi-annual sale.
Home accents and furniture are 25% off while the outdoor decor is 50% off and wall decor is 60% off!
It's unclear whether this is just a part of their extended 4th of July sale or not.  But be sure to use code "patriotic" at checkout to get your discounts.
Bath and Body Works also has a semi-annual sale that has been running since the last week in June.  If you're in need of candles or other home fragrances, now is a good time to stock up.
Black Friday in July
Amazon Prime Day began in July of 2015.  It's success sparked the creation of Black Friday in July where other retailers jumped on the bandwagon and followed suit by hosting huge sales in July.
While Amazon Prime Day (which is really 2 days) has been postponed until October, other retailers may still be participating in Black Friday in July on the 15th.
However, considering the current economic client and the ongoing Coronavirus pandemic, don't be surprised if you hear crickets, so to speak when it comes to Black Friday in July for the year 2020.
Amazon has no doubt deferred its sale to focus on the distribution of essentials and to allow for a bit of economic recovery to make the most out of this event.
The optimist in me also hopes some consideration has been made to its workers.
No one needs to be unnecessarily exposing themselves to a potentially deadly virus to deliver a deeply discounted set of makeup brushes or fun pool floats.  At least not in my humble opinion.
Home Improvement Sales
Appliances
Much like cars, the next year's models of appliances roll out well before the current year has ended.  This means the showroom floor needs to be cleared out of the older styles to make way for their bigger and better replacements.
As a result, you can find large and small appliances on sale in July.  Home Depot in particular has some deep discounts on appliance bundles happening right now.
So if you're in the middle of a remodel or are just looking for something new, buying now can save a lot on those purchases.
Paint
If you have some paint projects coming up, now is a good time to go direct to the manufacturer for paints and stains.
While most of us go to Home Depot or Walmart to grab a gallon of paint, don't forget, you can go directly to a paint supplier like Sherwin Williams, for example.
You can shop online with curbside pickup as an option.  Right now they have 30% all paints and stains at their website.
Tools & gardening
Lastly in the home improvement department, power tools and gardening equipment are a good thing to buy in July.
Whether you're in need of a weed wacker, edger, riding mover, or even power sprayer, July is a good time to buy.
I'm a big fan of Harbor Freight.  I've always found their staff to be helpful and their prices are great.
Moreover, going into a Harbor Freight or Ace Hardware is a much easier trip than walking a half-mile through a Home Depot or Walmart.
They're also more likely to host better sales than Walmart for example.  Catch all stores like that are focused on decor and back to school and other things.
Their garden section may get a bit of action, but it's hardly their meat and potatoes.
By this I mean, they don't need to offer crazy discounts to get people to into their stores in July.  They have so many other draws.
So stick to the specialty shops if you're looking to score a deal on landscape tools and gear.
Conclusion
In conclusion, keep an eye out for potential Black Friday in July sales, but look for Amazon Prime Day in October this year.
Check for sales on area rugs and outdoor decor from the big home retailers like Wayfair and Overstock.
Finally, visit specialty retailers like Sherwin Williams and Harbor Freight for supplies on outdoor projects, paint, and tools.
I hope you found this post helpful.  If you did please share it with a friend and follow Dianne Decor on Bloglovin' and Instagram.
To have my latest posts delivered directly to your inbox, join the mailing list before you go.
I'll send you my weekly newsletter filled with weekend reads, decorating inspiration, and let you know where to find the best deals on decor.
Thanks for reading!
area rugs
decorating on a budget
grills
home decor
july deals
july sales
outdoor decor
what to buy
what to buy july