FTC Disclosure - This post contains affiliate links and I will be compensated if you make a purchase after clicking on my links.
*Item received for free for promotional consideration or a sponsored link.
Did you know that Better Homes and Gardens sells incredible decor and furniture?  If you said no, you're not alone.  Their items are beautiful, high quality, and perfect for decorating on a budget.
So, why is no one talking about them?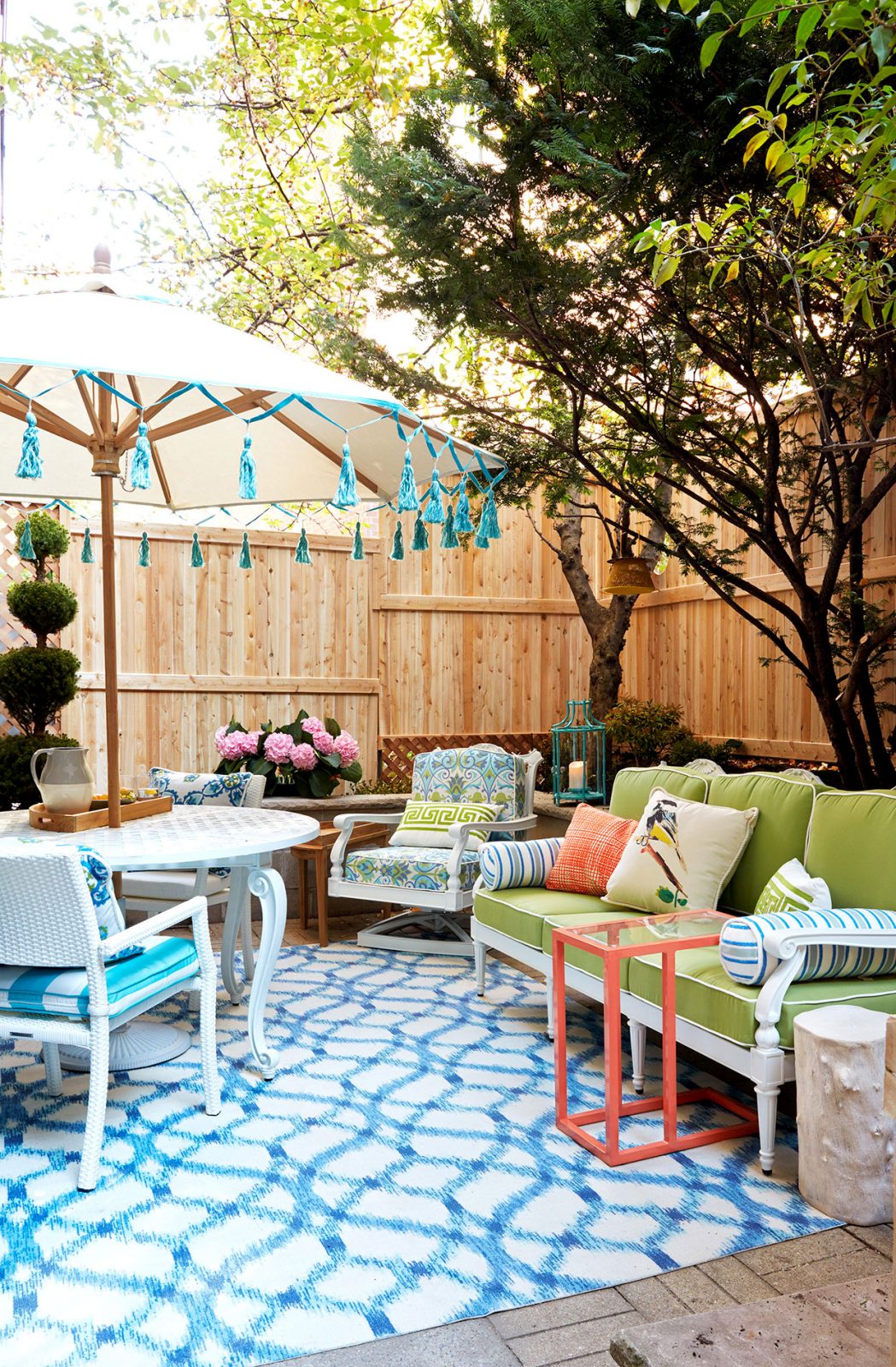 Better Homes and Gardens Magazine
The History
Better Homes and Gardens is better known for its iconic magazine.  It was founded in 1924 and is indisputably an American institution.  The magazine was a part of the "Seven Sisters".
This was a collection of publications aimed towards married women with children.  The group included Woman's Day, Redbook, and Good Housekeeping, among others.
Certainly, the fact that all of these publications were run by men but geared towards instructing women how to keep their homes, present themselves, and care for their families is a topic unto itself.
Frankly, I don't have the emotional capacity to dive into that one right now.
While researching this post, I also found some tidbits about the Seven Sisters and controversy with the types of articles they published in reference to women's reproductive rights, and other topics.  You can read about it here if you're interested.
For this post, however, I'm going to stay focused on Better Homes and Gardens and my experience with the brand over the years.
The Magazine
When I was a kid in the 80's and 90's, magazines were a big thing.  And one such subscription that was always floating around our house was Better Homes and Gardens.
Flipping through the pages I was mesmerized by the beauty of the homes featured in the magazine.  Our home did not look like these homes.
Furthermore, I can only think of one or two homes I ever visited as a child that even remotely resembled the interiors I saw in the magazines.
For me, and maybe for you as well, the photographs that would grace the pages of the Better Homes and Gardens magazine were a source of escape, fantasy, and inspiration.
BH&G Online
As the brand modernized itself; the BHG.com website became more robust.  No doubt, as a response to the increased demand for digital content and the decreased demand for physical print publications.
Today, their site is home to a huge catalog of articles dedicated to decorating inspiration, exploring interior trends, recipes, and gardening tips.  Moreover, all of this content is free to access on their website.
And while you can still subscribe to the physical or digital version of their magazine, you can get so much from their website for free, that you don't really need to.
Their email newsletter is also really good.  It's one that I open every time I receive it.
Better Homes and Gardens at Walmart
I first noticed that Better Homes and Gardens had a line of furniture at Walmart about 7 years ago.  I bought the Ashwood Coffee Table for my apartment and it was by far the most substantial piece of furniture I owned.
In fact, I still have it today.  Although, after two kids teething on the edge of it, using it as a splash table, and a jungle gym, it's seen better days.
The next thing I purchased was their bath towels.  Super soft, great quality.  I've also bought two sets of classic white dinnerware over the years, that I still use everyday.
They're very heavy and even after repeatedly banging them against my granite countertop (accidentally, of course) as I hastily unload my dishwasher, I've yet to have a single dish break.
Types of Products & Style
Beyond, furniture, dishes, and towels, they have a variety of other home accessories and decor.  I'd say the vast majority of their line is designed in a contemporary home decor style.
Although they do have trendier interior styles like modern farmhouse and modern industrial represented in their collection.
Pricing
What's most impressive about the home decor BHG offers, however, is their price point.  I've yet to see any single piece of furniture over $300.
In fact, you can often find complete sets like a tv stand, coffee table, and side table for your living room under $400.  That's a great deal for furniture that is stylish and high quality.
Their smaller decorative items are usually around the $20 mark.  Dishes and serving sets are also modestly priced.
In addition to that, they offer a whole range of home fragrance items like scented candles, wax melts, wax warmers, as well as essential oils and diffusers.
What to Expect When Buying Better Homes and Gardens Decor
Expect the heft!  When it comes to their furniture and dishware they are considerably more solid than their competitors at the same price point.
If you've ever owned anything from the Sauder line or the Mainstay line at Walmart, you know that you're paying a cheap price and that is reflected in the quality of those pieces.
Instead of getting solid wood, you'll likely get particleboard.  And instead of getting porcelain or ceramic, you'll likely find lightweight melamine or plastic.
With the items from BHG, you're at a great price point and you're getting really high-quality items.  This makes their line a home run if you're decorating on a budget, like me.
And while the cherry wood might not be real cherry wood or even stained wood, it is solid wood.  So consider that when ordering online.
Assembling and positioning your pieces in your home will take a bit of muscle.
The Best of Better Homes and Gardens
Below I've gathered my favorite items currently available at Walmart from BHG.  Included is a mix of furniture, decorative accents, dinnerware, curtains, and other items that I know to be of excellent quality.
If you're on the hunt for something specific, keep checking back at Walmart.com because they release new items regularly.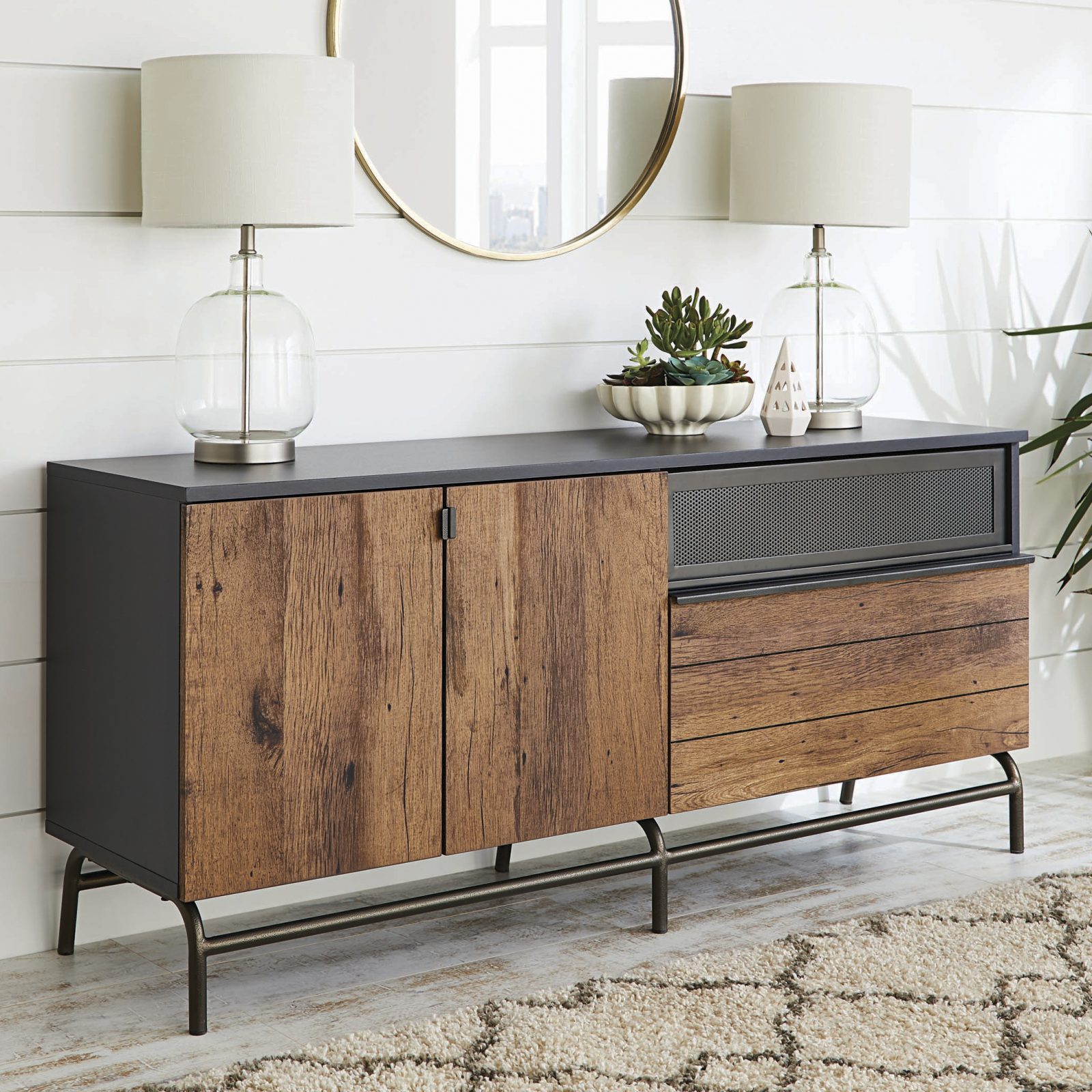 3. Better Homes & Gardens Crossmill Bar Cart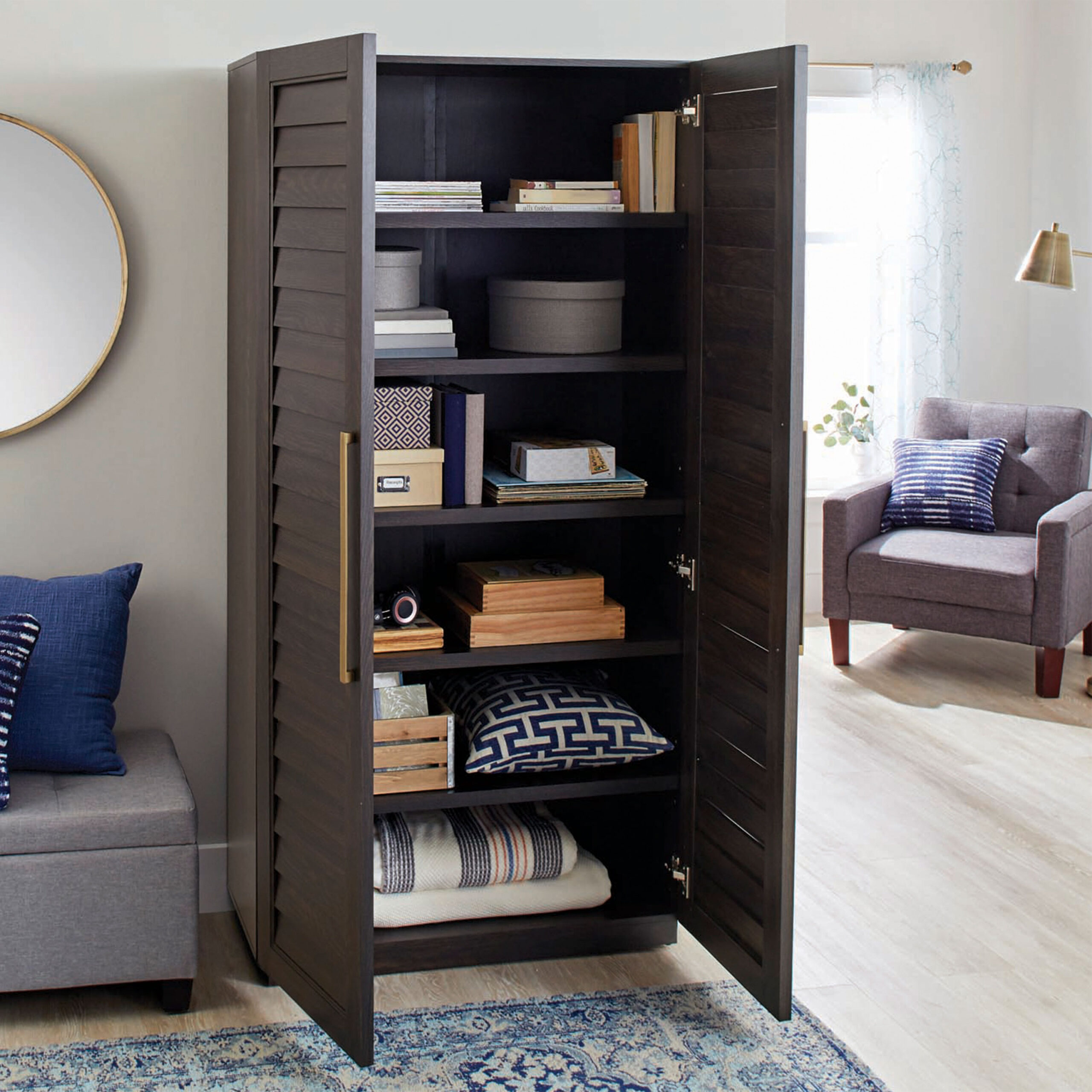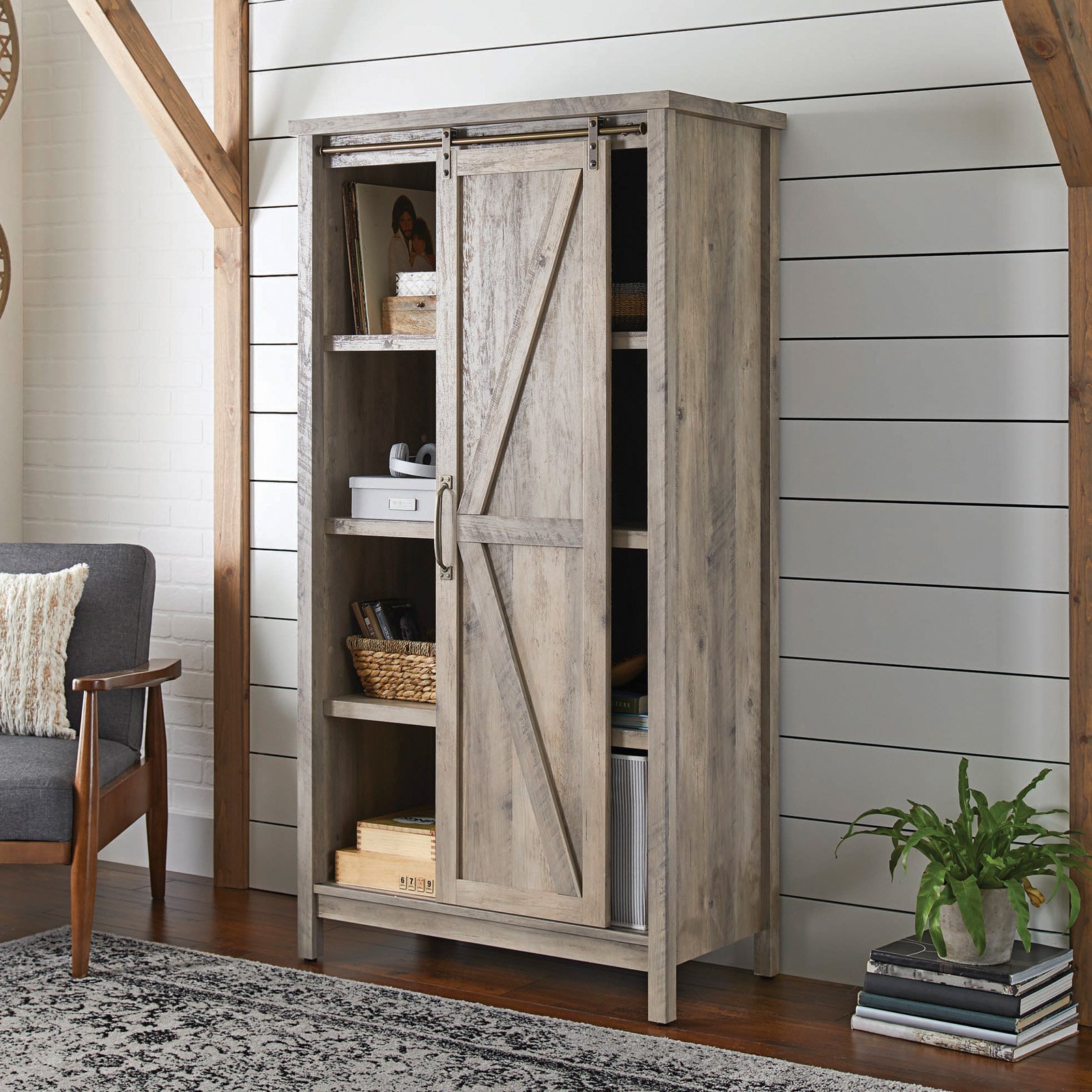 21. High/Low Textured Tonal Herringbone Rug
Conclusion
In my opinion, the best of Better Homes and Gardens decor is found in their furniture collection, their dinnerware/serving ware, and their home fragrances.
Similarly, they also hit it out of the park with their textiles like rugs, curtains, and bath towels.
I've yet to find any bedroom furniture that really impresses me, style-wise, however.  And while their patio furniture sets seem perfectly nice, none of them really stand out to me either.
I hope you found this post helpful.  If you did please share it with a friend and follow Dianne Decor on Bloglovin' for more content.  I'm also on Instagram, Twitter, and Pinterest for more decorating inspiration.
Want to have my latest posts delivered directly to your inbox?  Join the mailing list before you go and I'll send you my weekly newsletter filled with weekend reads, decorating inspiration, and decor sales.
What do you think of the Better Homes and Gardens line at Walmart?  Do you like their collection or do you think they should stick to magazines?  I'd love to hear your thoughts in the comments below.
Thanks for reading!
affordable decor
affordable home decor
better homes and gardens
bhg
decorating on a budget
home decor
home decorating