FTC Disclosure - This post contains affiliate links and I will be compensated if you make a purchase after clicking on my links.
*Item received for free for promotional consideration or a sponsored link.
We've all seen it, that commercial flooring in hospitals and office buildings.  It looks like speckled bits of stone suspended in the floor.  It's called terrazzo flooring.
At first when I read about terrazzo in reference to decor trends, I wasn't quite sure what people were talking about.
Then, I saw a photo and said, "ohhhh yeah! That stuff".
It has been a commonly used flooring material for decades.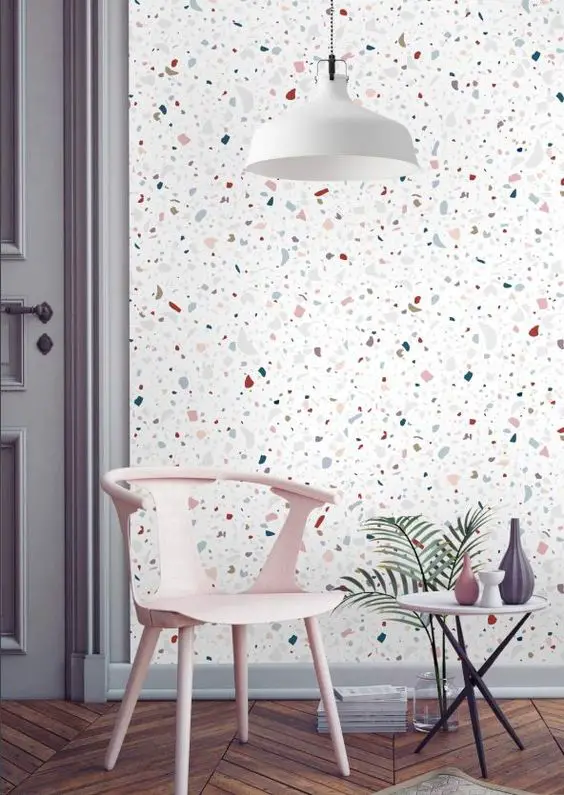 What Is Terrazzo?
So what is terrazzo exactly?
It's chips and chunks of marble and granite that is set in concrete.  Most often seen in shades of gray or tan, but the variations in color can vary quite dramatically.
In the past, the only place I can recall seeing the use of this material besides flooring might be a bathroom countertop
Today, you can find just about anything made from terrazzo or at least in a terrazzo style.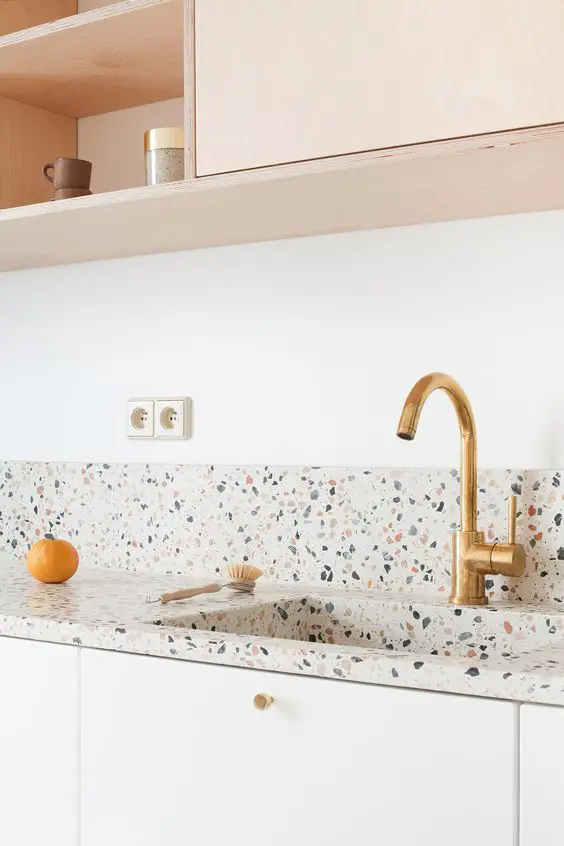 Modern Applications
Lamps, tables, bowls, and even wallpaper are being released in this pattern.
This new spin on terrazzo decor can really make a statement if you choose a piece that has a lot of color variation.
Or, it's in a statement color that breaks away from the traditional neutral grey we're used to seeing.
Alternatively, a newer application of the material in its traditional subtle gray give plates, dishes, and vases a very chic look.  I've compiled a few examples below.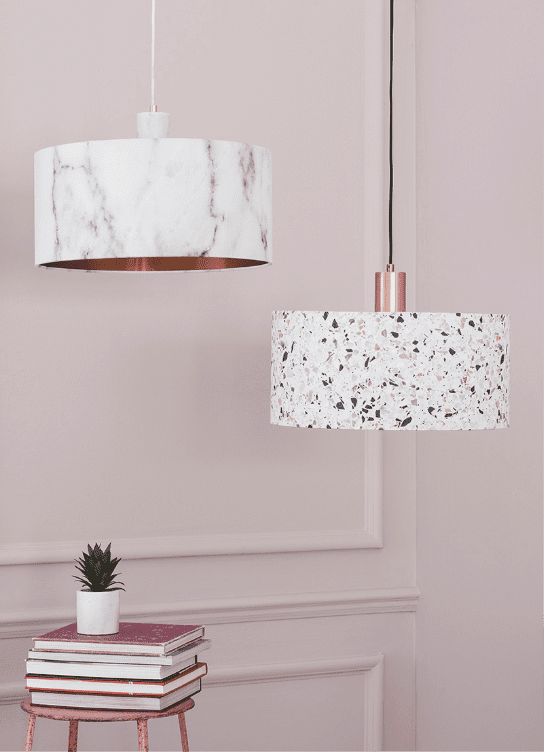 Ways to Use Terrazzo In Your Home
Terrazzo walls are seriously cool to look at.  If you're looking for an alternative to the traditional types of large scale wall art, this might be right up your alley.
Creating a focal point in your room by using this type of pattern on a wall is sure to turn a few heads.
Wallpaper applications are readily available on Amazon and other sites if you'd like to do a quick update to your room.
Furniture is another new manifestation of this material.  Tables, benches, and cabinets can now be found in a terrazzo pattern.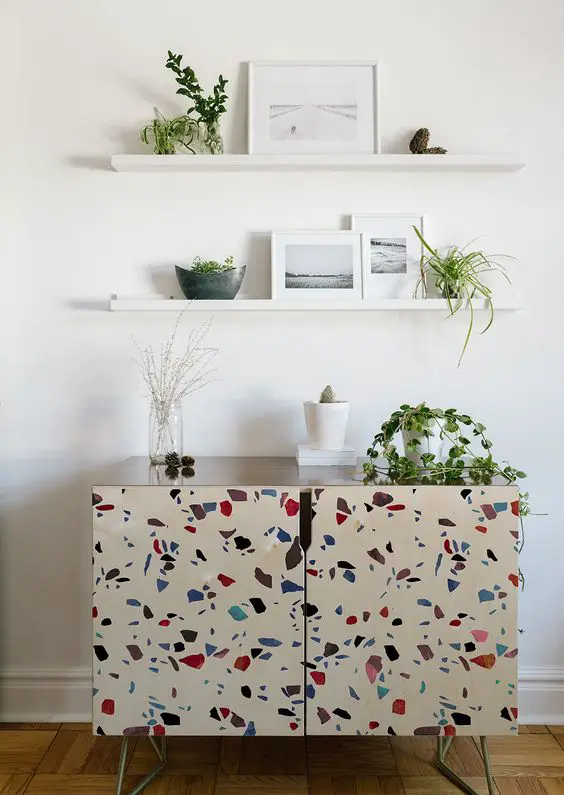 Countertop, backsplash, stair, and shower wall installations are also popular.
Believe it or not, you can also get bedding, cell phone cases, lamps, and bowls in a terrazzo style.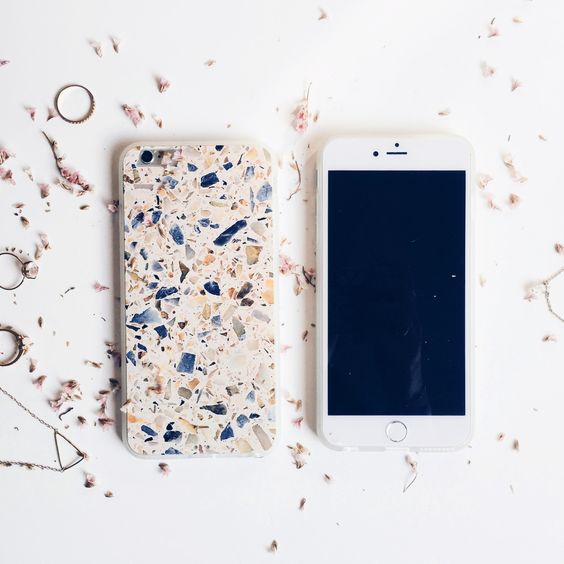 Conclusion
What do you think of this style?  Do you have any of these accents in your home?  I'd love to know.
Comment below or send me a message on Twitter @diannedecor.  The link to the Pinterest Terrazzo board is here.
If you liked this post please share it with a friend and follow me on Bloglovin' for more content.
Thanks for reading!
terazo
terazzo
terrazo
terrazzo
terrazzo decor