The Best of Three Posts Home Decor at Wayfair
FTC Disclosure - This post contains affiliate links and I will be compensated if you make a purchase after clicking on my links.
*Item received for free for promotional consideration or a sponsored link.
Wayfair has simplified the process of shopping from the comfort and safety of your own home. Whether you're enjoying a leisurely coffee in your pajamas or have just returned home and realized you want to explore some fresh furniture and decor options for your house, you can do it at Wayfair.
What makes me a big fan of this company is that they are always on-trend with their in-house brands. Three Posts is no exception.
If you've never explored this brand at Wayfair, allow me to make an introduction.
About Three Posts
Three Posts is Wayfair's fresh take on traditional home decor. Expect pieces meticulously crafted with a focus on quality, value, and style, without compromising on comfort.
Three Posts offers a wide range of options, including rugs, vanities, living room, and dining room furniture, as well as lighting.
Rugs start at just $30 and go up to $900. Their wall art and decor have something for every budget, with prices ranging from $25 to $375.
Looking to spruce up your dining room? Sideboards and buffet tables range from $200 to $2,200.
Three Posts's outdoor furniture pieces start at $70 for a side table and go up to $5,400 for a full sectional sofa set complete with coffee table and umbrella.
Top Picks
There's more offered from Three Posts than I could possibly review in one blog posts. However, here are a few items that caught my eye.
The Fortville Bench gives off a classic traditional look. What's more, this bench can be used in a variety of spaces around the home.
It can go in the bedroom, mudroom, or even the kitchen. It has a two-tone trestle leg and is wide enough to replace two side chairs in a seating area.
Its slightly rustic look makes The Fortville Bench a great choice for either traditional or rustic luxury interiors.
Made from sturdy rubberwood, it is sure to be a timeless piece for your home.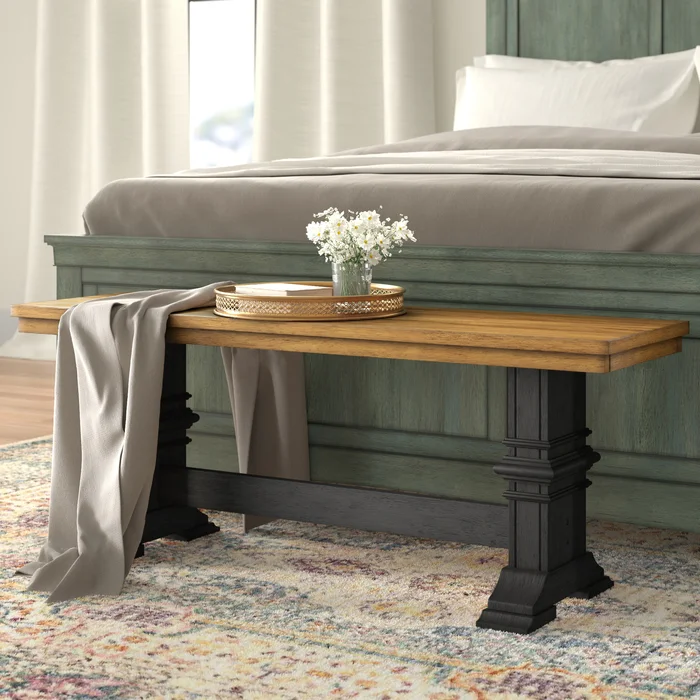 When it comes to setting the vibe in your personal space, lighting is key.
Say hello to this fabulous 4-light bath bar, Wayfair's top pick. It's the ultimate matchmaker for both contemporary and transitional spaces – like the best wingman for your decor.
Imagine this: a sleek rectangular backplate and see-through glass cylinders, and the ability to dial up or down the mood with full dimmability.
Ready to level up your bathroom with a dash of style and a whole lot of convenience? This stylish and flexible lighting solution is a great pick!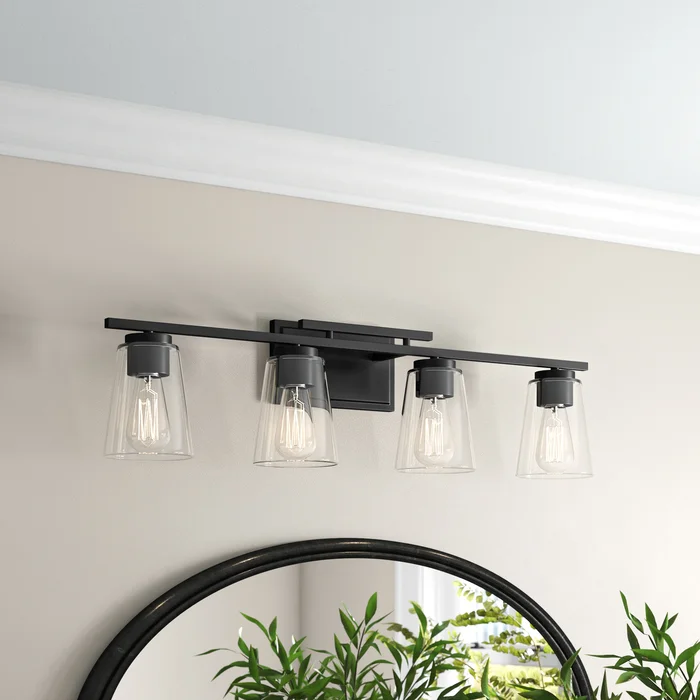 This chandelier isn't just for the dining room; it's a star player in the kitchen and living room too. So why limit the magic to just one room, right?
The wagon wheel design adds a charming touch to traditional and rustic chic styles. The matte black finish gives it a modern appeal and the 7 candles will provide plenty of light.
Let's chat about something that often flies under the radar – area rugs! These unsung heroes have a knack for bringing both history and design to the table, all while cozying up your space.
Now, check out this beauty. It rocks a Persian-inspired pattern in soothing faded blues and whites. But here's the kicker – it's made from a clever blend of polypropylene and chenille yarn, so it's like your secret weapon against spills and stains.
It's got style for days, and it's not afraid of high-traffic areas, whether it's the bustling kitchen or the always-busy entryway.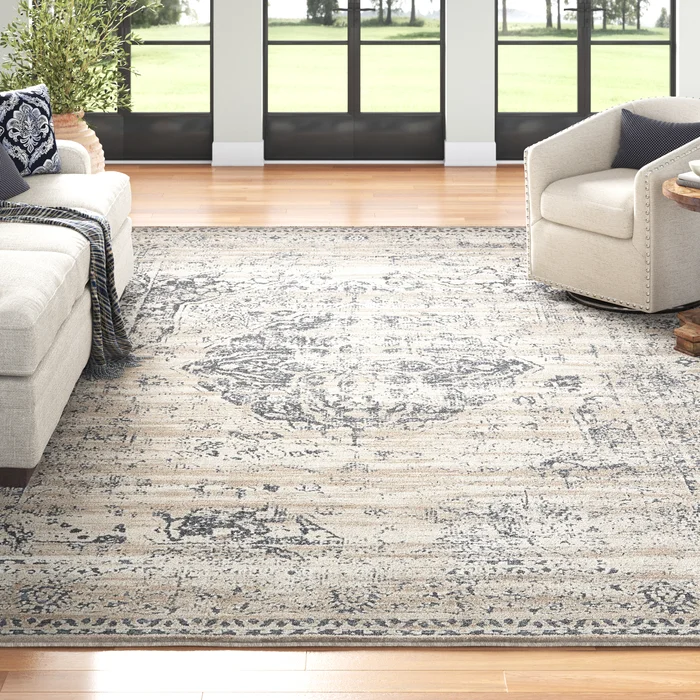 Back in the day, they'd light up torches on the walls for indoor lighting. Fast forward to today, and we've got sconces – a much more charming option.
This darling iron wall sconce takes the cake if you're after that soft, vintage glow.
It's designed to cradle one of those rustic pillar candles, and it's got a nifty loop hook at the back for easy wall mounting.
It has a beautifully faux-weathered, distressed metal finish and is filled with nostalgic charm!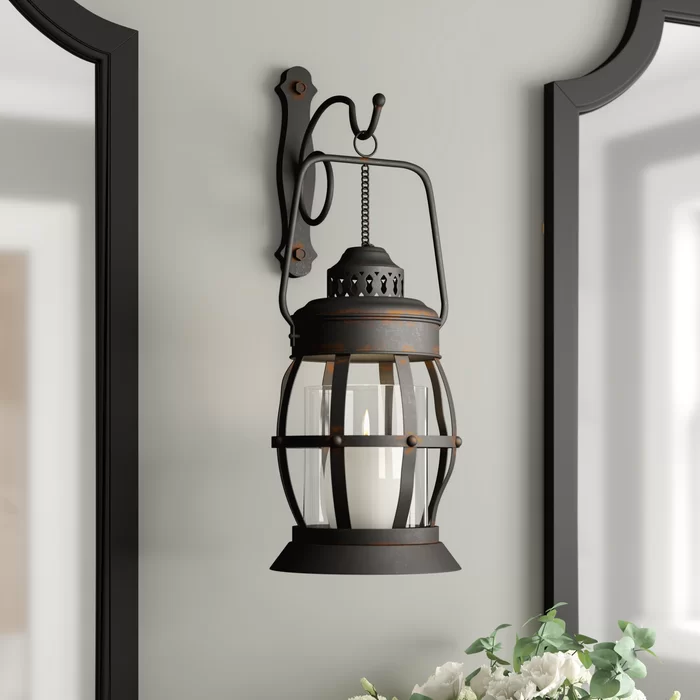 Get ready to meet a real classic – this stunning Oriental area rug! Crafted in Turkey, it's like the Goldilocks of rugs with its perfect mix of high and low pile that effortlessly pulls together that chic transitional vibe in your living area.
The bordered motif is lovely. It's like a vintage postcard straight from the past, featuring a timeless combo of brown and beige.
Ready to add a touch of timeless charm to your space? This rug's got you covered!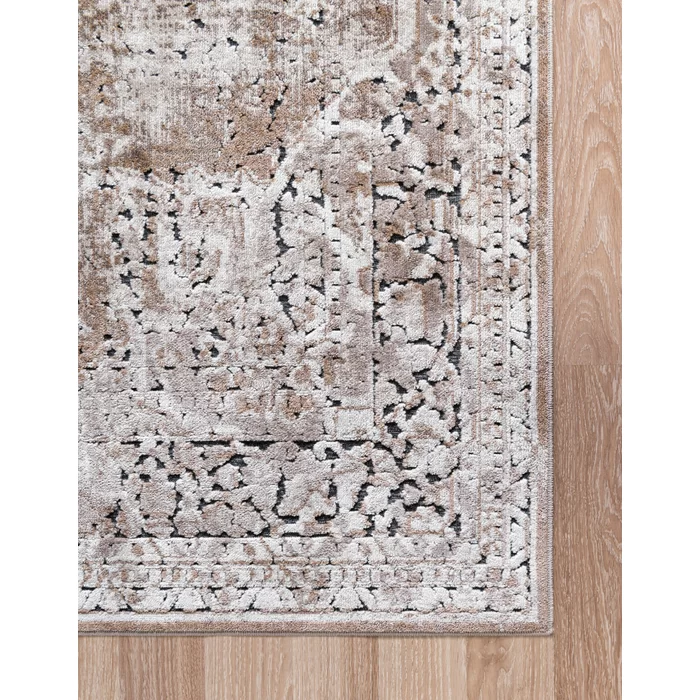 Here's a hassle-free way to infuse a touch of the great outdoors into your cozy indoors!
Crafted from a delightful blend of plastic, fabric, and silk, these gorgeous leaves are like nature's doppelgangers.
They not only look but also feel just like the real deal.
Picture this: slim, earthy brown stems gracefully branching out, adorned with clusters of lifelike faux leaves in a medley of lush green tones. It's the perfect recipe for bringing that vibrant botanical charm to any space, no green thumb is required!
Ready to invite Mother Nature in without all the upkeep? Grab yours today and let the greenery joy begin!
Who would've guessed that modern elegance could come with so much personality? Feast your eyes on this chic gem with a twist – it rocks a rectangular frame, a rarity in the world of chandeliers.
It's all about that open, breezy vibe, complete with candle-style lights snugly tucked into sleek cylindrical glass shades.
Imagine the ambiance it creates as it casts its warm glow over your entryway or dining room table.
This contemporary design isn't just a fixture; it's a conversation starter, destined to be the talk of the town among your guests.
Ready to give your powder room or master bath a swanky makeover? Feast your eyes on this 5-light vanity light that's all about that mid-century modern flair, and it's ready to play nice with a range of different styles.
Check out the sleek metal backplate and the oh-so-stylish straight arm, home to five clear glass bell-shaped shades.
This vanity light is dimmer switch-friendly, so you can set the mood just right. It's the perfect blend of function and fashion for your bathroom oasis!
Imagine this – it's like a mirror from a bygone era, but with a dash of contemporary charm.
This mirror is here to sprinkle a bit of modern romance wherever it goes. And can we talk about those scalloped corners? They bring an elegant twist that's pure eye candy.
It's the perfect blend of vintage charm and modern allure!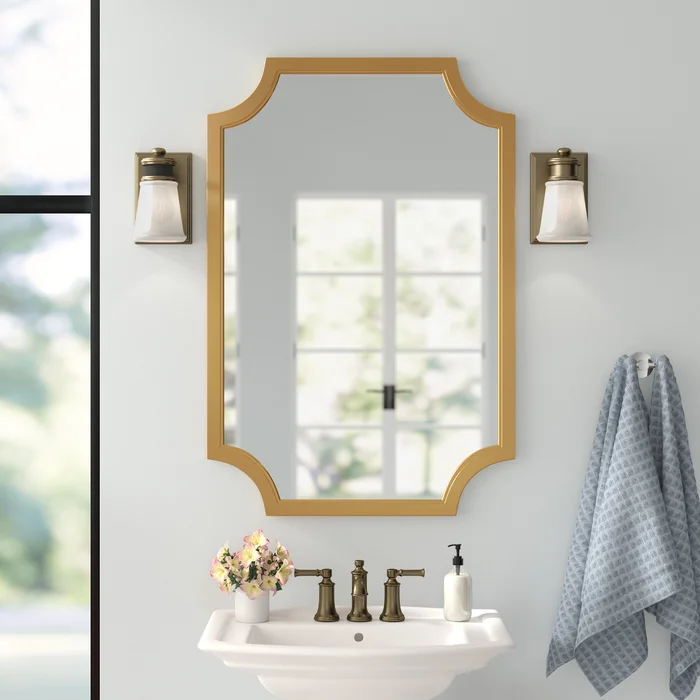 Who'd have guessed that candles could be the secret sauce to infusing your interiors with that vintage coastal charm?
Check out this candlestick set, complete with a sturdy base that's tailor-made for crafting that perfect relaxed vibe on your tabletop or mantel.
These candlesticks are designed with felt or rubber stoppers at the base. Not only do they prevent pesky scratches, but they also make rearranging a breeze.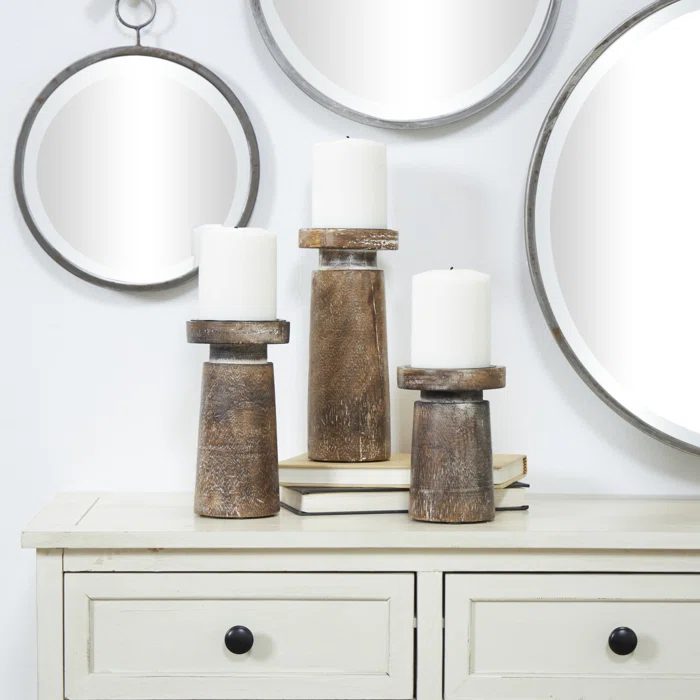 Get ready for a real bang for your buck! Say hello to the ideal focal point for your living room – a fabulous 2-piece coffee table set that's here to impress.
Crafted with a steel frame, it brings a touch of sleek sophistication to your space, and the tempered glass guarantees it can stand the test of time.
Storage space is available on the lower shelf making it easy to tuck away clutter into a basket.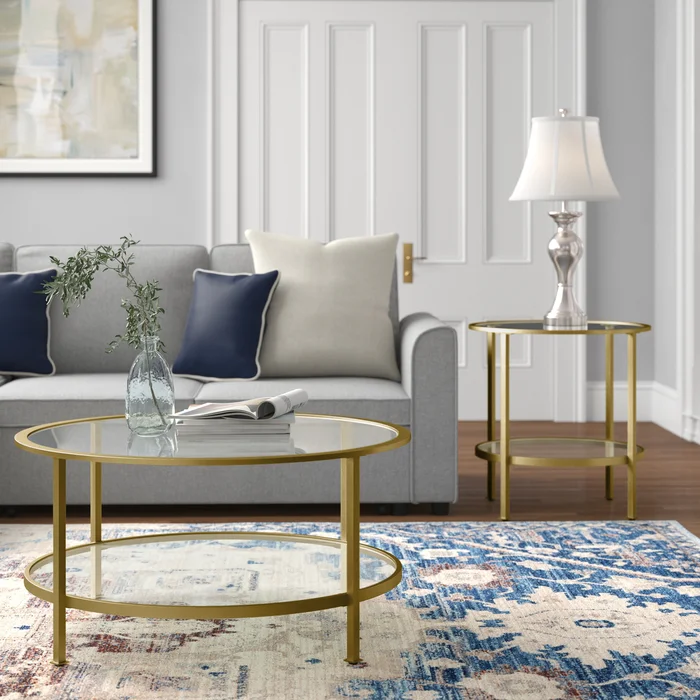 Discover how modern industrial can effortlessly merge with traditional style and elegance.
The Ivana 24.4″ Desk Lamp, is the ultimate embodiment of understated charm.
Crafted from durable steel, it boasts a round base, a slender yet sophisticated body, and an adjustable arm – all drenched in a sleek, solid finish.
But here's where the magic happens: the cylindrical glass shade adds that perfect relaxed vibe.
Fill your blank wall with this captivating art piece.
The colors and texture of this print on canvas will give your walls an elevated look.
This sailboat scene will add a touch of nautical charm to your interior.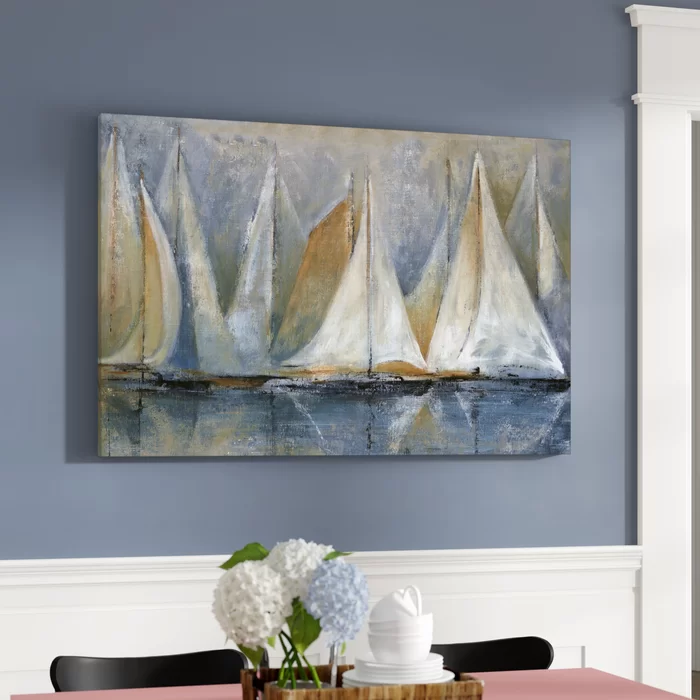 Conclusion
That's it for this post. I hope you found it helpful. If you're interested in discovering more affordable home decor brands, here are some posts you may like:
Don't forget to join the mailing list before you go. I'll send you a copy of my weekly newsletter filled with my latest posts, decorating inspiration, and the latest sales on home decor.
Thanks for reading!