FTC Disclosure - This post contains affiliate links and I will be compensated if you make a purchase after clicking on my links.
*Item received for free for promotional consideration or a sponsored link.
An icon and music industry mainstay, Kelly Clarkson is best known for winning the very first season of the hit reality competition show, American Idol.  But soon, many will know her as the creator of Kelly Clarkson Home.
In the years following her victory on American Idol, Clarkson saw her fame skyrocket even more, with chart-topping singles and a slew of awards.
More recently, Clarkson has been busy hosting her own daytime talk show and helping aspiring vocalists on NBC's The Voice.
But this packed schedule hasn't stopped her from launching yet another incredible project – a home decor collection with one of the country's leading e-commerce companies, Wayfair.
"I'm excited to introduce Kelly Clarkson Home to you all. Home has always been an incredibly special place for me; it's my sanctuary where I unwind and spend quality time with family and now, more than ever, we are all looking to find peace and comfort in our homes with our loved ones. It's also a place where I'm very creative and am often inspired," read a statement issued by Clarkson.
"It felt natural to curate a collection that offers elegant yet accessible furnishings that allow everyone to make their house a home and a reflection of who they are."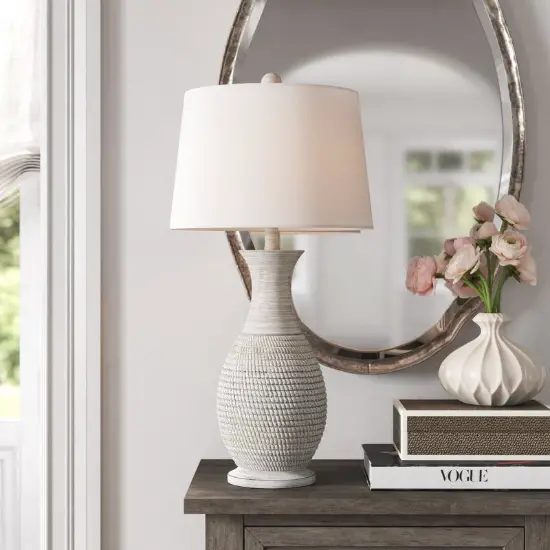 What is the Kelly Clarkson Home Brand?
Launched in February 2020, Kelly Clarkson Home features a wide range of curated furniture and decor, from crystal chandeliers to beautiful lamps to soft bedsheets.
Its aesthetic is drawn from a combination of Clarkson's southern roots, her casual yet sophisticated vibe, and the rolling countrysides of France.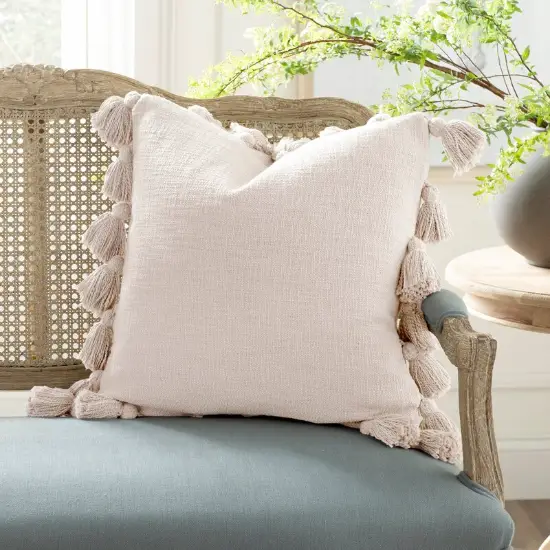 Kelley Clarkson Home Style
"It's very airy and feminine, with charming accents and vintage-inspired finds," said Clarkson in an interview with the website, House Beautiful. "KC Home is proof that style doesn't have to fit a mold. Everyone should have the confidence to create a home that reflects their personal taste and style."
Perhaps the best thing about the brand is how accessible it is to the regular customer.
Every single item in the collection can be mixed-and-matched, both with each other and with pieces that you already own. It's completely versatile and is suitable for a variety of tastes.
More importantly, the collection can accommodate all kinds of budgets, with prices ranging from $20 to $6,000.
For instance, along with plush velvet couches are geometric light fixtures and botanical prints. There are oriental area rugs and rustic bar stools, as well as modern-looking bookshelves and metal bar carts.
"As an artist, I love to create and be bold," said Clarkson. "The same can be seen in my home collection…I'm not afraid to mix colors, styles, textures…when you put the right things together, it just works."
Kelly Clarkson Home Gives Back
Besides homeowners, the Kelly Clarkson Home brand will also benefit local communities.  With Wayfair and the world-renowned singer both pledging to donate 25 percent of the proceeds to COVID-19 relief efforts.
"By launching now, an opportunity was created for Wayfair and I to give back in a meaningful way," explained Clarkson. "Right now, everyone can feel good about their purchases while creating a home that they love."
With a beautiful set of diverse furniture and decor, it's clear that Kelly Clarkson Home will appeal to all those looking to take their interiors to a whole new level.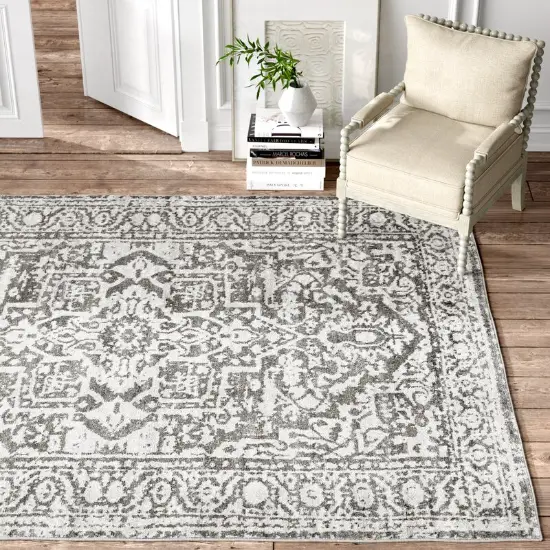 11 Top Picks from the Kelly Clarkson Home Brand
Drawing inspiration from the rustic charm of the French countryside, this two-door accent cabinet is made from a combination of solid and engineered wood.
It also features intricate carvings on the panels, adding a touch of luxury and modernity to its farmhouse vibe.
This cabinet also has enough space for whatever it is that you want to put inside it.  Fill it with books, dishes, or other personal items.
Meanwhile, its surface is the perfect spot for framed photos and other accent decors. This is undeniably a unique and eye-catching statement piece – a must-have for any home!
Perfect For: The foyer or the living room
If you're the type of person who likes their furniture to be fashionable and functional, this cocktail ottoman is the perfect thing for you!
It's the perfect size for resting your feet in after an exhausting day at work.  It's also sturdy enough to hold knickknacks or double as a coffee table.
It can even serve as spare seating whenever you have guests over.
With its round silhouette, deep button tufting, and lush linen upholstery, this cocktail ottoman will definitely lend any space a touch of opulence. Its elegant design also makes it perfect for spaces that are decorated with the classic French aesthetic in mind.
Perfect For: The living room or the bedroom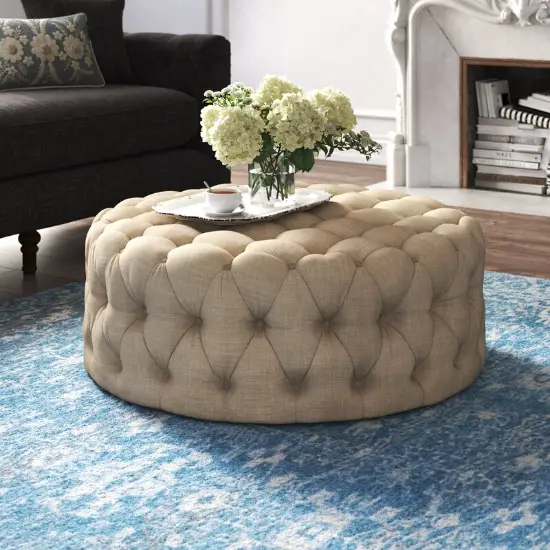 It goes without saying that bedrooms should be the most comfortable spot in any home.  This means every piece of furniture and decor in it should be able to add to its coziness.
Suggested Read: Timeless Room Ideas: Master Bedroom Decorating and The 5 Senses 
This reversible comforter set achieves just that.  Thanks to its super-soft pure cotton material, providing you with warmth and comfort, the likes of which you've never experienced before!
The set comes with a comforter and two matching pillow shams.  Both of which feature an eye-catching decorative tassel trim. It's also incredibly easy to clean and is safe to pop into the washing machine.
Perfect For: The bedroom
Add more pizzazz to your bedroom with this upholstered panel headboard.
Made with a solid pine frame and wrapped in soft foam, this will make your bedroom come across as more plush and more inviting.  This is a look most of us strive for.
The headboard also features angled cutouts and a row of metallic trim, adding a contemporary feel to its French countryside aesthetic.
This panel headboard is available in several colors, such as talc and buttery yellow.  With the generous color selection, you will be able to match it to your current wall color or bedsheets.
I think the best feature of this headboard is that it can be adjusted to fit all kinds of bed frames, regardless of its size.  Very cool!
Perfect For: The bedroom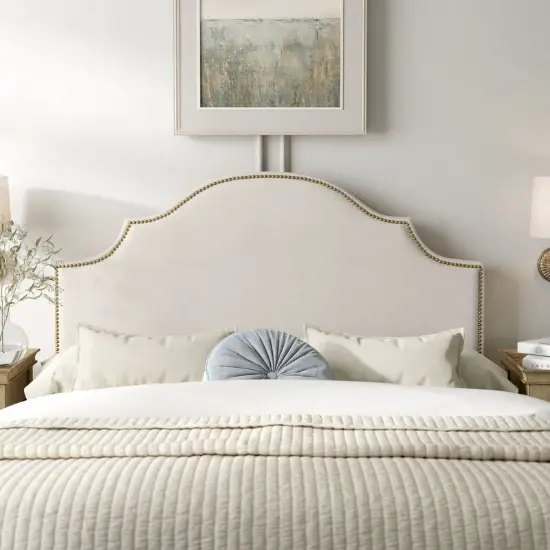 This upholstered stool is the perfect blend between rustic country and urban industrial.  It is the perfect addition to a breakfast bar or kitchen nook.
It features an ergonomic design with a low back and sloping track arms.  Both of these features make for a comfortable seat.
The legs of this stool are made from tubular steel in a pewter finish.  They also feature pipework-inspired accents.
This unique combination of material and finish on the legs gives the stool versatility.  Its design is suitable for a wide variety of tastes and aesthetics.
The stool also has stretcher bars that add to its stability and double as a sturdy footrest.  It's available in either white or gray.  Either option is great for brightening up your kitchen space.
Perfect For: The kitchen
Those who want an unconventional interior design would do well to add this upholstered bench.
The linen fabric gives it an inviting feel.  At the same time, its beautiful details, which include button tufting and nailhead trim, give it an eye-catching aesthetic.
To add to that, this is the perfect way to round out any space in your home.  Whether it be in the kitchen, the living room, or the bedroom, this bench is great.
It is crafted with a solid manufactured wood frame.  Each of its turned feet is capped with a rolling caster. This means that it can be easily moved from room to room.
I love a versatile and adaptable piece of furniture like this.
Perfect for: The kitchen, the living room, or the bedroom
With confirmed cases of COVID-19 continuing to surge across the globe, it's clear that remote working arrangements will remain the new norm.
Many have found this to be a challenge.  This is more often than not due to an unappealing and impractical home workspace.
Because of this, investing in quality office furniture is highly recommended.
Fortunately, Kelly Clarkson home has several incredible pieces to choose from, such as this Aurora Task Chair.
With a metal frame and foam-filled velvet upholstery, this office chair will make your at-home workday a bit better.
Plus, its channel tufting and bright yellow finish will brighten up your home office.  A bright and airy space is key to creating a pleasant and welcoming atmosphere.
There are a ton of different colors to choose from, including a feminine rose shade and a classic professional gray. With all these options, there will definitely be an Aurora Task Chair fit for all kinds of tastes!
Perfect for: The home office or the bedroom
Suggested Read: No Home Office, No Problem – 6 Ways To Create A Workspace
Drum style chandeliers are my absolute favorite and this one took my breath away.  This is a semi-flush mount chandelier with a bronze finish.  The layout of the crystals is incredible.  Especially the way they taper and meet at a point.
The chandelier is illuminated by (2) 60-watt bulbs inside the shade to backlight all of the crystals creating a sparkly display.
I just love it!
Perfect For: the dining room or the living room
Light fixtures can make or break a home's aesthetic appeal.  This is why Clarkson sought to curate only the best and the most breathtaking for her brand.
This particular lamp set is very elegant, featuring a blue leafy motif and a gold leaf finish.  It's reminiscent of French royal courts from bygone days.
The lamps are a medium height and have a slim body which makes them the perfect addition to any home.
Whether you place them in a bedroom, living room, or an entryway, they'll look great!
With a gourd-shaped ceramic body and a pure cotton drum shade, the quality of this lamp set can't be overstated.
A closer look also reveals a beautiful golden finial that complements its base. This set arrives with two lamps and bulbs included, which means that it can be placed and used mere minutes after delivery.
Perfect for: The living room, the foyer, or the bedroom  
Meanwhile, for those of you who like your light fixtures to double as statement pieces; you're going to love this next item.  It's a four-light semi-flush mount geometric chandelier featuring elegantly curved arms and delicately crafted leaves.
Inspired by the tranquil country landscapes of France, it mimics the fascinating intertwined branches of a bird's nest.  It's sure to bring a welcome dose of nature and the wilderness to any interior space.
This chandelier also has faceted crystal buds tucked among its "branches".  This adds to its timeless and traditional vibe, as well as to the illuminating glow that it provides.
The candelabra base bulbs, while not included, are LED-compatible, which means that it won't cause any surprising changes to one's electric bills.
Perfect for: The dining room or the living room
A three-piece coffee table set is one of those furniture sets that I love to see match.  While we've shifted away from the traditional matching sofa, loveseat, and chair combos for our living room, coffee table are a different matter.
Sometimes we need a hint of uniformity to meld everything together.  I can think of no better way to do this than with a set like this.
It's traditional and rustic with a lovely distressed look.  You could glam this set with silver or gold tabletop accents, and give it more of a country vibe with some pottery.
Either way, it gets a big thumbs up from me.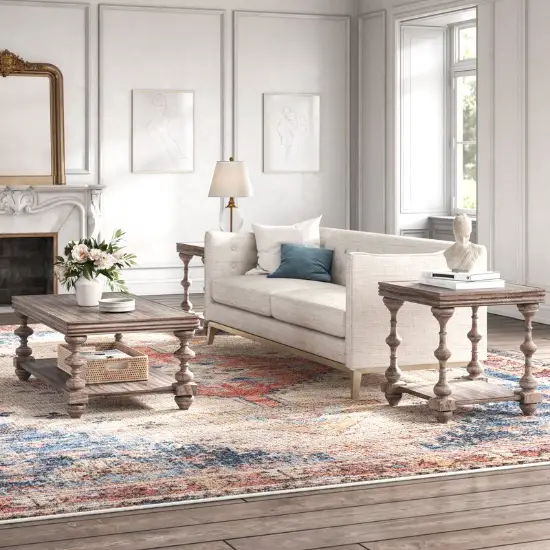 Conclusion
Interested in seeing more? Then, shop the Kelly Clarkson Home collection here.
I hope you enjoyed this post.  If you did please share it with a friend and follow Dianne Decor on Bloglovin', Instagram, Pinterest, or Twitter for more from me.
To have my latest posts delivered directly to your inbox, join the mailing list before you go.  I'll send you a copy of my weekly newsletter filled with weekend reads, decorating inspiration, and the latest deals on home decor.
Thanks for reading!
celebrity home decor
kelly clarkson
kelly clarkson brand
kelly clarkson decor brand
kelly clarkson home
kelly clarkson wayfair