FTC Disclosure – This is a sponsored post by Sunnydaze Decor.  This post also contains affiliate links and I may be compensated if you make a purchase after clicking on my links.
You need more than a well-kept lawn to make your backyard look nice.  In this post, we'll talk about all the things you should do to your outdoor space to make it look its best.  Better yet, I'll teach you the secrets to making your backyard look like a resort.
There are six things that will transform your boring old backyard into a resort-like atmosphere.
These include deep cleaning, landscaping, balancing shade and light, dispersing greenery, defining sitting areas, and creating a backyard feature or focal point.
Let's get into it.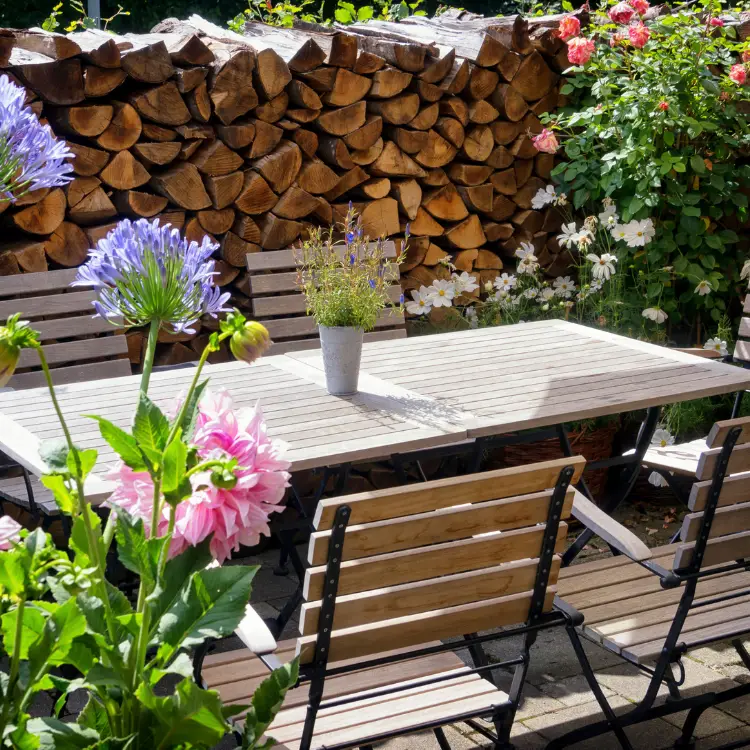 Patio Furniture Alone Is Not Enough
You may have noticed that I didn't mention anything about patio furniture. That's because having a basic four-piece or five-piece patio set is not all you need to transform a plain backyard into something that looks really incredible.
While a nice outdoor conversation set can be a great addition to your backyard, it alone will not create a resort-like atmosphere.  There are layers to designing outdoor spaces.  And in this post, we'll discuss each of them in turn.
1. Deep Cleaning
Just like you would do before decorating an interior space in your home, you'll want to declutter and thoroughly clean your space.
This means removing any old scrap wood from DIY projects, creating a storage solution for scattered toys, and removing anything else that doesn't belong.
Then, you want to deep clean your patio and backyard area.  By far the best tool for this is a pressure washer.
Now, you can rent these for around $40 a day from Home Depot or Lowe's, but I would recommend buying an inexpensive pressure washer if you have a lot of things to clean or are pressure washing for the first time.
My First Pressure Washing Experience
This year I purchased a Wen 2000 psi Electric Pressure Washer from Home Depot.
While there are certainly much more powerful models on the market, this one is perfect for the average homeowner completing basic projects around their property.
It was incredibly affordable at around $80 and I was able to do my back patio, my property fence, the siding on my house, and my driveway and sidewalk.
This took quite a while to do solo and I don't recommend trying to do all of these projects in one or two days.  Instead, I took my time and spread this out over a few weeks, working only during nap time for my youngest.
Because of the time, it took me to complete my various projects, I would have ended up paying 5 or 6 times what the unit was worth trying to rent it daily from the store.  Buying it outright saved me a lot of money.
For me, the investment was well worth it and I will have the unit for years to come.
Now, if you're wondering why you should bother pressure washing your patio or fence let me show you the before and after photos of my project. The difference is incredible. It makes my backyard space look brand new.
One thing you will never find at a luxury resort is mildew-filled fences and moss-covered window sills. So if you really want to make your backyard look nice, deep clean it with a pressure washer.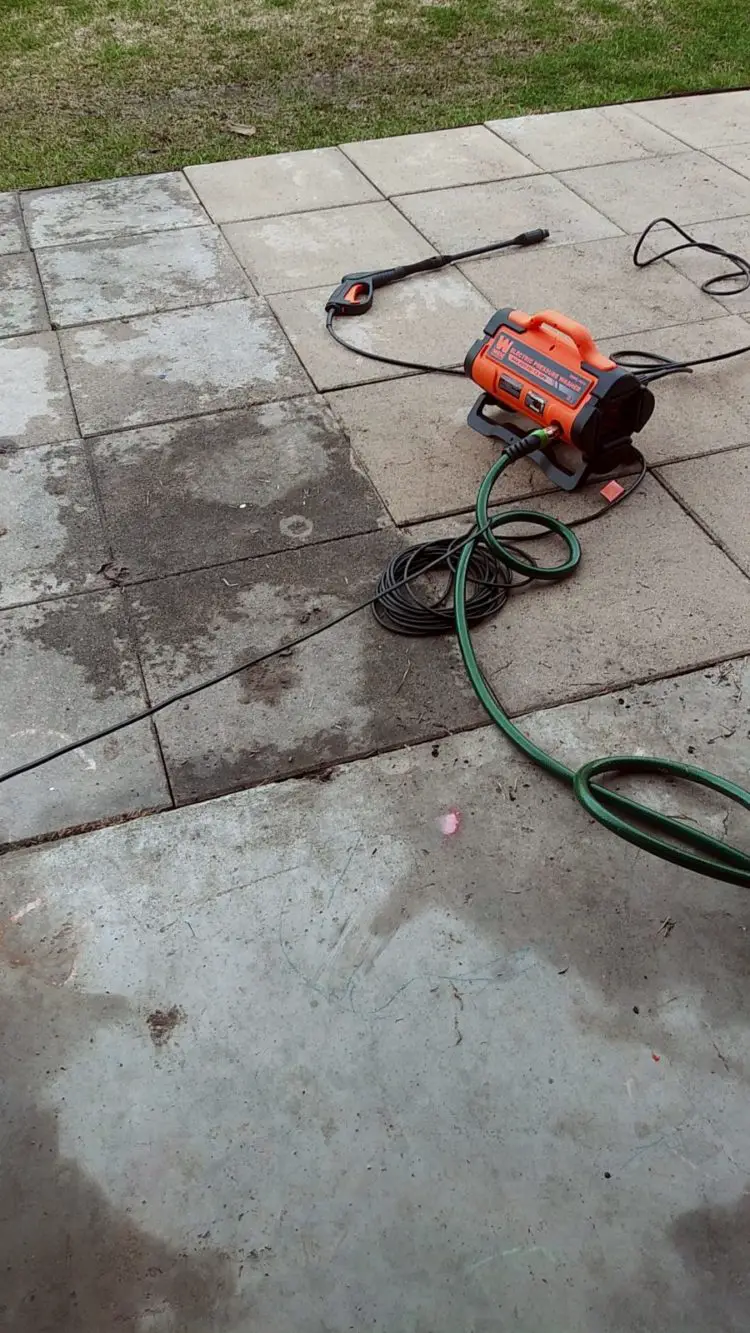 This is the pressure washer I purchased from Home Depot.  The instructions are simple and straightforward.  I had no trouble operating the unit.
Make sure you wear appropriate safety gear when operating a pressure washer.  I wore hard-toed rain boots, safety glasses, and gloves.  Some also recommend earplugs, but I personally didn't find this unit to be that loud.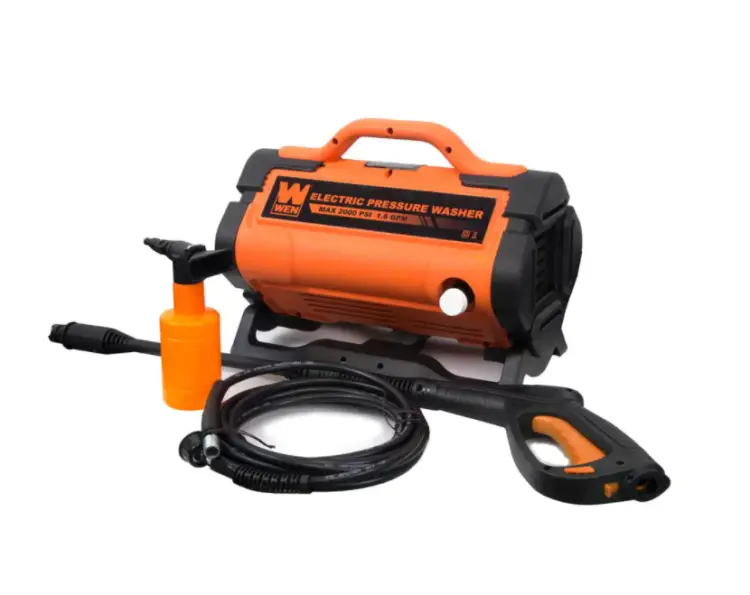 2. Dispersing Greenery
To make your backyard look really lush in full of plant life use potted plants in addition to your natural landscape.
You should arrange planters and hanging potted plants around your hardscape areas.  These would be your decking, concrete patio, stairs, etc.
The idea is to have greenery extend off of the grass and onto your hard surfaces. This will help give your backyard a cohesive look.
Without it, you will have a disjointed feeling in your yard. There will be clear hard borders between your hardscape and softscape.
To make it look like one beautiful space melding together bring plants up onto your deck or patio area.
3. Balancing Shade & Light
Next, you'll want to address the shade and lighting in your space.  We do this not only to make our backyards look nice but to get as much use out of them as possible.
You'll notice that at a resort the outdoor spaces are inviting during the daytime and the nighttime.
This is because there is adequate shade during the day to lounge out in the sun comfortably and enough lighting at night to feel comfortable and secure in the dark.
If you do not have adequate supplemental lighting in the form of lanterns, string lights, fence lights, or other small lamps, you will likely feel uncomfortable in your backyard at night.
Relying only on your direct overhead patio light will likely leave an abyss of darkness outside of your light's range.
It's a little unsettling, especially when critters start making noise in the dark and you're not sure where they're creeping and crawling around.
The ability to properly see your surroundings at night will put you at ease.
Furthermore, the addition of a soft indirect lighting source such as string lights or solar table lamps will create a lovely ambiance.
Lastly, creating shaded areas during the day is just as important.
Living in Texas, the biggest deterrent to me using my backyard was the oppressive heat and direct sunlight.
Under a good umbrella, you will not only be shaded from harmful UV rays but it can feel up to 10 degrees cooler.
This makes lounging outside in the hot summer months much more enjoyable.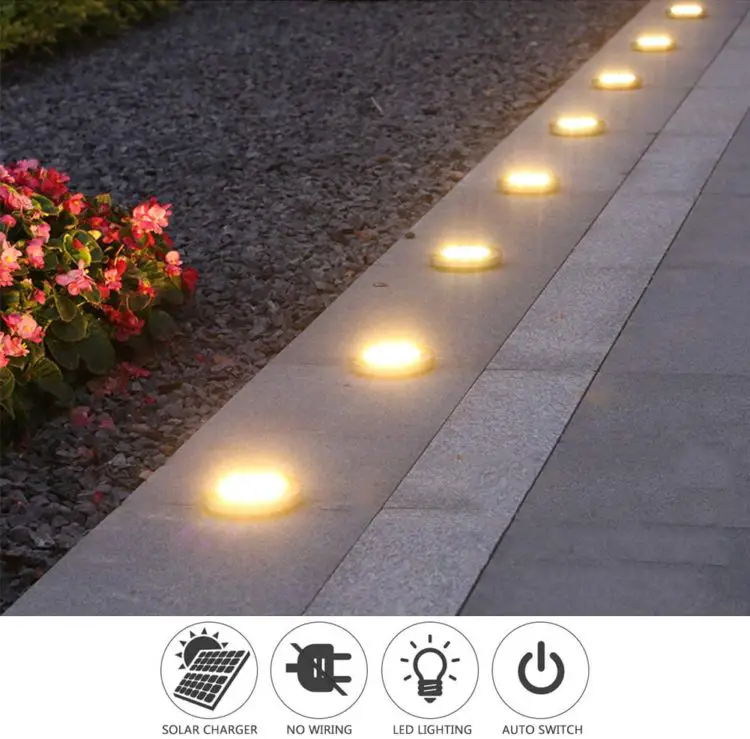 4. Landscaping
Beyond basic lawn care, the addition of landscape edging along your flower beds and tree beds will give you your space and upgraded look and feel.
If you really want your backyard to look nice add some type of edging.
Then, fill your beds with two or three inches of mulch.
This will help give your yard that perfectly manicured look at you as you see at resorts.
5. Defining Sitting Areas
Bring a little bit of indoor comfort outside by adding an area rug to your outdoor sitting area.
This is vital to creating that outdoor living room feeling.
Not only is it more comfortable underfoot, but it helps to delineate seating space on your patio.
Moreover, it provides an opportunity to reinforce your color scheme in your backyard.
Good outdoor rugs don't have to cost an arm and a leg. You can find generous 8 x 10 rugs on Amazon.  Or, if you have a Costco membership there really great deals there as well.
There are, however, a few things that you want to look out for when purchasing an outdoor rug.
First and foremost, take measurements of your space before purchasing any area rug.
Select a rug that is big enough to place the front two feet of each piece of furniture on the rug, at the very least.
You'll also want to confirm that the rug is indeed an outdoor rug.
While you can use an indoor rug for your back patio or your backyard, you will need to seal that rug to make it weather-resistant with something like a Scotchgard.
When a rug is marketed as an indoor/outdoor rug it means that the material itself is weather resistant like polypropylene or that chemical sealant has already been applied for you.
6. Creating A Backyard Focal Point
Last but not least, if you want to make your backyard look like a resort add a focal point.
By far the most popular backyard feature or focal point is the fire pit. Their popularity is at an all-time high and showing no signs of stopping.
I wrote a whole post about why fire pits are the ultimate outdoor accessory.
There are different types to choose from such as wood-burning fire pits or propane fire pits.
There are also fire pit tables that have ledges on them for you to rest a glass or plate.
You can expect to pay anywhere between $150 to up to $1000 on a fire pit depending upon which one you choose.
It can sometimes be hard to find nice-looking versions under $350, but one place that has an excellent selection of affordable fire pits is Sunnydaze Decor.
They have a lot of styles to choose from and even have a few under $100 which is amazing.
I highly recommend checking out the inventory fire pits at Sunnydaze Decor.
Not only do they have a great selection, but they also have a rewards program where you can redeem points for exclusive discounts.
Bonus rewards points can be earned between May 14th – May 21st for all Loyalty Program Members.
Also, save $15 on your order of $100 or more on outdoor decor with code OUTDOOR15 (expires 5/21).
If you're not into a fire pit or have concerns about small children, there are other ways to create a focal point in your backyard.
Pergolas, fountains, curtains, sail shades, and curtain lights are all great options.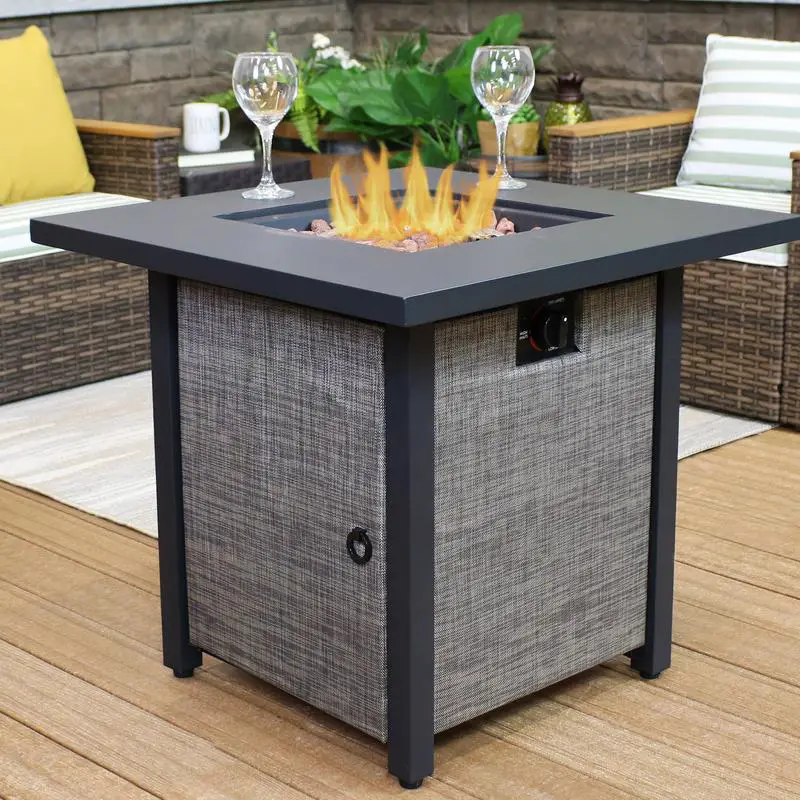 Conclusion
To sum up, deep clean, disperse greenery, balance light and shade, add landscape edging, define seating areas with rugs, and add a focal point to your backyard.  These six things will transform your backyard from boring and basic to a private resort-like retreat.
I hope you found this post helpful. If you did please share with a friend and follow Dianne Decor on Medium for more from me.
You can also find me on Instagram, Pinterest, and Twitter.
To have a copy of my latest posts delivered directly to your inbox, join the mailing list before you go. I'll send you a copy of my Weekly Newsletter filled with weekend reads, decorating inspiration, and the latest deals on home decor.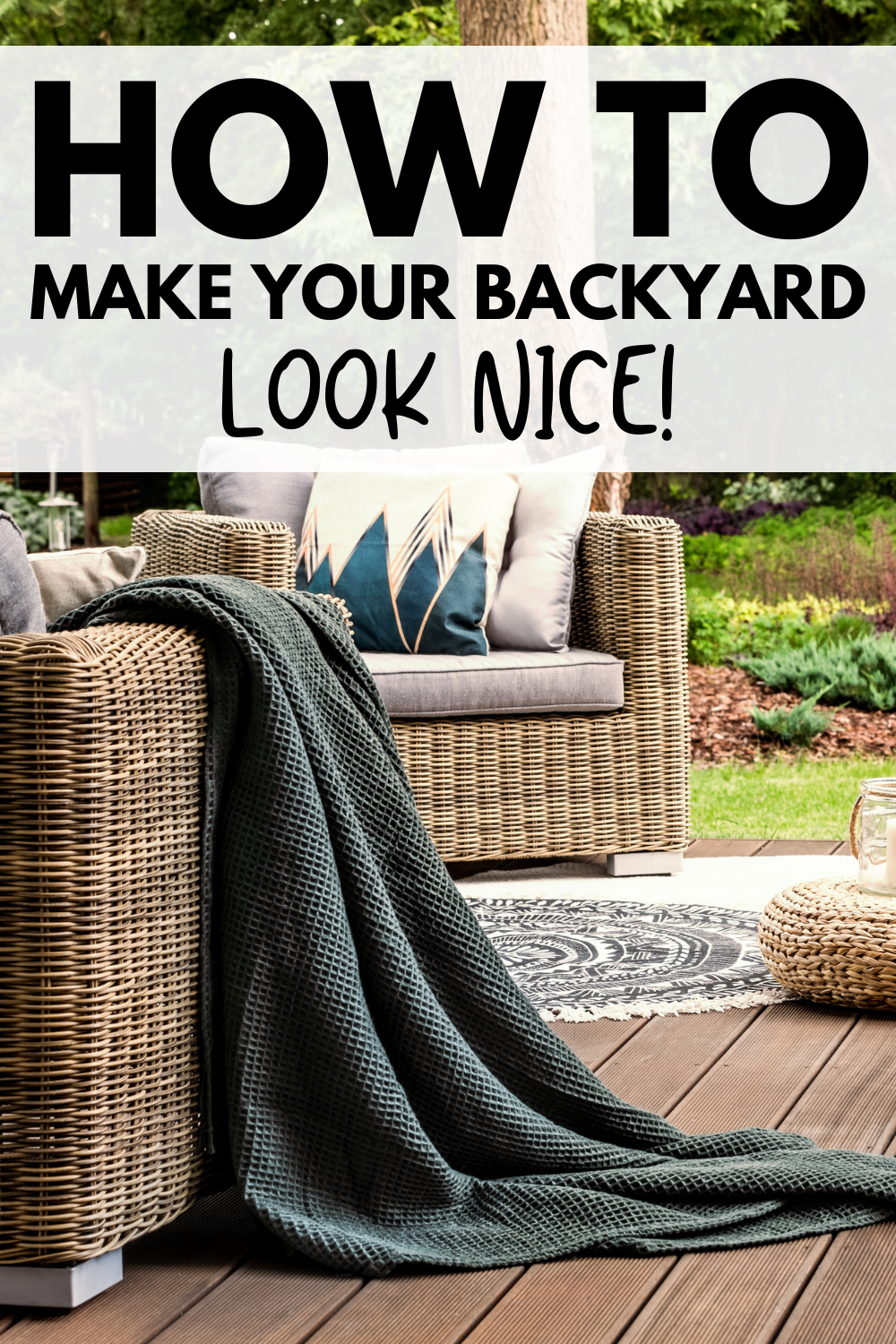 Thanks for reading!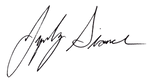 backyard
backyard decor
outdoor
outdoor decor
patio
yard