FTC Disclosure - This post contains affiliate links and I will be compensated if you make a purchase after clicking on my links.
*Item received for free for promotional consideration or a sponsored link.
Are you wondering when to start decorating?  I've got you covered.  In this post, we'll talk about when it's appropriate to start decorating for each holiday.
The holidays are a time for family and friends. Even if we want to slow down and savor these moments, the term "holiday rush" wasn't coined for nothing.
As much as the holidays are meaningful for everyone, making arrangements and ensuring that things go as smoothly as planned can cause a lot of stress to people.
And please don't get started on décor. Fantasizing about how to decorate your home is different from actually getting it done.
But the thing is, humans are not just social. We're sentimental creatures.  It's no wonder we hold onto beloved holiday memories.
Who doesn't have a special Christmas heirloom safely tucked away somewhere? Or a favorite Mother's Day vase for that beautiful bunch of fresh flowers?
Holidays are more than just dates on a calendar.
It's the thought of spending time with loved ones that counts – and, of course, the accompanying décor that goes with it.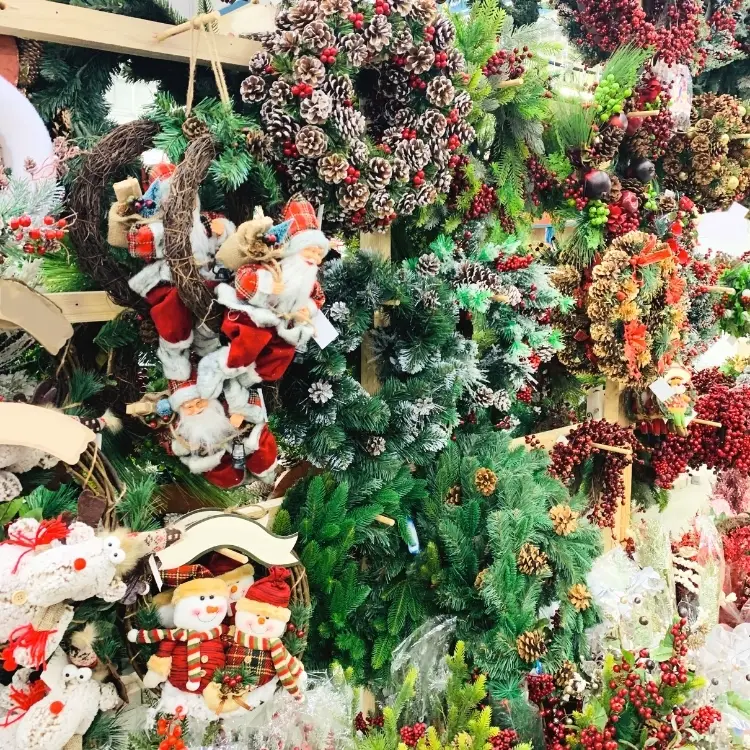 Can I Start Decorating for The Holidays Anytime?
You can decorate the interior of your home any way you'd like, at any time.
The exterior is another matter.
You might have Home Owners Association (HOA) restrictions around when you can put up holiday decorations (especially Christmas lights) and how long you can leave them up.
As I said earlier, the holidays can cause a lot of stress.  Especially if it involves traveling and shopping for décor and gifts.
The thing is, there are no hard and fast rules as to when it is considered too early.
But it's often helpful for you to get the décor up sooner rather than later so that you have a chance to enjoy it.
Before you know it, you will be overwhelmed with a thousand little holiday errands.  Decisions need to be made about whether or not you have friends and family over.
Decorating can easily slip down your to-do list and have you scrambling at the last minute.
So, set aside some time to decorate – the earlier the better.
You can involve children, family, and friends if you have any around. It will add to your memory bank – not to mention, you can use the extra pair of hands to make tidying up a breeze after you finish.
When To Start Decorating for Fall
The best time to bring out Fall-themed décor is late August or early September.
Common fall décor includes pumpkins, corn stalks, acorns, and hay bales.
As for linen and textures, flannels and ginghams in fall colors can instantly cozy up your home.
Fall is such a lovely time of year. It is filled with romantic colors as trees and leaves turn yellow, red, and orange.
The weather becomes chillier and darker as well.  So it only makes sense to make your home cozier.
Fall seems to be the transition season between hot summer to freezing winter.  Cue the hot cocoa, earthy, spicy scents, fireplaces, and fire pits.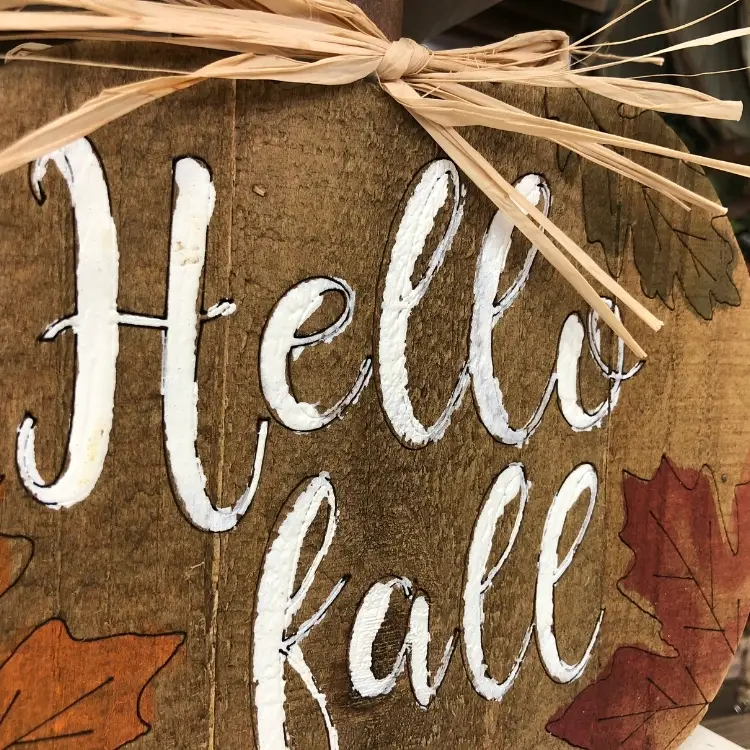 Fall Holidays
The thing about Fall holidays is that they aren't just regular holidays. These are the family-centered ones.
There's Labor Day which many see as the last hurrah of summer.  It's often the last chance to get everyone together before the busy school year takes over.
Then, there's Halloween and Thanksgiving before we roll into winter and Christmas.
When To Start Decorating for Halloween
Halloween can be a time full of spooks and scares, but don't let your lack of home decorating scare you out of your wits.
The best time to start your Halloween decorating is two weeks prior to Halloween Night.
You can start with your doorstep or porch. Then add seasonal touches to the interior of your house if you're hosting any spooky indoor activities.
When it comes to decorating for Halloween, shops can carry a lot of items for your trick-or-treat needs. Grab some porch décor – and don't forget the candy.
Popular Halloween décor includes spiders, spider webs, ghosts, witches, black cats, and jack-o-lanterns.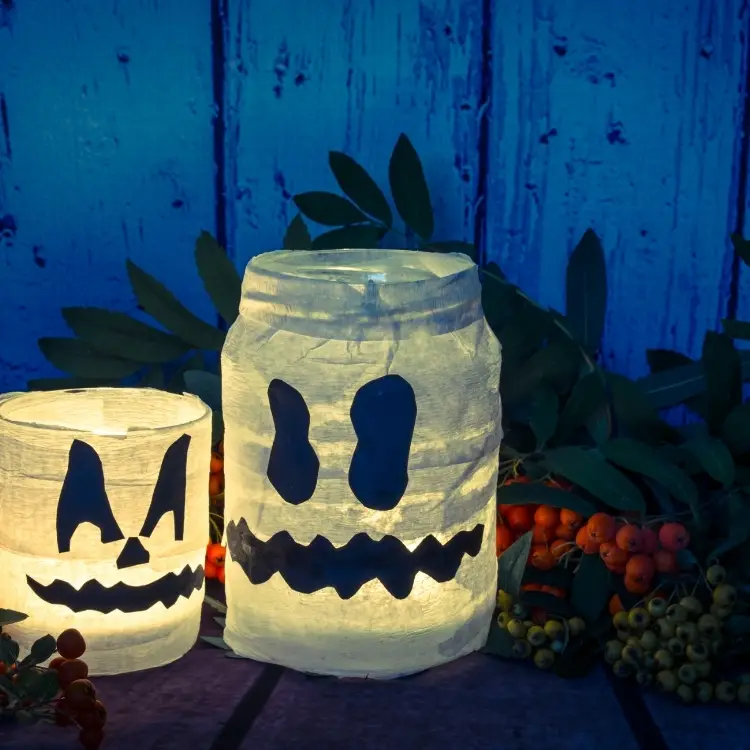 When To Start Decorating for Thanksgiving
Start putting up your Thanksgiving-themed decor right after Halloween.  With less than a month between the two holidays, there's no time to spare.
The trick to decorating for holidays in quick succession is to layer your decor.
Start decorating your home for fall by changing up your interior colors.  Add a few pumpkins and garden decor to the exterior.
When Halloween rolls around, place a few decorations on the exterior of your home.  Sprinkle in some small tabletop decor inside and you're set.
After Halloween, remove the items that are specific to that holiday like Jack-o-lanterns and witches, but leave the pumpkins.
Thanksgiving is all about gathering together for a beautiful meal.  Focus your decorating energy on a tablescape and you're ready to go.
When To Start Decorating for Winter
Winter decor is often overshadowed by Christmas decor.  But if you aren't a person who celebrates Christmas, then the last week in November is the time to bring out your winter-themed decorations.
When To Start Decorating for Christmas
Christmas may just be everyone's favorite holiday. It's impossible to ignore this well-loved season.
You'll know when Christmas is in the air; it's when anything Christmas-themed starts creeping in, from music, to food, to lights and the little details.
Even Christmas movies start making appearances on television and other streaming services.
The best time to start decorating for Christmas is in the last week of November.
One positive aspect of decorating for Christmas is that you don't have to break the bank.
These days second-hand Christmas decor is arguably just as popular as new releases.
You can snag items at bargain prices just about anywhere.  Dollar Tree, Dollar General, GoodWill, Mercari, Facebook Marketplace, and eBay are just a few of the places to score a deal on holiday decor.
Common Christmas décor includes trees, nativities, snowmen, reindeer, Santa, and nutcrackers.
DIY holiday decor is also huge!
When To Start Decorating For New Year's
Much like Thanksgiving, New Year's rides on the coattails of the previous holiday.  Many people leave their Christmas decorations up until the weekend after New Years Day.
You don't need to do anything special for New Year's decor unless you're hosting a New Year's Eve party.  If that's the case, look specifically for party decor like streamers, balloons, and photo backdrops to add to your existing decorations.
When To Start Decorating for Spring
Spring brings about a new sense of possibilities.
All of a sudden, flowers start blooming and the world becomes a little more colorful. It's a welcome break if you live in an area that experiences heavy snow.
Celebrate the beginning of Spring and new beginnings with some fresh decor.  It's best to decorate for Spring during late February or early March.
Common spring decorations include Easter bunnies, carrots, Easter eggs, tulips, grass, and dainty flowers.
Spring is the time to start bringing the outdoors inside again.  This is a great time to switch from the deep, rich colors of winter and Christmas into a pastel palette.
When To Start Decorating For Easter
Start decorating your home for Easter mid-March.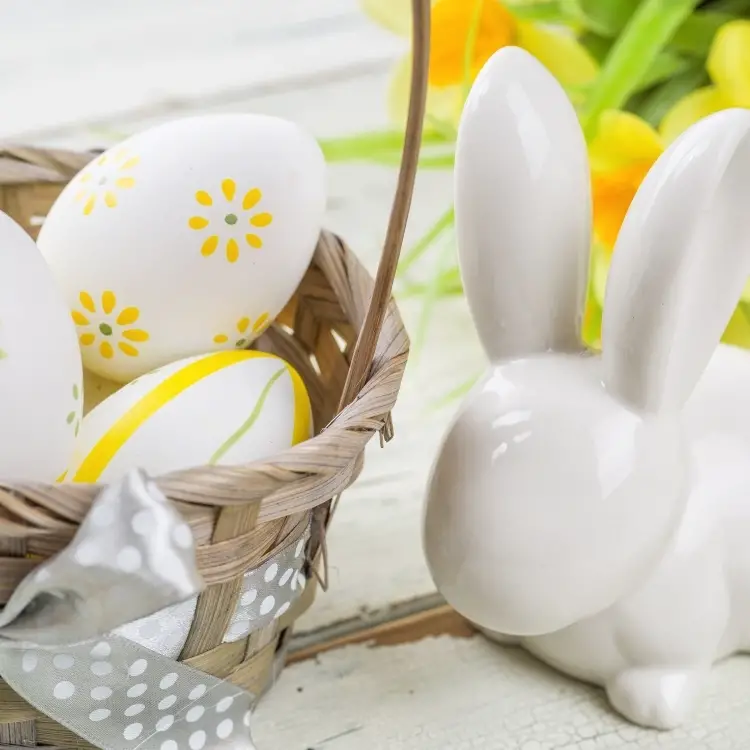 When To Start Decorating for Summer
Summer is when temperatures start to rise, and people will do anything to stay cool. It's the time of watermelons, ice-cream cones, swimming pools, lemonade, barbecues, and so on.
Start decorating for summer in May or right after Mother's Day.
Common summer décor includes flowers, citrus décor, sunflowers, and beachy, nautical accents.
Yellows are wonderful in the summer, especially muted yellows against nautical and beachy colors. Imagine how citrusy accents can pop against some blue gingham and nautical patterns for your interiors during the summer.
When To Start Decorating For The 4th of July
Start breaking out your 4th of July decor right after Memorial Day.
From May through the 4th of July you'll find patriotic-themed decor everywhere.
You can go as big as you want to with this holiday.  From small garden flags to porch trimmed with traditional bunting flags.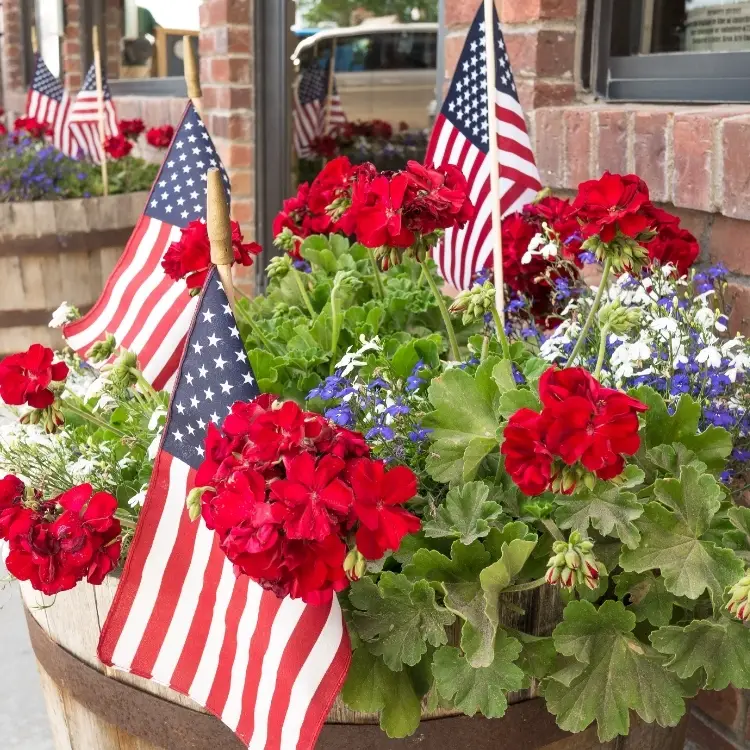 Conclusion
You don't have to feel guilty or stress out about not being able to decorate in time. To help you remember, try setting reminders on your phone or scheduling seasonal redecorating in your calendar.
Even if you aren't able to decorate every inch of your home exactly how you want, focus on few important spots.  The entryway and the living rooms where you spend most of your time with family and friends are the best places to start.
I hope you found this post helpful.  If you did, please share it with a friend and follow Dianne Decor on Medium for more from me.
You can also find me on Pinterest, Instagram, and Twitter.
To have a copy of my latest posts delivered directly to your inbox, join the mailing list before you go.  I'll send you a copy of my weekly newsletter filled with weekend reads, decorating inspiration, and the latest deals on home decor.
Thanks for reading!
decorating for 4th of july
decorating for christmas
decorating for easter
decorating for fall
decorating for halloween
decorating for spring
decorating for summer
decorating for thanksgiving
decorating for winter
when to decorate
when to start decorating