FTC Disclosure - This post contains affiliate links and I will be compensated if you make a purchase after clicking on my links.
*Item received for free for promotional consideration or a sponsored link.
Animal print decor can be a chic, fun accent for your home.  It can also be a tacky disaster.  Here's how to avoid the latter.
Check out 10 non-tacky ways to use animal print decor in your home.
#1 – Animal Print Bar Stools
These cheetah print bar stools paired with the warm-toned granite countertop are a match made in heaven. The added nailhead detail in the example below is really lovely.
This animal print decor accent adds fun and rich pattern into the space that is not, at all tacky.
#2 – Lighting Fixtures
Although lighting fixtures are an unconventional choice, lampshades and paper chandeliers in an animal print bring a fun, whimsical appearance.
They can act as a focal point when hung from above, or an organic pattern to help compliment the other items in your space.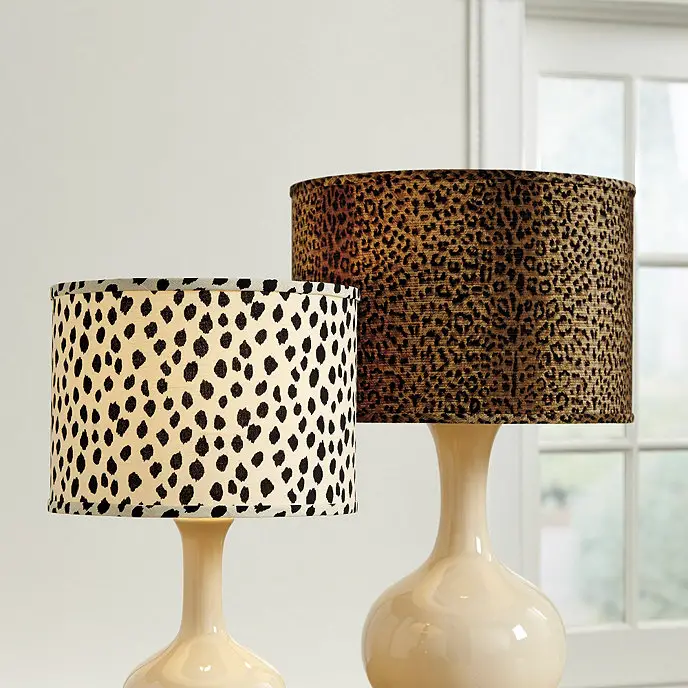 #3 – Accent Chairs
Accent chairs and ottomans in an animal print can be a gorgeous addition to a living room or bedroom.
In the example below, this zebra print accent chair plays off of the brown tones in the leather furniture.  This room is a beautiful example of tone on tone decor.
The matching zebra print throw pillows tie in the pattern perfectly.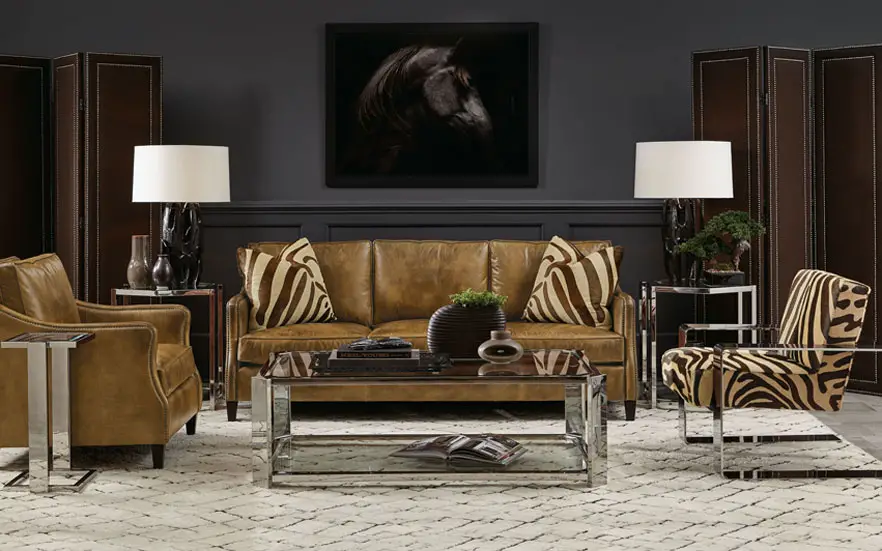 #4 – Animal Print Wallpaper
Animal print wallpaper is a great choice if you want to make a bold statement.  I mentioned this in my post on bold home decor.
A cheetah print wallpaper like the one shown above in a small space, such as a bathroom or closet can make a huge impact.
For the best presentation and to avoid having your space look tacky, don't pair this accent with any other animal print.  Let the wallpaper stand alone.
#5 – Pillows
The quickest, and easiest way to incorporate animal print decor is to add animal print throw pillows.  When using pillows, however, it's easy to go overboard.
The golden rule when working with any of the aforementioned decor elements is no more than two.  Try pairing pillows and an ottoman, a rug and a vase, or an accent chair with pillows.
As long as you don't have more than two types of items in animal print within the same space you're safe.  Any more than that and you're knocking at the door of a safari themed room.
Certainly, there are exceptions to the rule, but it's best to tread lightly with animal print.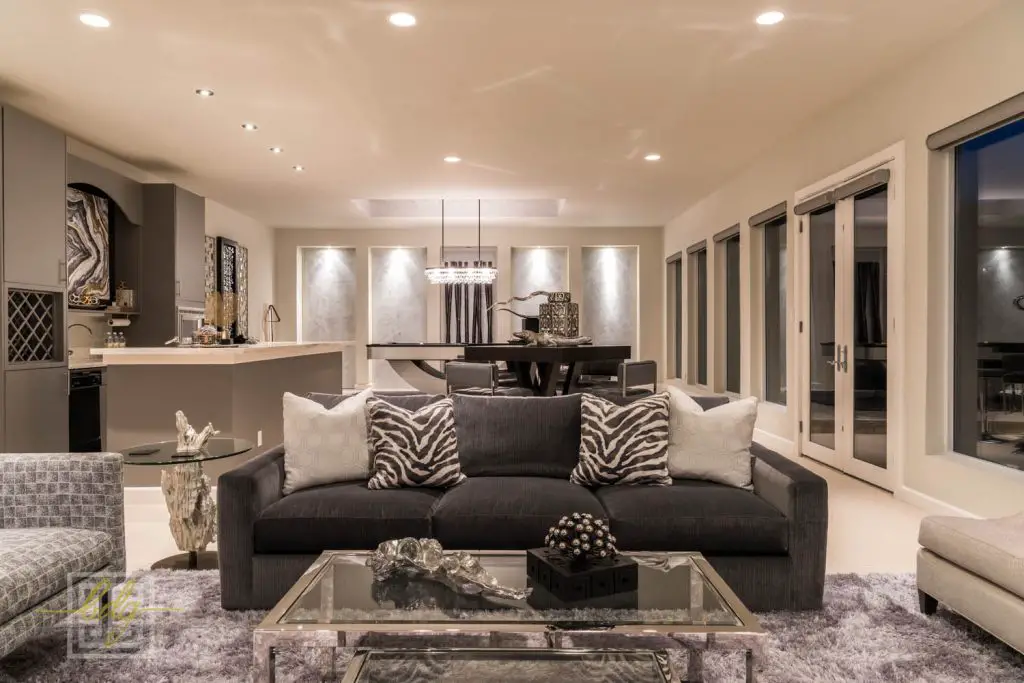 #6 – Candles
Candles and candle holders are a great option.  These tabletop accents are fun and interesting to look at.  Pair them with a rug or some framed art and you'll have a great looking space.
#7 – Picture Frames and Wall Art
As mentioned above, wall art along with picture frames are a great choice for animal print decor.  They bring a warm, earthy feeling to your room and can easily coordinate with other elements.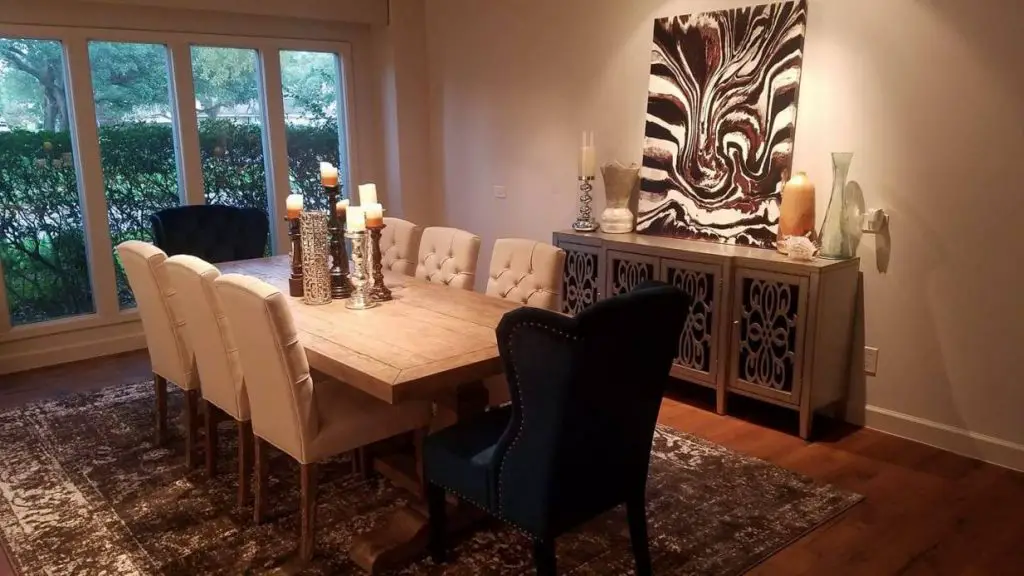 #8 – Vases
Another great option is vases.  Whether you choose to adorn them with flowers or not, animal print is a great way to jazz up this home accent staple.
It's also easy to recycle old decor and turn them into whimsical animal print vases.
#9 – Table Accents
Animal print table decor is a great way to incorporate prints into a tablescape.
Napkins, chargers, placemats, and table runners featuring an animal print are fantastic options to incorporate pattern and color into your decor.  Stick to featuring one or two of these elements in your tablescape to avoid going overboard.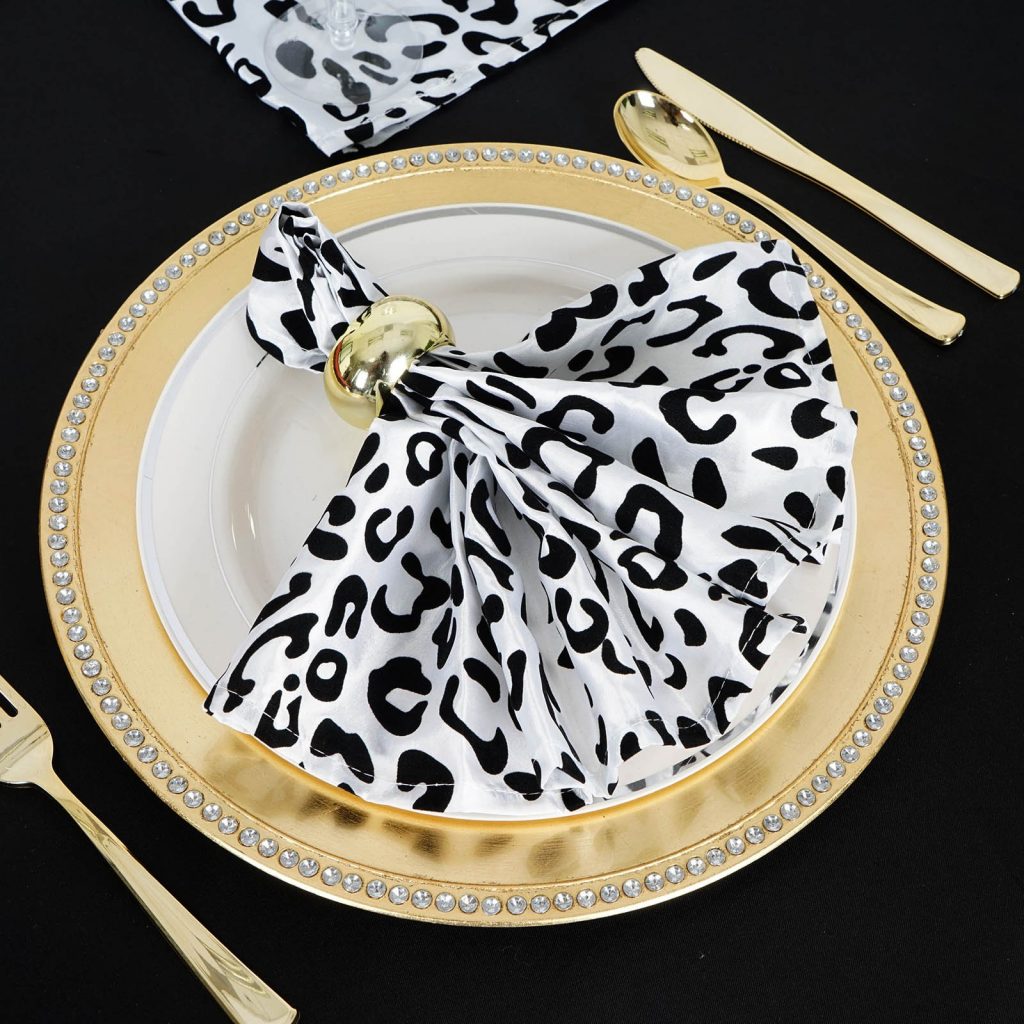 #10 – Animal Print Rugs
Lastly, animal print rugs are a decor classic.  Whether you opt to place them in the center of your seating area or as a runner down a hall, an animal print rug is a great choice.
If a rug seems intimidating or you're worried it will turn off your guests, avoid the organic hide type shape. Stick with a rectangular or circular shape instead.
Either way, your space will look great.  Don't forget to think out of the box.  An animal print rug is featured poolside in the design below from Brown Interiors and it looks amazing.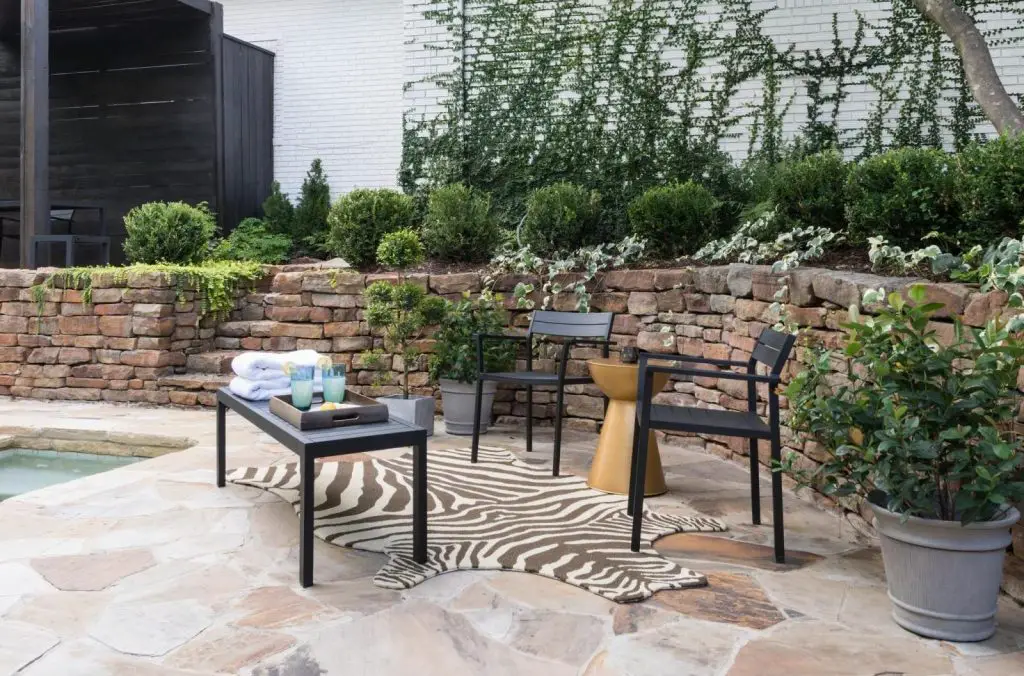 Conclusion
I hope these animal print decor suggestions help you with your next project.  If you have any additional ideas for how to use animal print, please share them below in the comments.
For more content from Dianne Decor follow us on Bloglovin' and Instagram.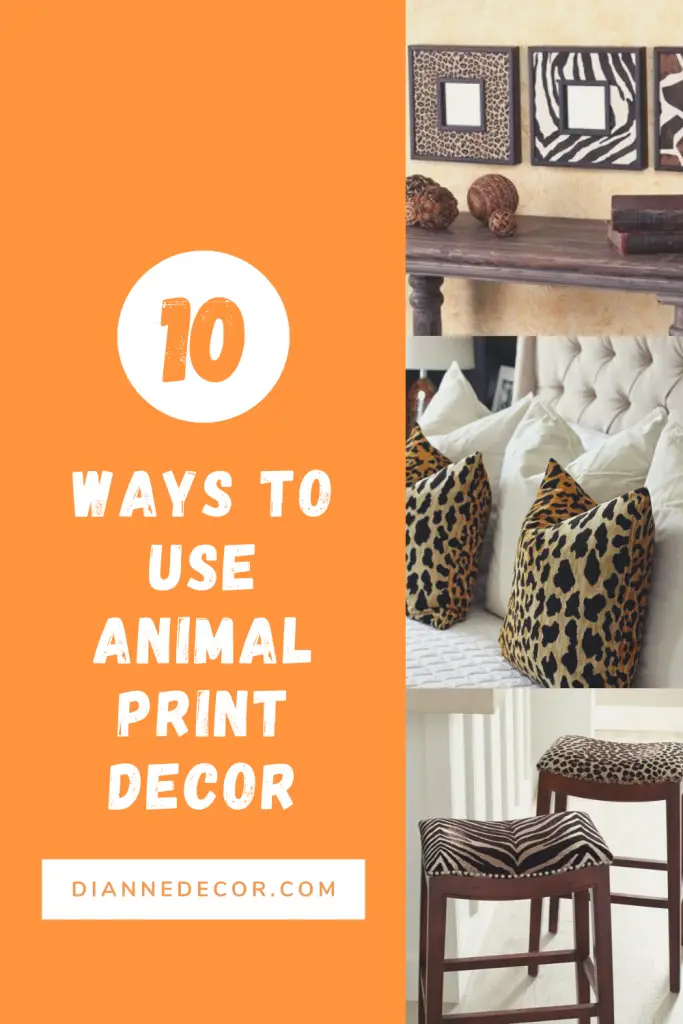 Thanks for reading!
animal print
animal print decor
cheetah print
giraffe print
zebra print