FTC Disclosure - This post contains affiliate links and I will be compensated if you make a purchase after clicking on my links.
*Item received for free for promotional consideration or a sponsored link.
Is the all white kitchen going out of style?
Not exactly, but if you're over that stark white on white look, you're not alone.
Without a doubt, this style will remain a classic.  However, we are seeing a trend toward bold colors.
Distinctive kitchen islands, colored cabinetry, and custom colored appliances are trending big time.  What can only be described as a statement kitchen is at the top of many buyer's "want list".
Farewell All White Kitchen
While the popularity of this style of kitchen is fading, it will undoubtedly remain a classic.  There's something about a crisp clean backdrop, especially in the kitchen, that's really pleasant.
In my opinion, you can still pull off this style so long as your entire interior isn't whitewashed.  That style is definitely out of date.
That being said, I've gathered a few examples that will blow the all-white kitchen out of the water.  If you're considering a kitchen remodel, or designing from scratch, these may inspire you to stop out of that bland white box.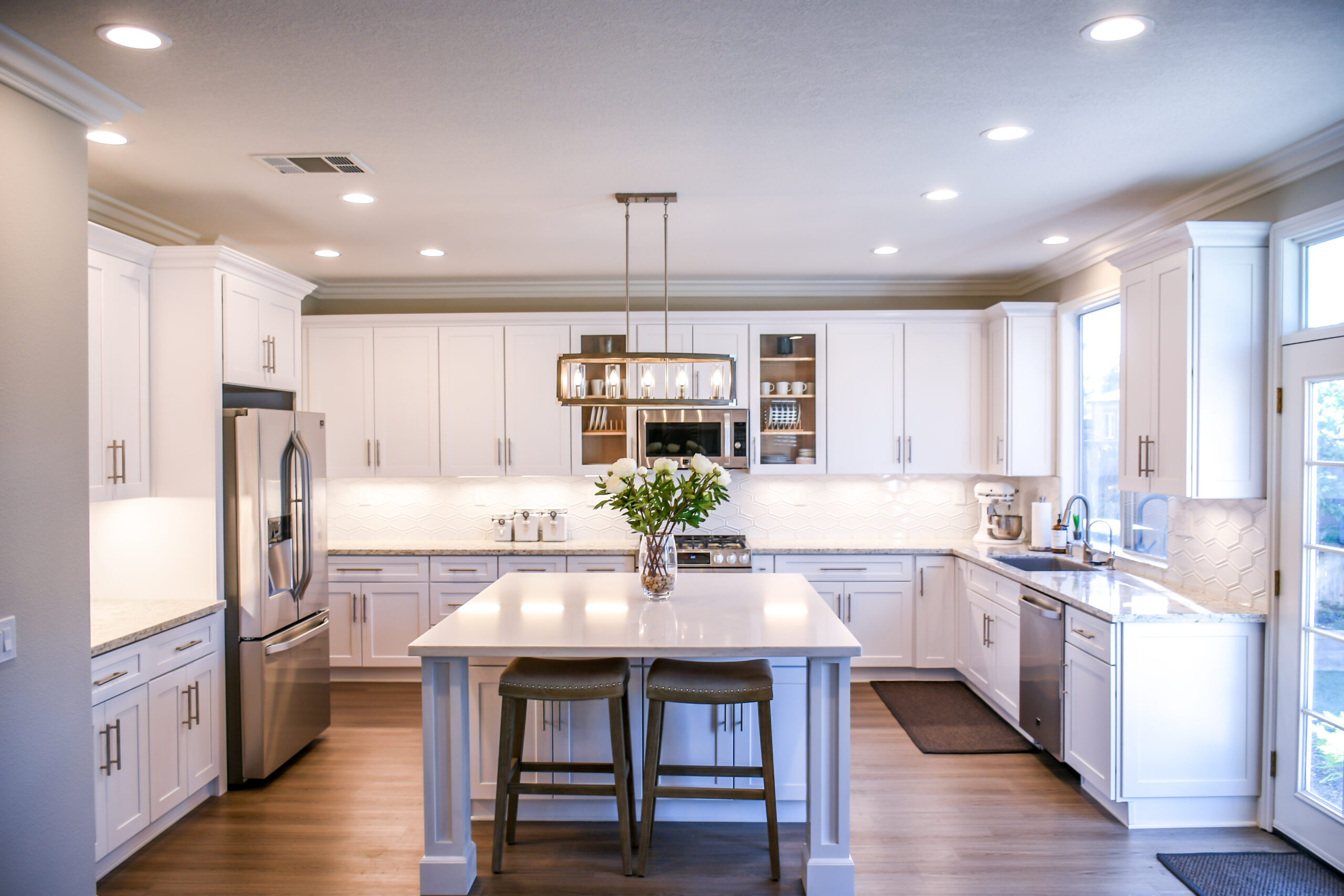 Update Your All White Kitchen With Earth Tones
If you're afraid to jump into the deep end with an unconventional color, try a nice earth tone instead.
These rich chocolate brown cabinets paired with a white subway tile backsplash are simply gorgeous.  The stainless steel appliances make the look even more elegant.
The white countertops and backsplash provide a great contrast to the hanging pots and pans and other kitchen accents.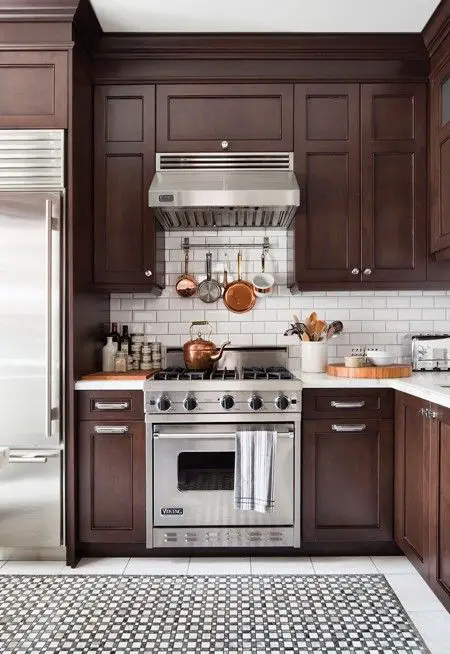 Bright Colors Paired With Cream
If you like to live on the edge this lime green and cream combo is truly beautiful.  This highly designed kitchen screams look at me.
The unique reflective countertop and backsplash partition the upper and lower color contrasting cabinets.  This combination surely must have the required vision.
Three cheers to the designer who pulled this off.  It's lovely.  More photos at BHG.com.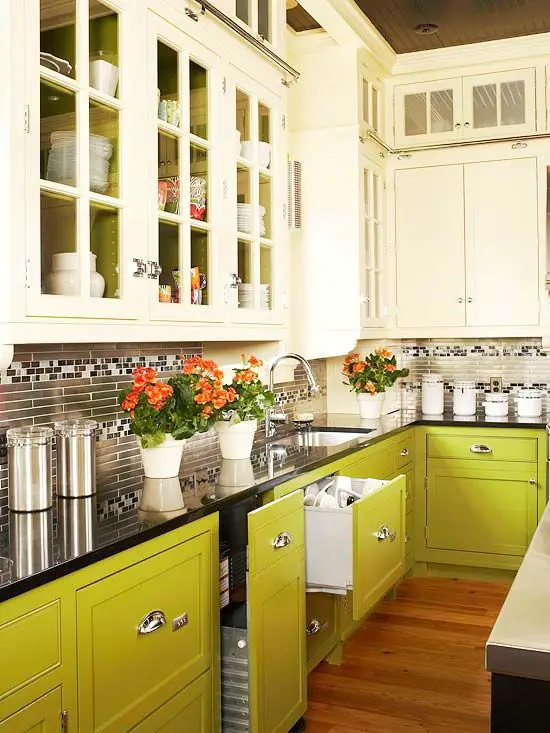 Matte Blue and White
The matte finish on this blue and white kitchen is stunning.  Normally we see cabinets with a sating finish, but the matte option makes the glossy subway tile backsplash and granite countertop pop even more.
This is a fantastic alternative to the whitewashed kitchen.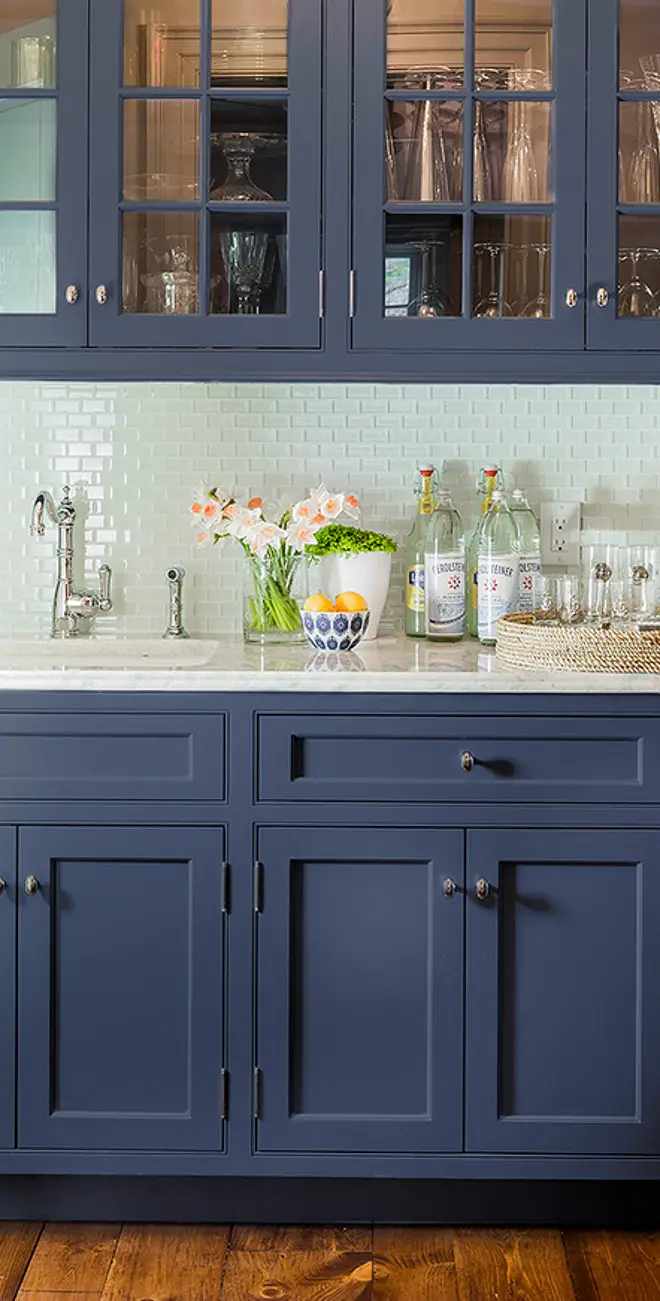 Update Your Kitchen With a Statement Cabinet Color
Another way to depart from this style is to add a signature cabinet color.  You can paint all of your cabinets or just the lower set.  In the example below, you can see that this kitchen has a lot of white with the floors, backsplash, sink, and countertops.
However, it doesn't appear to be a white kitchen at all because of the statement cabinet color and complementary accent rug.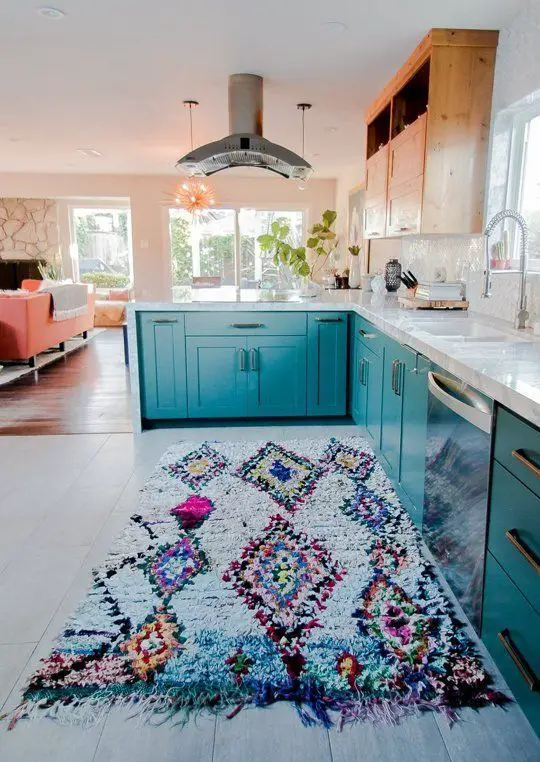 Convert to a Black and White Kitchen
Black and white kitchens are still going strong.  Matte black fixtures and home accents are very popular right now.
So, why not consider converting your whitewashed kitchen into a salt and pepper version?
Suggested Read: "Which Kitchen Colors Are In For 2020?"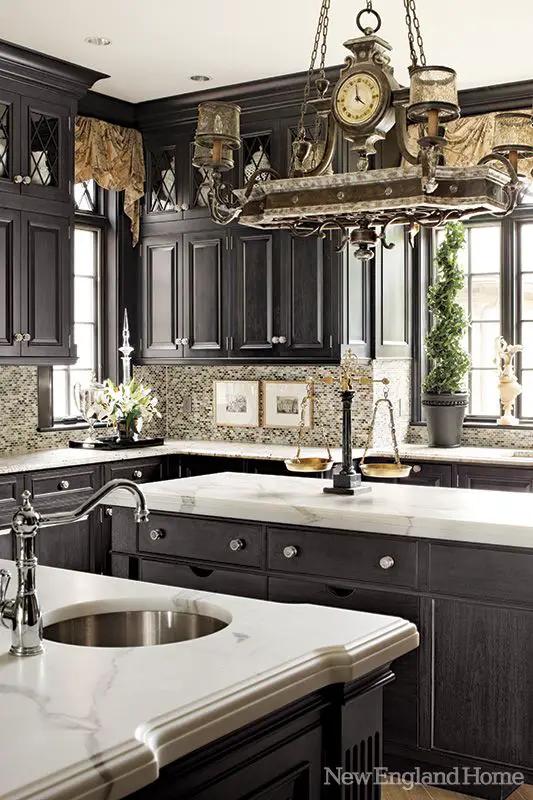 Conclusion
Which one of these kitchens do you like best?  Comment below and let me know what you think about abandoning the all-white kitchen.
For more examples and design inspiration check out my Pinterest Board.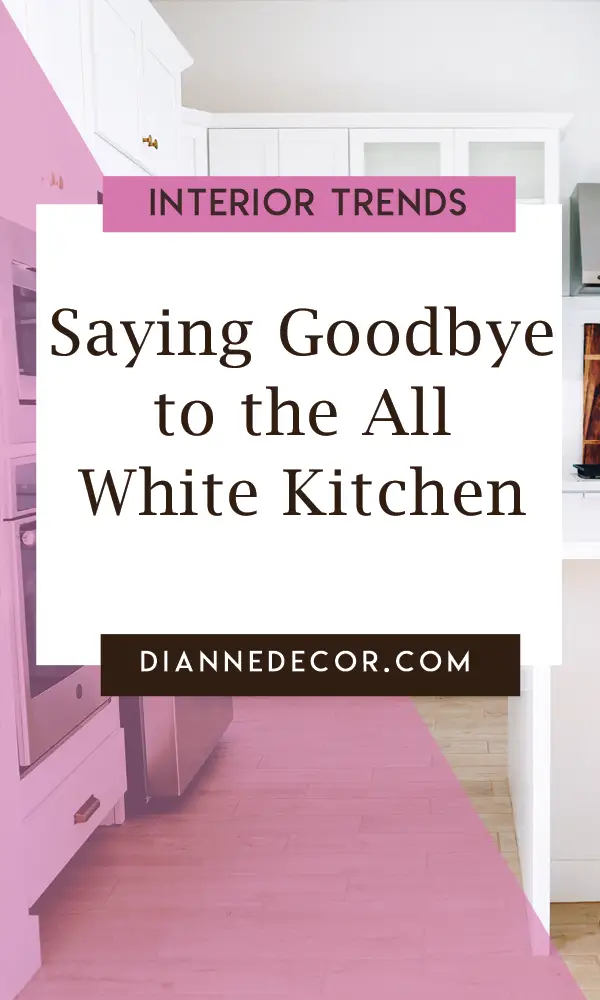 Thanks for reading!
bright kitchen
colored kitchen
colorful kitchen
colorful kitchen decor
non white kitchen
non white kitchen decor
white kitchen
white kitchen alternative
white kitchen decor