FTC Disclosure - This post contains affiliate links and I will be compensated if you make a purchase after clicking on my links.
*Item received for free for promotional consideration or a sponsored link.
The weather is getting warmer and soon we'll all be making our way outside into the sun.  Nothing rings in spring like a beautiful garden party.
Outdoor entertaining tends to require a bit more planning, however.
Not only do you have to manage your meal plan, but you also have to factor in mother nature.
How will you keep your guest comfortable?  What if it rains?  Mosquitos!  It can be a lot.
Here's a step by step guide that can make outdoor entertaining a breeze.
Garden Party Entertaining Area
Step 1: Prepare your entertaining area.
Mow the lawn, edge the walkways, shape the hedges, freshen the mulch and plant some fresh flowers.
Caution: Do not mulch any part of your yard on the day of your event.  Fresh mulch stinks and it will be highly unappealing to your guests.  Try to do it 2-3 days in advance.
Garden Party Menu
Step 2: Plan your menu.
Are you going to feature seasonal food?  Parties centered around specialty food seasons are always fun.  Is it crawfish season? Time for blue crabs?
If so, make sure you plan accordingly and have everything you need to make your guest's dining experience comfortable.  The warmer weather brings a lot of finger foods (i.e. watermelon, burgers, corn on the cob, etc).
Have napkins, wet wipes, bibs, or whatever is necessary to keep your guest's hands from feeling sticky and gross and their clothing clean.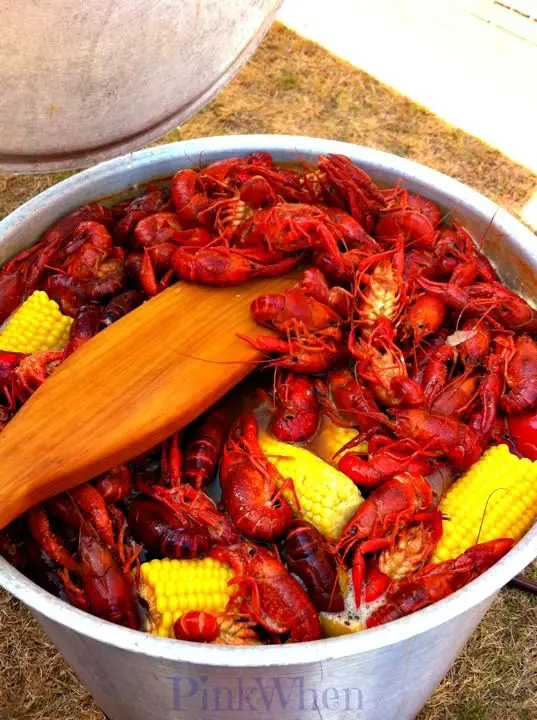 Plan for the Weather
Step 3:  Tackle the Elements.
Install your sun shades, umbrellas, bug repellent tiki torches, whatever you have bring it out.  Its always better to be safe than sorry when it comes to the elements.
Especially if you do not have the space to accommodate everyone indoors.  Also, don't forget to prep your fire pit if you're planning to be outside later in the evening when it's chilly.
Lighting
Step 4:  Lighting, Lighting, Lighting.
If you're partying into the night make sure your yard is well lit.  The last thing you want is for a guest to trip in unfamiliar terrain in the dark.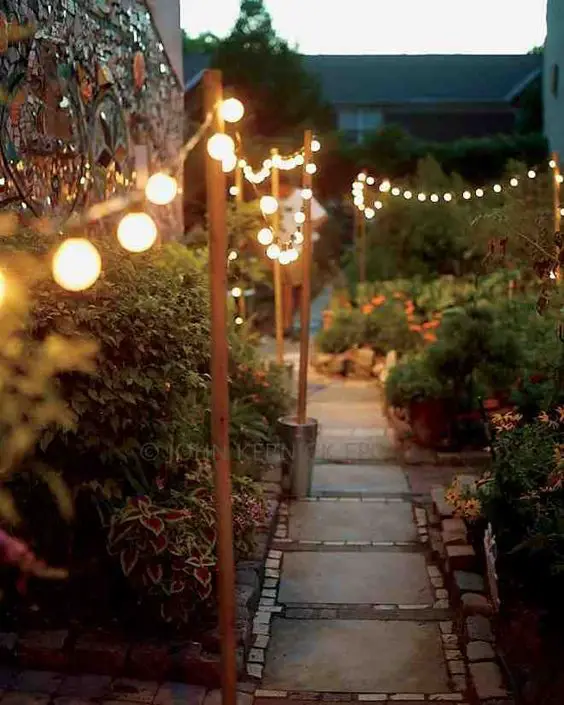 Serving Food and Drinks at a Garden Party
Step 5: Beverage Station and Serving Areas.
Food storage is important when entertaining outdoors.  Have plenty of ice to keep beverages cool and warmers dishes to keep food hot.
If you're serving a sit-down dinner, you can stage your items inside and bring platters to the table when its time to eat.  If you're doing a bbq or buffet, save your floors and set up outside on the patio.
Tablescape
Step 6: Tablescape.
This goes for sit down dining or buffet style.  Make your tablescape amazing.  A beautifully designed buffet, beverage cart, or table is always time well spent.
You'll make a lasting impression with your guests if you go the extra mile.  Gather your candles, chargers, table runners, flowers, etc. and go to work!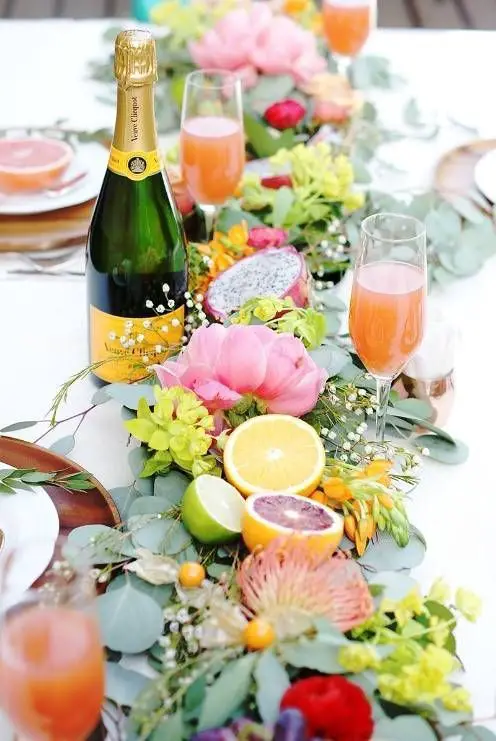 Create a Signature Drink
Step 7:  Signature Drink.
This step is optional, but I've always enjoyed it.  Instead of feeling overwhelmed by trying to stock a full bar or having every soft drink option under the sun, consider a signature drink or punch alongside some flat and sparkling water.
Garden Party Signage
Step 8: Signage.
Do not forget!  Place a sign on the power room and signage on the front door if you want guests to go directly to the back yard.
This will save you about 1000 trips (that's probably an exaggeration, but a lot) back and forth directing your guests.
Conclusion
If you follow these steps you'll be sure to have an easy flowing, fun garden party.  Remember, preparation is key as the host/hostess to enjoy yourself at your own events.
With the prep work done, relax, and enjoy the company of your friends and family.
Please share this post if you found it helpful and follow me on Bloglovin' for even more content.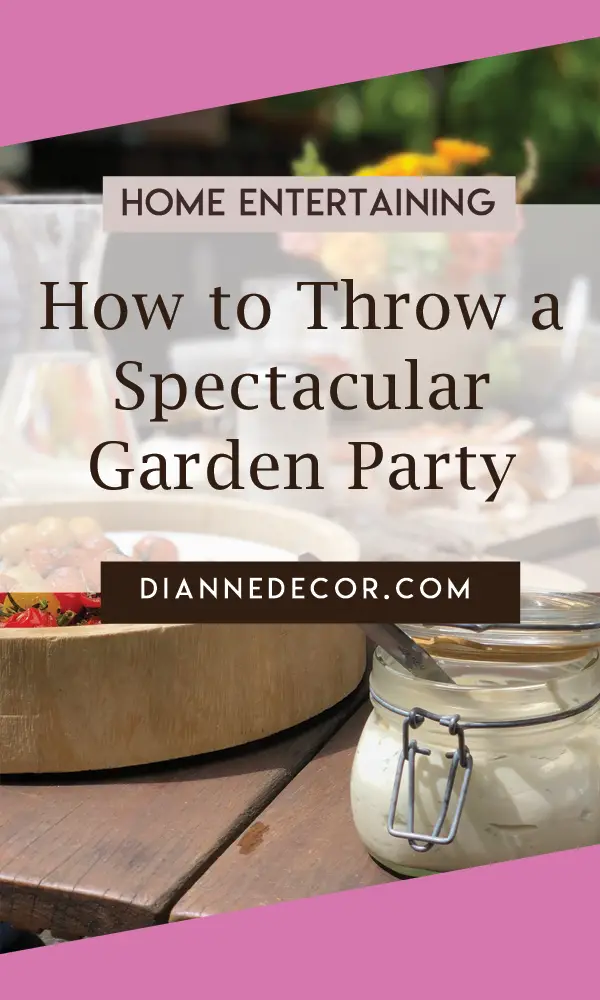 Thanks for reading!
garden party
outdoor entertaining
outdoor party
outdoor party planning
party planning