FTC Disclosure - This post contains affiliate links and I will be compensated if you make a purchase after clicking on my links.
*Item received for free for promotional consideration or a sponsored link.
Kitchen design and decor were huge topics in 2018.  We saw everything from open shelving to matte black fixtures.  Not to mention a ton of kitchen cabinet upgrade options.  As home owners are becoming more conscious of the value of their kitchens; we are seeing a sharp increase in makeovers of this room. The kitchen has long been considered the heart of the home.  But, in 2019 we may begin to seeing it as the most stylish room in our homes as well.  Here's what's trending in kitchen upgrades for 2019.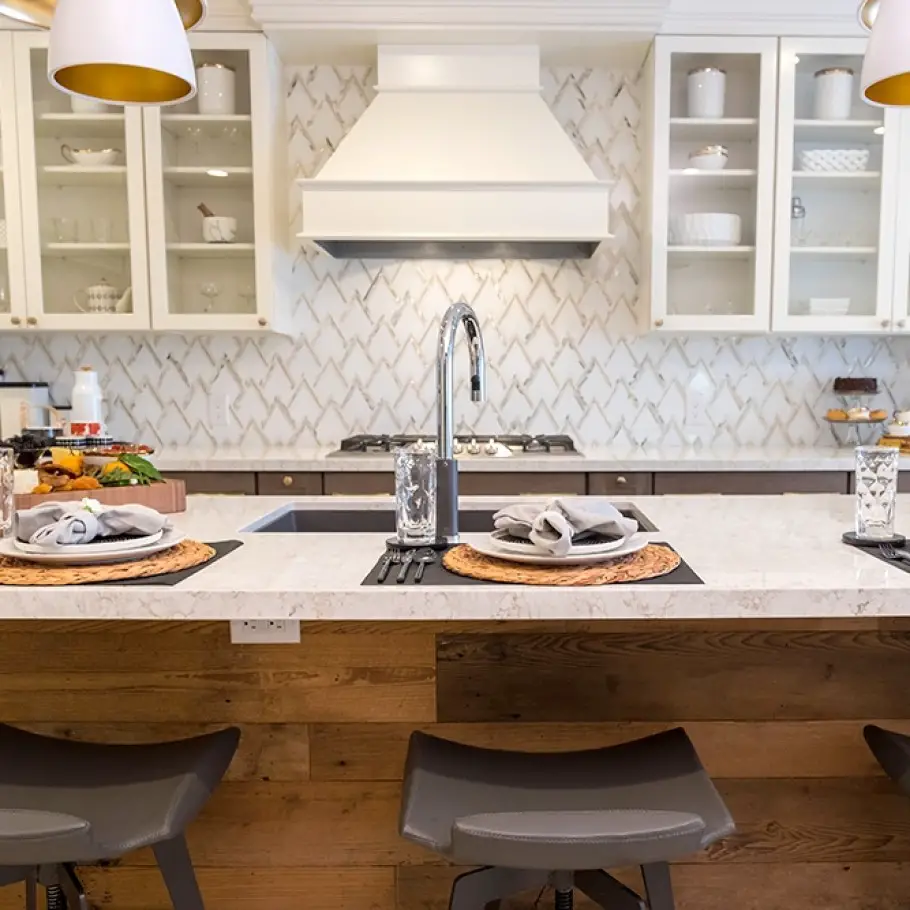 Bold Backsplashes
Expressing one's personal style and creativity via your backsplash choice has been popular for a few years now.  But, in 2019 Elle Decor predicts the rise of even bolder designs.  This goes along with the trend of bold wallpaper, wall murals, and large scale art installations that are also trending.
Painted Cabinets
Dark wood and cherry wood has more or less fallen out of favor for bright white kitchens and cool contemporary grays.  However, in 2019 we'll be seeing a bigger variety of colors enter the kitchen.  The idea of being able to coordinate your cabinets and kitchen appliances appeals to a lot of people.  Frankly, I love an all white kitchen as much as the next gal, but it does make you crave a splash of color every now and again.  We've seen this illustrated in the statement kitchen island in recent years.  It seems like that was just the toe in the water for what's ahead.  So, don't be surprised if you see your friend opt for bold blue cabinets in her kitchen makeover this year.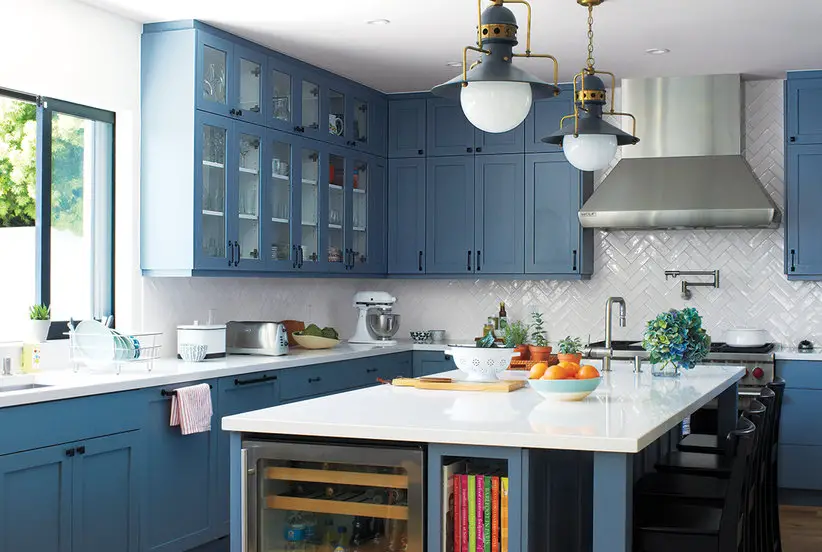 Colorful Appliances
When I think of colorful appliances, my mind immediately goes to the brand Big Chill.  Their products seem to be popping up everywhere.  Their ranges and refrigerators have a retro style in bright, bold colors. Whether you want, red, orange, purple, green, or blue, they'll likely be able to accommodate your wish.  If you like the idea of something besides stainless steel, but don't want to go full rainbow in your kitchen, they also have some lovely white, black, and cream offerings.
Are you planning on one of these kitchen upgrades in your home?  If so, please comment below.  For more content from Dianne Decor follow us on Bloglovin' and Instagram.  If you enjoyed this post, please share it with a friend and visit us again soon.
Thanks for reading!
backsplash
big chill
bold backsplash
cabinet colors
colored cabinets
colorful appliance
colorful fridge
colorful stove
kitchen
kitchen design
kitchen style
kitchen trends
kitchen upgrade
kitchens 2019
painted cabinets
popular kitchens
trendy kitchens