FTC Disclosure - This post contains affiliate links and I will be compensated if you make a purchase after clicking on my links.
*Item received for free for promotional consideration or a sponsored link.
Staying ahead of the curve when it comes to home decorating can be hard to do.  Generally, we see trends growing slowly with features in prominent magazines like Traditional Home or Better Homes and Gardens.  Then, we start seeing them renovation and home makeover shows like Love It or List It and Property Brothers.  But, where does that initial interest in a particular color or style start?
In this post, we'll discuss 3 ways to stay ahead of home decorating trends and how you can predict what will be popular in the coming seasons.
Follow The Runway
Colors and patterns that are trending in spring and fall runway shows are almost always followed up with decorative accents in a similar fashion.  A great example of this is the 2019 fall fashion trend of wearing pistachio.
A variation of this warm, muted green color showed up in the form of eucalyptus.  It was everywhere from table linens and plate designs to window treatments last fall.
Now, in 2020 we see a number of soft muted greens in Sherwin Williams 2020 color forecast.  Coincidence?  I think not!
Keep Up With Social Causes
It's no surprise minimalism is a trending interior style.  We've been encouraged to reduce our consumption of everything from plastics to food for the past 5 years.  Think about it, grocery stores are banning the use of plastic bags, single-use plastic straws are taboo, and intermittent fasting is huge right now.
How did we see that show up in the home arena?  The Marie Kondo decluttering frenzy, minimalist interiors, flea market flips, and tiny homes all gained a tremendous amount of popularity in recent years.  These all represent a lifestyle that is cognizant of overconsumption.
Magazines
Although blogs and other online outlets are great about rounding up the trends for the season, print media still reigns supreme.  Particularly when it comes to interior design, decorating, and architecture.  This is because magazine editors are extremely influential.  Frankly, they can make or break a trend with a single edition.  They are also a discovery tool for new talent and emerging styles.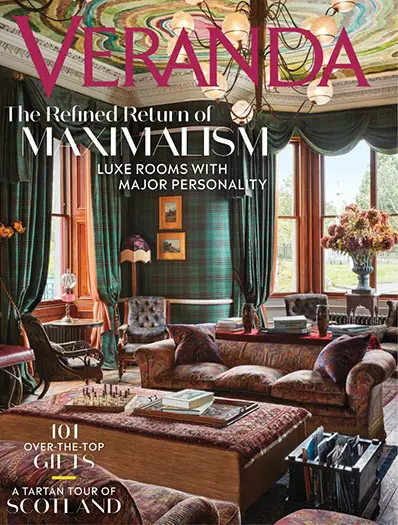 So, the next time you're in the checkout aisle take a peek at a few covers.  The cover image will always feature a hot trend or movement.
I hope you found this post helpful.  If you did, please share it with a friend and follow Dianne Decor on Bloglovin' and Instagram for more content.
Thanks for reading!
2020 trends
decorating trends
home decor
home decorating
home decorating trends
home trends
interior decorating
interior trends
trends