FTC Disclosure - This post contains affiliate links and I will be compensated if you make a purchase after clicking on my links.
*Item received for free for promotional consideration or a sponsored link.
You may have heard that ultraviolet is the Pantone color of the year for 2018.  But, did you know there's another hot color trending for interiors? It's olive green.  Yes, we'll be seeing a lot of olive green decor
This is a beautiful choice for interiors and makes a nice color statement without being too loud.  The challenge that lots of people have is exactly how to decorate around this color
Which colors go well with olive green? Where should it appear in my room?  Do I really want a green room?
In this post, we'll look at how to use olive green in your home and which colors pair well with it.
How To Use Olive Green Decor
Let's take a closer look.  I've included a color guide below for reference.
Olive green is a color that is very soothing to the eye.  Because of this, you can get away with large swaths of this color.
You could paint an entire room or have a large piece of furniture without fear that it will overpower the space.  It's not too neutral like laurel, artichoke, or tea.  These colors tend to fade into the background and go unnoticed.
Yet, it is also not as loud as lime green or kelly green. Too much of these colors and your room will be shouting at you.
Consider it the Goldilocks of greens.  It's a happy place right in the middle
Any type of decor will work in this color.  The real issue we need to address is what color goes best with olive green.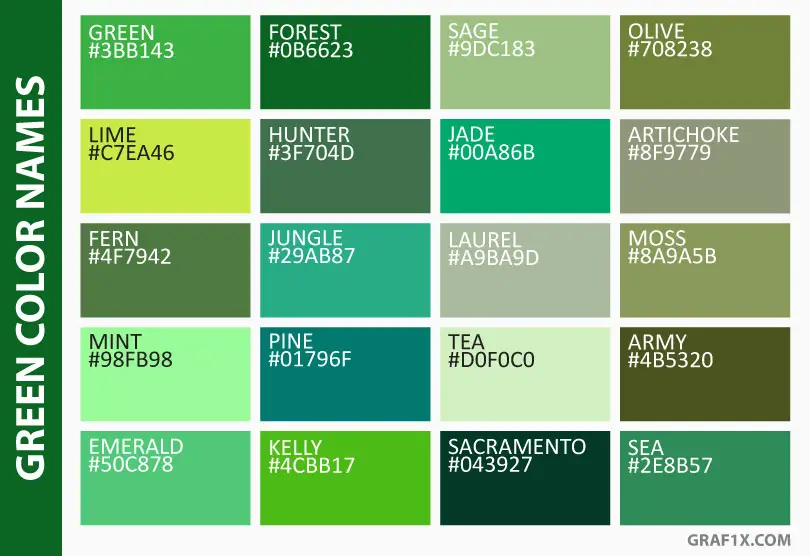 Which Colors Go With Olive Green?
Plum and Olive Green Decor
Okay, here we go.  The number one complementary color is going to be plum.  These two colors are opposites on the color wheel and are by default, a match made in heaven.
Pair olive green and plum paired together to create a refined and classy look.
If you'd like to try a tri-color scheme add a deep mauve into the mix.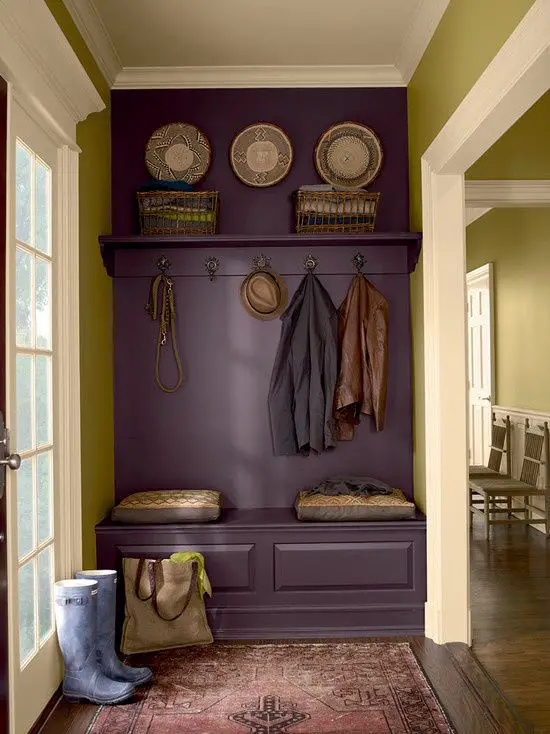 Olive Green Paired With White or Cream
Classic neutrals like white and black pair with olive green decor well.  Warm neutrals like cream and tan are also a great choice.  We see this a lot in transitional fall colors.
In the example below, we see a soothing resort-style bathroom.  This color combo works well in residential spaces like this, as well as in commercial spaces like spas and doctor's offices.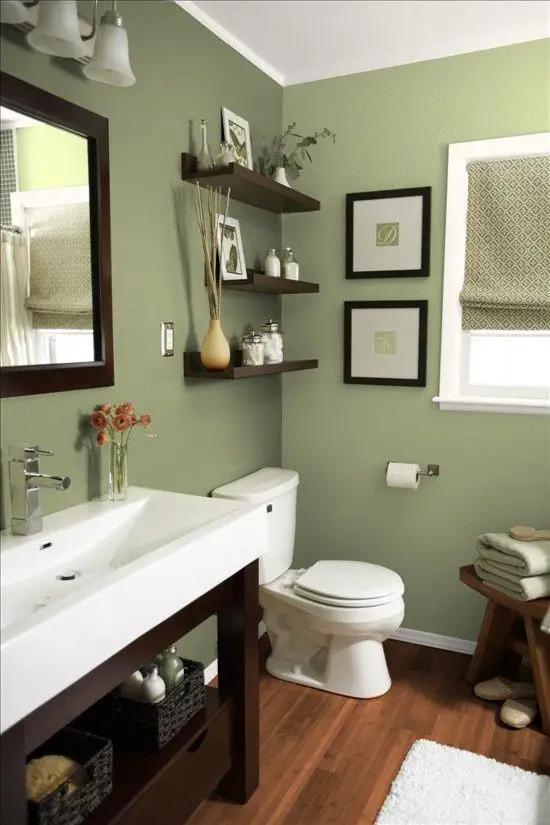 Pairing With Metals
Finally, don't forget about your metals.  Gold fixtures and hardware paired with olive green cabinets are simply stunning.  Silver and bronze will work also.
There are very few metallic finishes that would clash with olive green.  Although it's not the route I would go, you could also pair rose gold with olive green if had the right undertones.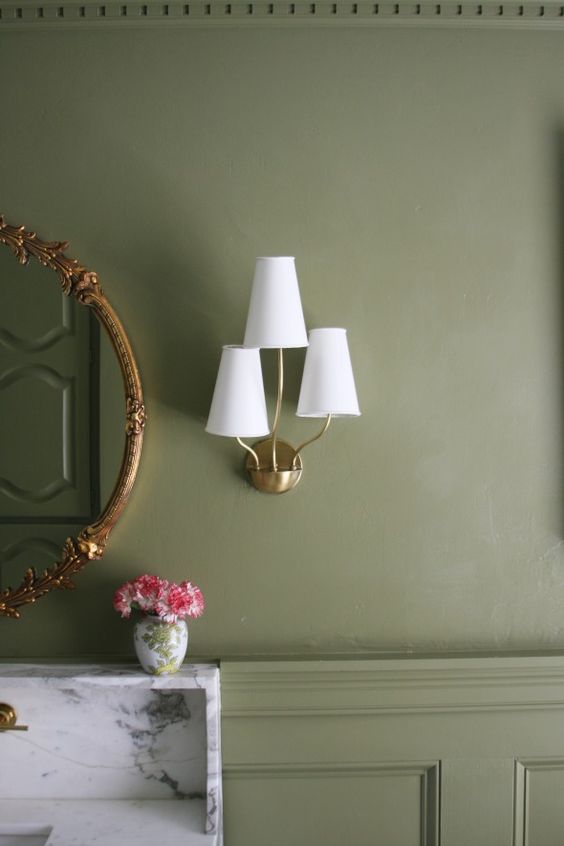 Conclusion
What do you think of olive green decor?  Would you use this color in your home?
I hope this post was helpful.  If you liked it please share it with a friend.  Also, follow me on Bloglovin' for more decor discussions.  Have a great week!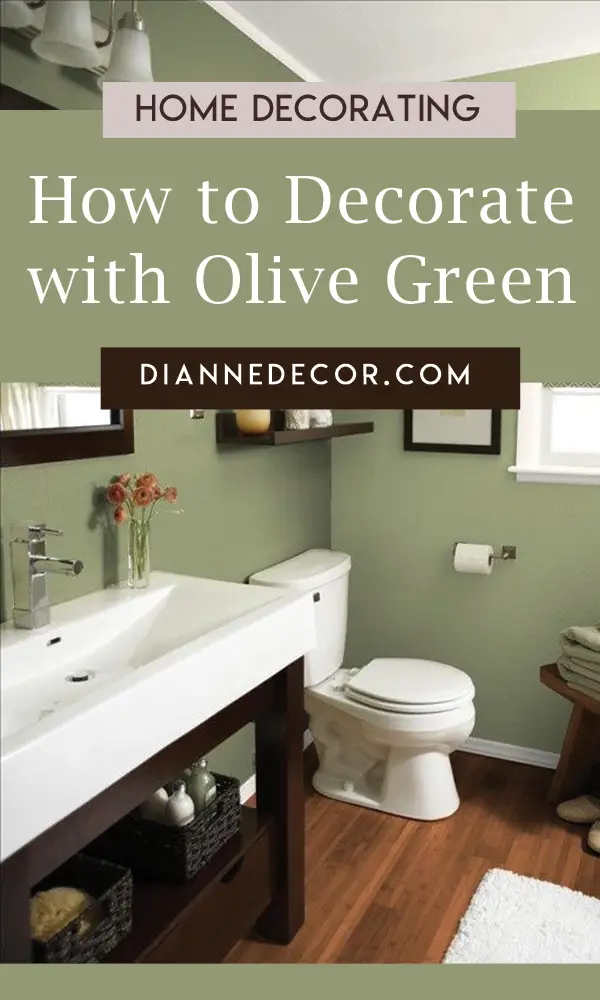 Thanks for reading!
olive green
olive green decor
olive green interiors