FTC Disclosure - This post contains affiliate links and I will be compensated if you make a purchase after clicking on my links.
*Item received for free for promotional consideration or a sponsored link.
Do you want to create a rich, dark, sultry room in your home?  Jewel tone decor is what you need.
These bold, saturated colors are cozy and inviting.  Jewel tones paired with the right lighting magically transform any room into a sultry, sexy domain.
Whether you're looking for a temporary installation for a special occasion or a year-round retreat, these decor tips will help you achieve the perfect space.
Jewel Tones
Let's start with the color palette.
The most common jewel tones are emerald green, teal, turquoise, magenta, plum, amber yellow, and deep ruby red. Depending upon the combo you can create a room that ranges from fun and playful to deep, dark, and mysterious.
For example, a deep plum purple paired with dark grey or black walls sets a lovely mood for a master bedroom suite.  Teal, turquoise, and magenta together would make for a playful and inviting sitting area or living room.
Below are a few options we found on Pinterest.
Romantic Jewel Toned Rooms
1. Deep Plum Bathroom
This deep plum and gray bathroom paired with high shine silver make for a seriously upscale, romantic feel.  The contrasting white ceiling lifts the space and makes it even more inviting.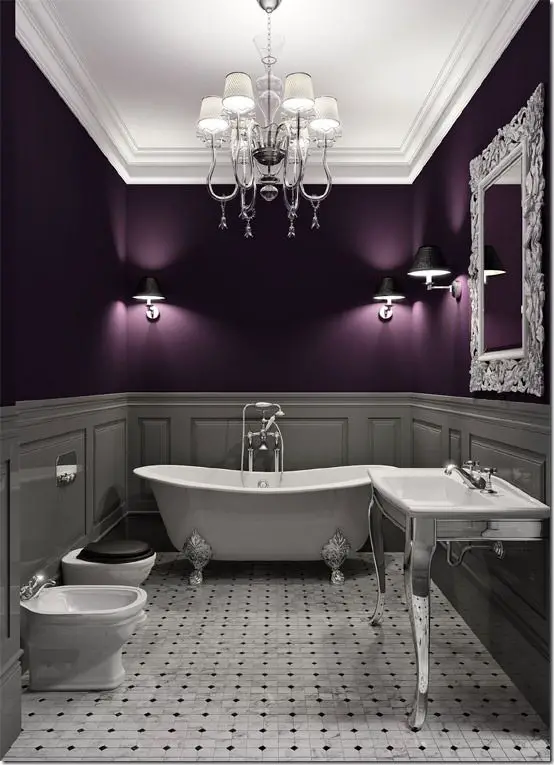 2. Emerald Sitting Room
The deep emerald curtains and amber/gold furniture are a dream.  The lighting features in this room make this a spectacular space.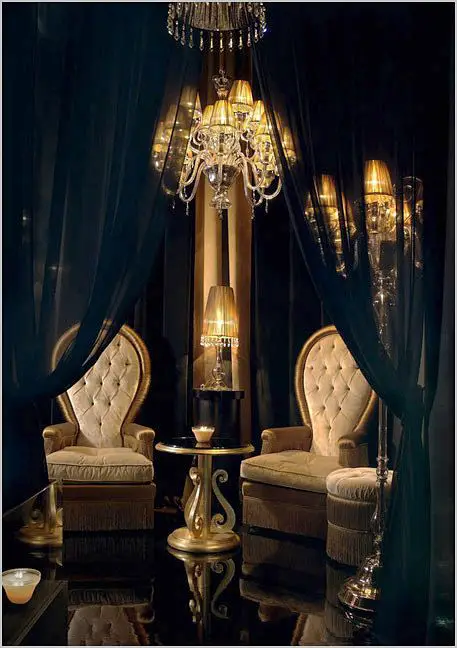 3. Teal, Turquoise, and Magenta
This tiny nook is filled with big style and uses teal, turquoise, and magenta to create a playful look.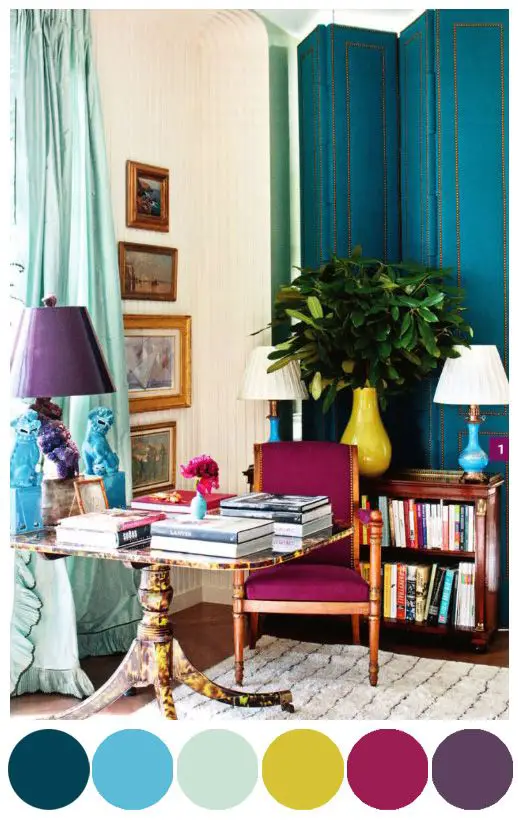 4. Turquoise and Amber
This romantic room filled with jewel-toned decor is encompassed in a deep turquoise wall and amber yellow bedding.  The plum accents on the archway and door frame add an even more alluring touch to this space.
String lighting, candles, and a fireplace complete this gorgeous room.
Conclusion
I hope you found this peek into jewel-toned home decor helpful for your next project.  Let ME know in the comments below how you plan to use jewel tones in your home.
Thanks for reading!
jewel tone bedding
jewel tone bedroom
jewel tone colors
jewel tone decor
jewel tone decorating
jewel tone living room
jewel toned decor
jewel tones
jewel tones decor
romantic bedroom
romantic home decor
romantic living room
romantic room