The Ultimate DIY Wedding Planning Checklist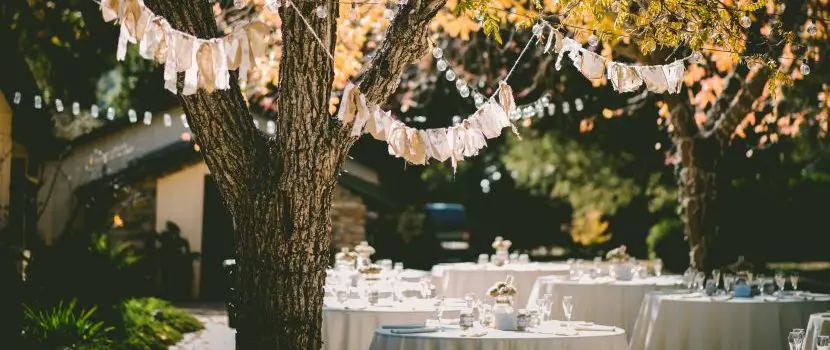 FTC Disclosure - This post contains affiliate links and I will be compensated if you make a purchase after clicking on my links.
*Item received for free for promotional consideration or a sponsored link.
If the idea of starting out your marriage in debt doesn't appeal to you, you're not alone.  In this post, you will find the ultimate DIY wedding planning checklist.
It is designed to help you identify where you can save money on your wedding by doing it yourself.
More and more couples are choosing to forgo the 5 figure wedding for something a bit more reasonably priced.
To pull this off and make it look just as beautiful as a top tier wedding you're going to have to put in a little elbow grease.
This doesn't necessarily mean that you have to craft every piece of decor by hand to save money.  Your savings may come in the form of free labor from you, friends, and family that you may otherwise have to pay someone else to do.
The best place to start planning your budget-friendly wedding is to know what you need/want.  Use the checklist below to guide you through the wedding planning process and help you decide which items you'd like to DIY.
Note: This checklist tackles the wedding day only.  The day before and day after events may require extra planning.
The Ultimate DIY Wedding Planning Checklist
Centerpieces
This can be a big money saver.  DIY wedding centerpieces come in all different shapes and sizes.  Start by figuring out how many centerpieces you'll need.
This will help you when it comes to pricing out materials to craft your arrangements.
Name Cards
You don't even need a printer to create beautiful name cards for your guests.  Handwritten name cards displayed in a creative way is all you need.
Aisle Decor
Here's another big spend area that can be reduced by doing it yourself.  Consider getting a roll of fabric to cut sashes from for the chairs.
Or, grab a case of mason jars to hold a few Babies Breath flowers and line the aisle.
Photo Backdrop
Save money on traveling to a secondary location for wedding photos by creating your own photo backdrop.  It can be used for not only the bride and groom but the wedding guests as well.
Bridal & Grooms Quarters
Don't forget to decorate for you!  Much of the wedding decor is for the experience of the guests.
Remember, this is your big day and after all the work you've put into creating it, you should enjoy it to the utmost.
Set up a bridal and groom's quarters where you can get ready, enjoy a cocktail, do your hair and makeup, etc.
Appetizers/Cocktail Hour Tables
Setting this up in a buffet-style will save you from having to hire catering staff.  Although, you might want someone on hand to help keep the tables cleared and the trash under control.
DIY Wedding Venue
A backyard is for sure your cheapest option for a venue.  It's also going to be the most flexible since you, your friends, and family may be doing a lot of the setup and breakdown.
You may need a little extra time than what it would take a professional wedding vendor.  By having your wedding at home you will avoid the stress of having to breakdown everything that night.
If you can't find a space that is adequate within your circle of friends or family, consider renting an Airbnb.
Parks and beaches are other good options for a DIY wedding.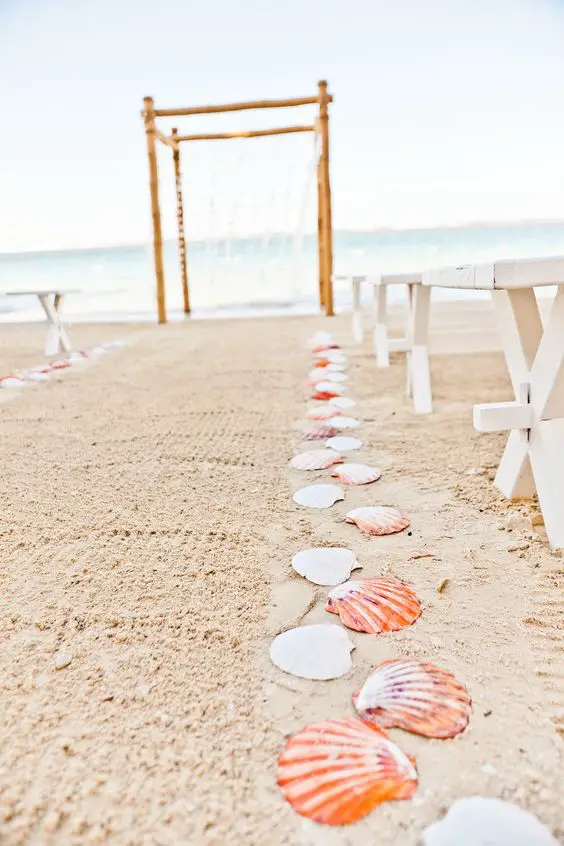 Menu
Planning what will be served is not something that requires the assistance of a professional.  A couple of entree options, 3 or 4 side options, salad, and cake will cover you.
From there, you can get as fancy as you'd like.  But, remember, this isn't Thanksgiving.  A nice meal and some cake are more than enough.
If you're opting for a buffet-style reception, you don't need to include menu cards in your invitations.  Guests will be able to pick and choose on the day of the event.
Dessert Table and Beverage Station
Let your appetizer/cocktail hour tables transition into a dessert table and beverage station.  Save money by offering wine, beer, and a signature cocktail at your bar in lieu of a full open bar.
This way, you won't have a huge bar tab and you won't have to hire a bartender.
Serveware & Tableware
Plates, platters, bowls, spoons, forks, knives, etc.  You don't have to spend a small fortune renting fine china to serve your guests.
Cut down on the cost of place settings by purchasing some high-end disposable serveware.  Check out Poshpartysupplies.com.  They have a gorgeous selection of disposable dishes that you'd swear were the real thing.
Head Table
If you opt to have a head table, consider making it extra special with multiple centerpieces, table runners, etc.
Another option, if you want to save some money is to have everyone seated around one long table.  This will cut down on the number of centerpieces, table numbers, etc.
Music/DJ
The "do it yourself" option for music will easily save you a few hundred dollars.  There's really no need to hire a DJ when you have Pandora and Spotify.
Create your own playlist and let it ride.   You may, however, consider buying or renting an inexpensive microphone and designating a friend to be the MC.
It's nice to have someone help move the party along and notify guests as to what is coming up next and where they need to be.
Dance Floor
A dance floor is completely optional.  You can put one together yourself, rent one, or just clear a space.  The easiest way to go is to set up a few decorated poles or large potted plants to create a perimeter.
Link them all with some string lights and you're good to go.
Wedding Favors
Putting together your own wedding favors is a popular way to save money on a wedding.
Grab a pack of boxes, bags, or whatever you'd like and stuff them with a few treats.  If you want to add something really special and unique take a looks at MyWeddingFavors.com.
They have some really cool options.
Bathrooms
This typically isn't a big-spending area. However, if you are having a backyard wedding, do consider making a sign for the door, stocking up on disposable hand towels, toilet paper, soap, etc.
You can add a bit of decoration to the countertops if you'd like.  Also, add in a few emergency toiletries for your guests.
All of these things can be purchased inexpensively at Dollar Tree or Walmart.
Signage
Signage for any wedding is important.  Save money in this area by creating signs yourself.
Consider chalkboards, or better yet, chalkboard paint to create a smooth writable surface on something you already have.  There are a ton of options for DIY signage.
If you like the rustic wedding look, check out 10 Elegant Rustic Wedding Signs for more ideas.
Lighting
String lights, candles, and paper lanterns are great ways to soft ambient lighting to your wedding.
If, however, you are having an outdoor ceremony after dark, you'll need more substantial lighting.  Don't forget to repurpose any white Christmas lights you or your family already has.
There's no need to buy new sets of string lights for the occasion.  Standard holiday lights will get the job done just the same.
Send-Off
Much like the wedding favors, by "doing it yourself" you can create a way for your guests to participate in your big send-off without spending a fortune.
Sparklers, bubbles, and eco-friendly confetti are nice options.  All you need is a little ribbon and a cute tag for each, or decorate a bucket and drop them all in one place where your guests can grab them when its time.
Background Decor
This is an area you don't want to forget about.  Decorate your walls with some inexpensive curtain sheers, paper fans, or streamers.
This is also another great place to add some of those recycled Christmas lights.  If you're outside don't forget to light up the trees, shrubs, and flower beds.
A cheap pack of solar lights will help get the job done.
Guestbook
Anything can be a guestbook.  Don't overthink this option and don't overspend on something over the top.
Decorate and add a sleek monogram to the cover of any old lined paper book and you're in business.  You just need something big enough for a name and address so you can send thank you cards after the wedding.
Conclusion
That concludes the ultimate DIY wedding planning checklist.
Remember, you do not have to do all of these things.  If it's not important to you, skip it.
In the end, this is just a day to celebrate with friends and family.  You don't have to run through a tunnel of sparklers to get to your car or have an Instagram worthy backdrop for your friends to post in front of with props.
It's just about getting together for a joyous occasion.
If you found this post helpful please share it with a friend.  Come check us out of Bloglovin' for more content and follow us on Twitter for daily updates.
Thanks for reading!