FTC Disclosure - This post contains affiliate links and I will be compensated if you make a purchase after clicking on my links.
*Item received for free for promotional consideration or a sponsored link.
The weather is cooling off and things are about to get cozy.  As the temperature drops and the hot chocolate is poured, all I want to do is retreat to my bedroom, pile into the soft blankets, and relax.
Although I'm an advocate for your master bedroom being your retreat all year round, winter is the time to take this notion a bit further.
While we're busy decorating the other rooms in our homes, the bedroom can sometimes be forgotten.
It's easy to overlook this space with all the attention around mantel decor, stockings, the Christmas Tree, and setting up outdoor light displays.
Make sure you don't let the enjoyment of seasonal decor stop at your bedroom.  With a few easy steps you can make your room extra cozy, and a bit more festive for the season.
Here are a few quick tips for how to turn your bedroom into a winter wonderland.
How to Decorate Your Bedroom for Winter
1. Lighted Headboard & Curtain Rods
Bringing soft lighting into your room is a great way to set the mood.  This is particularly easy to do during the holiday season with string lights so readily available.
Grab a simple set of warm white led lights and drape them across your headboard and curtain rods.  Make sure you go for lights that don't heat up since they'll be close to the fabric.
Once you turn these lights on and your overhead light off, you'll be amazed a the beautiful warm illumination in your room.
2. White on White Bedding
Although our clothing in the wintertime tends to lean towards darker colors; white on white linens are the way to go in your bedroom.  They create a clean calm feeling and emulate the look of snow that may be falling outside your window.
White is most definitely the way to go to get that winter wonderland vibe.  Bring in pops of color with accent pillows, blankets, or bedside decorations, but keep your bedding base white or light gray.
3. Scents of the Season
Scents can transport your mind to happy memories.  Pumpkin pie scented candles may remind you of home, or apple cinnamon potpourri makes you think of your mom's Christmas decor.
Either way, pick a sweet scent from the holidays that brings back great memories for you and add it to your room.  It can be a candle, an oil diffuser, or even fresh pine needles and pine cones.
Whatever scent you enjoy, make sure you incorporate it into your bedroom.
4. Soft Faux Mink Blanket
There's something very iconic about the faux mink blanket in winter.  They're incredibly soft and plush.
Truly, a must-have accessory for your bedroom in the winter.  Grab one to drape over a chair or across the bottom of your bed so its always within reach.
If you're in the market for a new one, a great inexpensive option is this Chansaya Faux Fur Throw Blanket on Amazon.
5. Sparkling Accents
You can't have a winter wonderland without a little sparkle.
By no means do you have to go full glam, but a few accents here and there to bounce the light around goes a long way.  Consider something like a candle holder with rhinestone embellishments or mirrored table accents.
6. Holiday Accent Pillows
Make sure to top off your bedding with at least one holiday-themed accent pillow.
Whether it's a snowflake print or a Christmas tree embroidery is totally up to you.  Just have a little something extra that isn't usually there to continue the holiday vibes throughout your room.
If you're not into decorative pillows, then go for another type of decor in the vicinity of the bed.  Mini trees on the nightstand or a snowflake printed throw blanket are other good options.
7. Faux Fur Accent Rug
Stepping out of your bed onto a cold floor is never a good feeling.  As the temperatures drop, your floors will get colder if you don't have carpeting in your room.
Grabbing a small faux fur rug to place right by the edge of your bed is a real treat.  You can take a second to put on your slippers or socks without the shock of a cold floor hitting you first thing in the morning.
Conclusion
How do you like to decorate your bedroom for the winter season?  Share your ideas in the comments below.
If you enjoyed this post please share it with a friend and follow Dianne Decor on Bloglovin' for more content.  For decorating inspiration, check out our Winter Wonderland Pinterest Board.
And, to have my latest posts delivered directly to your inbox, join the mailing list before you go.  I'll send you a copy of my weekly newsletter filled with weekend reads, decorating inspiration, and the latest home decor deals.
Thanks for reading!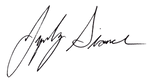 bedroom
bedroom decor
bedroom decorating
decor
decorating
holiday bedroom decor
home decor
winter bedroom
winter bedroom decorating
winter wonderland bedroom