FTC Disclosure - This post contains affiliate links and I will be compensated if you make a purchase after clicking on my links.
*Item received for free for promotional consideration or a sponsored link.
If you want to create a memorable table display for your next event, try one of these 5 tablescapes.  They're creative, colorful, and perfect for summer.
With summer just around the corner, you may be planning your next outdoor event.
Whether you've been dreaming of an elegant outdoor dinner party, or a fun kids' birthday on the lawn, your table will most likely be the focal point.
Perfect Summer Tablescapes
In all corners of the world, people gather around food.  Even in mourning, we gather around food.  So, it makes perfect sense that your food table is going to be a huge focus at your next event.
Here are 5 different decorating styles that can help you create a gorgeous tablescape for your guests.
The Edible Tablescape
Let your place settings surround an artfully arranged spread of fruits and vegetables.
Edible tablescapes bring lots of beautiful color to your table. Not to mention, a lovely fruity scent.
This type of table decoration is great for brunches and lunches. One word of caution, if you're going to use cut fruit, consider placing this table in a sunroom or screened-in porch to avoid a swarm of flies.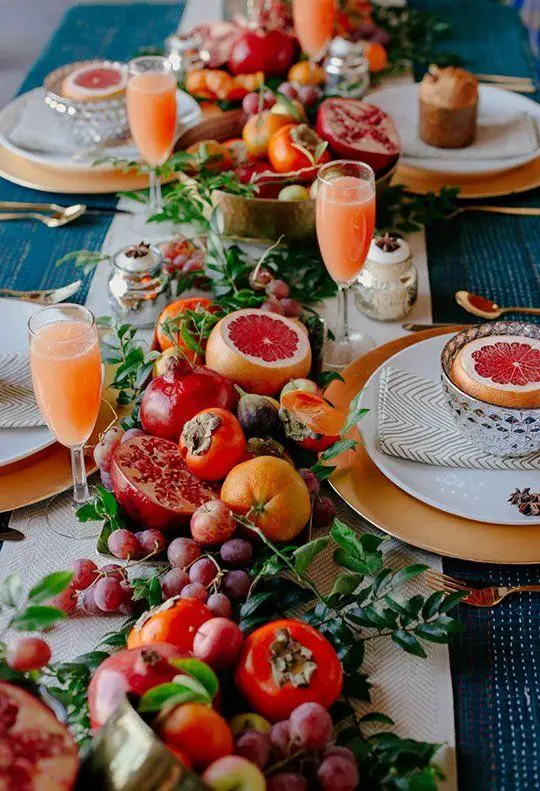 The Illuminated Tablescape
This is perfect for a romantic summer night or wedding reception.  Arrange white candles in a series of glass or crystal containers.
Your entire table will sparkle and illuminate your place settings.  The candlelight will provide a lovely, calming ambiance that is sure to put your guests in a relaxing mood.
The Floral Tablescape
The use of florals to create your table's centerpiece is great for any type of party.  Because of their versatility, you can create any style from flowers.
From a whimsical display for a baby shower to a formal wedding dinner, a string of florals will leave an impression.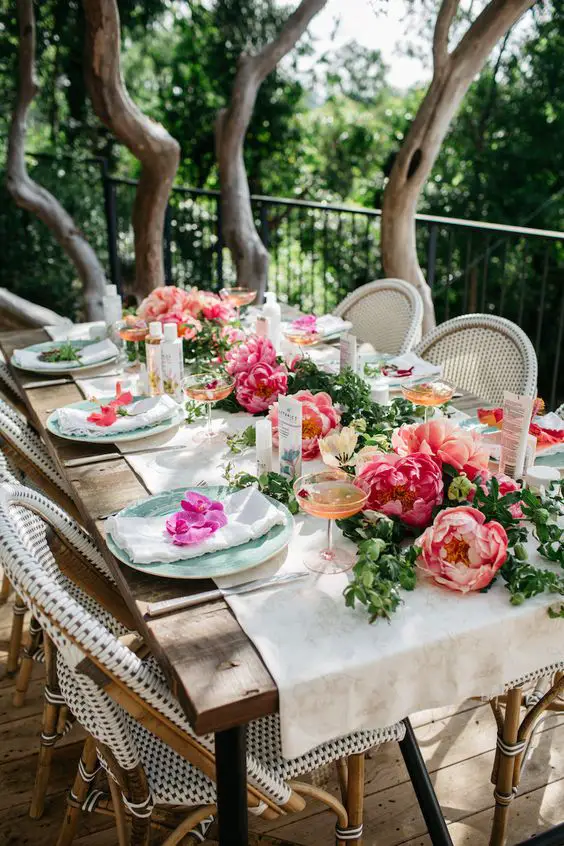 The Coastal Tablescape
Coastal and nautical decor are summer staples.  Incorporate some coral, starfish accents, shades of blue, and a few oversized lanterns and you're in business.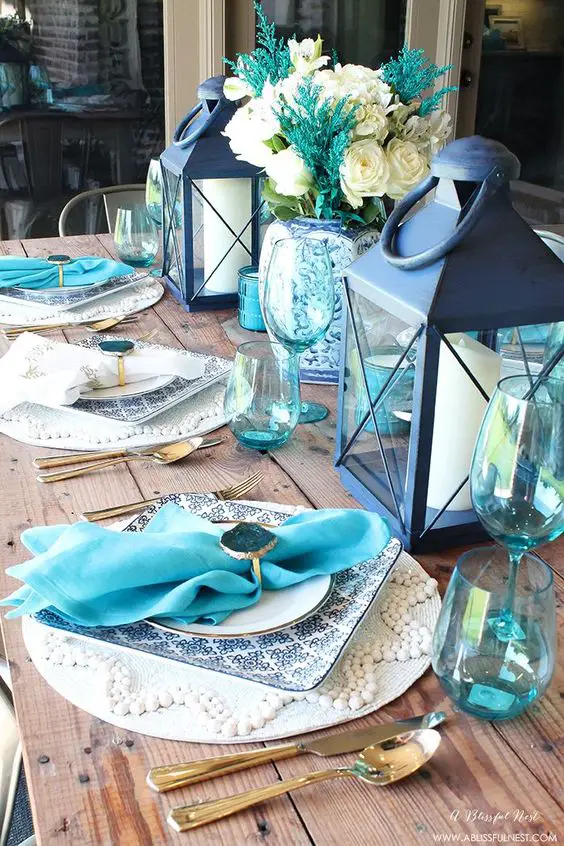 The Balloon Tablescape
These are always fun to look at.  You can create a floating canopy above your table or anchor balloons to the center.
Either way, creatively arranging balloons of different sizes and colors make for an awesome tablescape.  This is also a very budget-friendly option.
Balloon tablescapes are especially fun for baby showers and birthdays.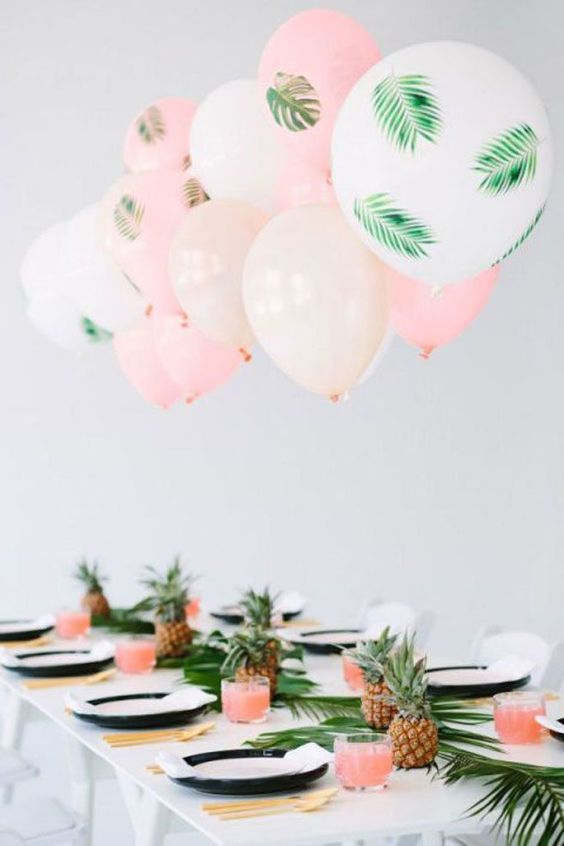 What did you think of this list?  Do you have any summer tablescape ideas that have worked for you?  If so, please comment below.
Also, if you liked this post, please share it with a friend and follow Dianne Decor on Bloglovin' for more content.  Additional summer tablescape inspiration can be found on our Pinterest board here.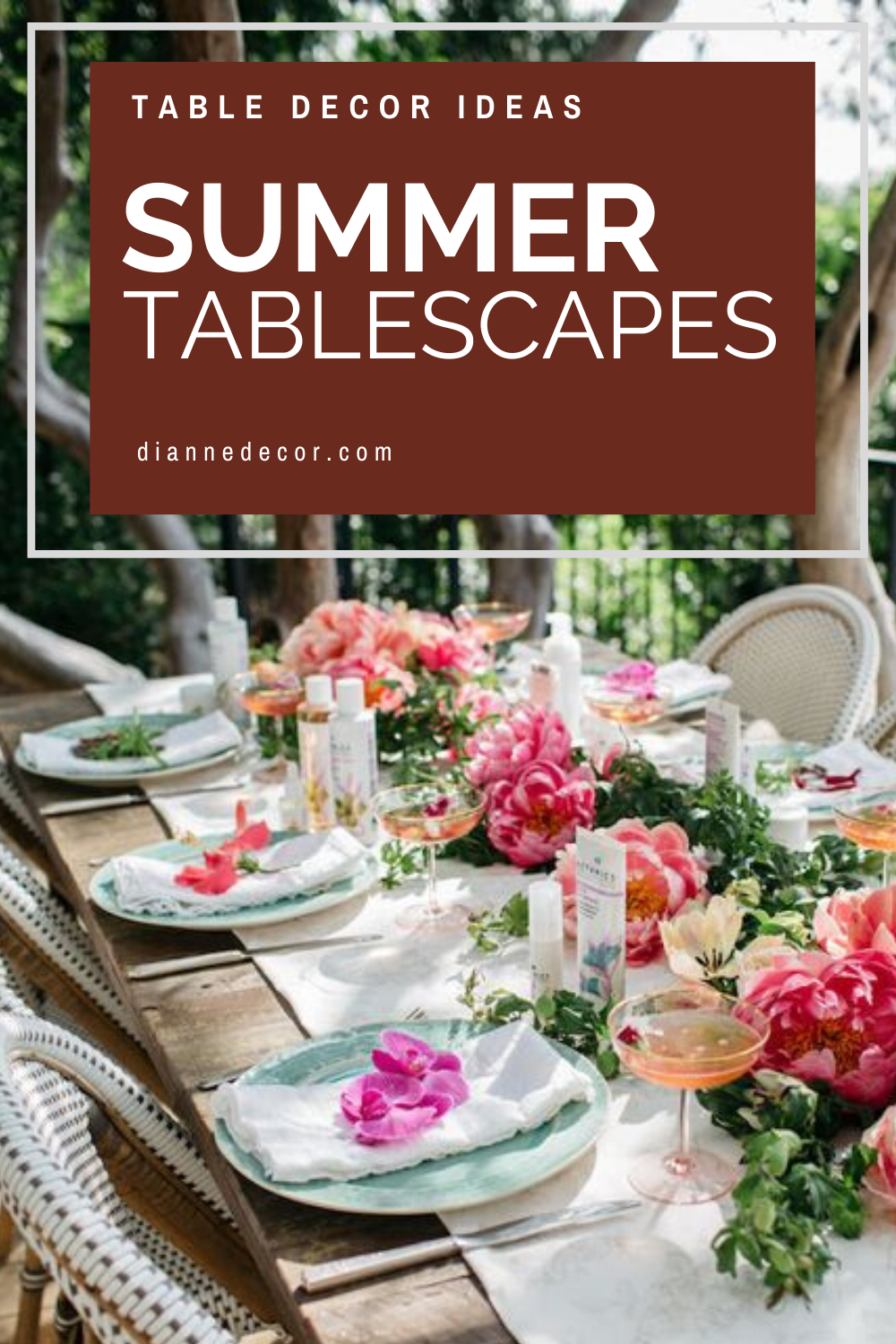 Thanks for reading!
entertaining
outdoor entertaining
summer decor
summer decor ideas
table decorations
table settings
tablescape
tablescapes